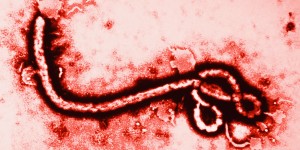 This blog believes that accredting the Society of Homeopaths was a mistake by the PSA. However, I can accept that some benefits may come of it. One is that the Society now needs to watch very closely its public profile – even more than before.
So, on a public homeopathy discussion board discussion board, this email gets slipped out…
The Society shares the global concern at the Ebola epidemic unfolding in West Africa and commends the health professionals and staff working in these areas at considerable personal risk.

For the good of the profession, we would urge members to be aware of the dangers of making statements about or engaging in discussions on Ebola via social media platforms. There are a few journalists who are currently fishing for ammunition around this topic with which to attack homeopathy.

There is no evidence to support the use of homeopathy in the prevention or cure of Ebola and to suggest otherwise hands our opponents a golden opportunity to renew their attacks against homeopaths and homeopathy.

We are working as ever with the aim of protecting our profession and thank you for your cooperation.
The discussion board is an open homeopathy platform and not limited to Society members. The reaction to this email from other homeopaths shows both the inherent split in the world of homeopathy and its fundamentalist thinking. There is great tension between those that want to integrate into respectable and mainstream healthcare and those that see such a move as a complete betrayal of everything homeopathy stands for.
Gosh! Does this society truly represent homeopathy and homeopaths? It doesn't look like it.Many of our representative organisations have been right off the mark in recent times. Under the guise of "protecting homeopathy and homeopaths" they do the very opposite and weaken our profession.Do they have any confidence at all in our bedrock principle, in our history of prophylaxis and treatment, in our ability to rapidly mobilise against novel diseases via symptom matching a remedy?By all means, crack down on homeopaths making definitive statements that it is this or that remedy but don't try to hide in a corner with statements such as "We are working as ever with the aim of protecting our profession and thank you for your cooperation."This sort of representation has led to the erosion of homeopathy's vital role in the world community and is a total disgrace.

At this time, more than ever, the homeopathic profession and those at risk from this disease need people who speak strongly about our practices and what is possible – and how to achieve that.

With WHO already having recognised we are the second most widely used medicinal system in the world, so much more should be expected from us but all our representatives do is trot out this pile of crap?!?!? Shame, shame shame.
and
SOH has been a lackey to the corporate forces in the UK. It would behoove homeopaths to find their democratic backbone and push back strongly; i.e., getting united.

However, it is a problem that I see in the US, too, where so many homeopaths just want to live a nice quiet, peaceful life. They cringe when the ogres snarl at them and retreat further into their closet. In doing so they enable these forces of destruction and allow themselves to be used to destroy the profession. Wearing blinders has never helped anyone or any movement.

In the past 2 years I recall reading about the ASA, an organization with no legislative power, placing great restrictions on homeopaths commentary on their personal websites. It seems to me that the homeopaths caved in to this, further strengthening the forces against. Further, there has been very little done to counter and expose the quack busters as lackies of the pharma corporations.

It seems our profession needs a serious course in the history of people's movements as well as one that focuses on the tactics of success—none of them are based on timidity
In the meantime, at least one band of American Homeopaths is desperate to try out their sugar pills on West African people with Ebola. Tragedy will ensue.
We are a group of homeopathic doctors and professional homeopaths in MN and world wide working to assist in fighting the EBOLA outbreak. We are offering our assistance completely free of charge. We believe homeopathic medicine may be very effective in EBOLA, like it has been effective in all influenza epidemics, including the 1918 pandemic, as well as in numerous other epidemics.
Thousands of homeopaths and their supporters have also been petitioning the WHO to "End the suffering of the Ebola crisis. Test and distribute homeopathy as quickly as possible to contain the outbreaks."
Homeopathy has a proven track record of treating and preventing serious epidemic diseases.

It's used by governments for dengue fever, leptospirosis, epidemic fever, malaria, and Japanese encephalitis epidemics, and, historically, for other serious contagious diseases.

The appropriate homeopathic medicine (remedy) is likely to be just as effective against the Ebola virus.

Homeopathic remedies are quick to produce in large quantities, inexpensive, easily distributed, and have an excellent safety profile.

They are ideally suited to the difficulties and constraints of Ebola-affected countries, as identified by WHO.
Of course, none of the medical claims in that petition are true.
Perhaps the Society should not just be sending out emails to its own members but putting out public statements to help stop the innevitable? Or is their statement more of a dog whistling containment strategy? More concerned about stopping bad publicity than telling their members that such beliefs could kill?