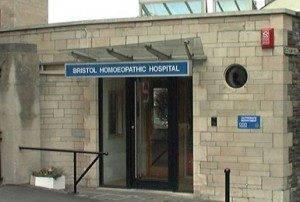 Bristol CCG are one of the few remaining NHS commissioning services in England that still fund homeopaths. They are considering decommissioning the provisioning of homeopathy, mostly though a private company run by a homeopathic doctor in Bristol. This service is the last sad remnant of what was once a dedicated NHS homeopathy hospital in Bristol.
The local NHS is seeking your views on whether public money should be spent on this superstitious form of health belief. You have until tomorrow to respond.
What is fascinating though is how homeopaths in the UK are treating this public consultation as if it was a conspiracy against them. The Portland Centre, the private clinic which provides homeopathy services tweeted that 'they did not know' about the consultation, despite obviously knowing about it within the consultation period.
ℹ️ We didn't know @Bristol_CCG had launched a consultation to stop funding Homeopathy on the NHS. Did you? https://t.co/RaZVe7YTOU #Holistic pic.twitter.com/0KFNFIkkxt

— National Centre for Integrative Medicine (@NCIMHealthcare) August 9, 2017
An email that has been doing the rounds exposes the full paranoia of homeopaths over this. Indeed, if Bristol does stop homeopathy services, it will be pretty much the end of NHS homeopathy in England and Wales. There has been a complete collapse in the funding of such services and the payment of homeopathy prescriptions.
The email comes from the Alliance of Registered Homeopaths – a fringe group of homeopaths opposed to any sort of external accountability for what they do – but it looks as if it is being centrally managed across all homeopathy groups by their PR organisation 4Homeopathy. Indeed, tweets from other homeopathy organisations expose a similar line – that this public consultation is somehow being done in secret!
Bristol CCG cutting services by stealth! #Homeopathy https://t.co/YWj1bExz88

— British Homeopathic (@bhahomeopathy) August 11, 2017
From the Chief Executive of the Society of Homeopaths, Mark Taylor, comes this spectacularly paranoid tweet,
Pressurised by an extremist group, Bristol CCG seem to be having a secret consultation on the use of homeopathy.

— Mark Taylor (@mtaylorsoh) August 9, 2017
Mr Taylor does not make clear who this 'extremist group' is, but the email (reproduced below) describes the source of the homeopaths' paranoid fixation – the Good Thinking Society. To be fair, the GTS have been active in holding the NHS to account over the waste of public money on sugar pills, but it is something of a stretch to call this charity, who campaign for greater understanding of scientific scepticism in society, an 'extremist group'.
It is as if the homeopaths are setting up their whines for when homeopathy is decommissioned by  claiming the consultation 'was not fair' and 'sneaky', despite their heavy campaign to get as many homeopaths as possible to respond. Their tone is that somehow sceptics have this shadowy control and influence over the NHS, government and media. The answer is of course is that sceptics, through the influence of people like Simon Singh, have become very good at lobbying, communication and organisation – much better than homeopaths attempts to use silly cartoon characters to promote childish views. What homeopaths are very good at though is going on mega-whines and complaining like mad when decisions do not go their way. Expect to see that when Bristol abandon, at last, this vestige of early 19th Century magical health belief.
Anyway, you have 24 hours to respond if you want to. Anyone can. Have a look at some other responses from the GTS, and British Humanist Society.
You can respond here.
Anyway, here is the homeopaths paranoia in all its glory…
Urgent call to action!

Dear All,

We've just sent all our members an individual email alerting you to a travesty of democracy which has just unfolded. Please read the information below for details, and share this far and wide. Urgent action is needed in order to halt a violation of our basic human rights!

Public consultation by stealth!

Bristol NHS Clinical Commission Group (CCG) don't want you to know they're planning to deny patients access to a range of different services. They've launched a snap consultation without notifying those most affected, with no publicity, and during the height of the summer holiday season. This seems to be a blatant attempt to sneak in significant changes to healthcare provision, without either patients or clinicians noticing.

So who's behind this NHS 'stealth' consultation, which recommends denying vulnerable patients in the Bristol area, health services which work for them?
Look no further than the so called 'Good Thinking Society' (GTS). This lobbying group, masquerading as a charity, which claims "to encourage curiosity and promote rationale thinking", has a single highly uncharitable agenda; they want all homeopathy provision decommissioned from the NHS!

They couldn't care less about your rights, or what treatment option works best for you!
Furthermore, they are so arrogant they think that it's acceptable to totally ignore the clinical experience of skilled healthcare professionals across the country.
Patient choice?

The right for clinicians to prescribe in the best interests of their patients?
Forget it! The GTS says 'no'!

More frightening is the fact that the GTS exerts significant influence over our policy makers and the media!
Just compare the language used on their website and in their campaigns, to that used in recent NHS consultation; you'll see it is suspiciously similar. And be forewarned, when the GTS has finished with homeopathy, they'll move on to other complementary therapies, like herbal medicine, osteopathy, chiropractic, etc., using alternative facts and misleading information, to promote their own distorted agenda. The GTS tail seems to be wagging the NHS dog, which is one outrage too far.

Our NHS is funded by us, so we have an absolute right to be offered the treatment options which we know work best for us. It is completely unacceptable to allow a lobbying group to ride rough shod over patient choice.
In order to have obtained a GP referral in the first place, the majority of NHS patients benefiting from homeopathy services have already been through the conventional treatments offered. These have either proved unhelpful, or even counter-productive. There is nowhere else, and nothing else, available to these vulnerable patients.

Cristal Sumner, CEO of the British Homeopathic Association, said; "This goes beyond whether you believe homeopathy should be available on the NHS or not. This is about the rights of patients who will lose these services, to have their voices heard, and the public accountability of CCGs."

Urgent action is now required to stop the erosion of important NHS services and the ability of a lobby group to influence CCGs to slip in consultations by stealth – take part in the consultation now.

There's no time to lose – it finishes on Tuesday 15 August.

Take action now, by:
Completing the 'sneak' consultation (click here online participation https://www.bristolccg.nhs.uk/get-involved/nhs-service-proposals/decommissioning-homeopathy/ ) . You can see what else is about to be cut by clicking here; https://www.bristolccg.nhs.uk/media/medialibrary/2017/08/bristol_nhs_proposals_07-2017.pdf

· If you live in the Bristol area, write to you MP, tell them what's happening, and DEMAND a proper explanation – a stealth consultation is a violation of the basic principles of democracy

If you live in the Bristol area, bombard the CCG with emails and letters expressing your alarm at this attempt to sneak through major changes without properly informing service users or providers.

If you have friends in the Bristol area, let them know what's going on and ask them to help spread the wo rd.

Wherever you live, make sure this communication goes viral via social media. We have to stop the GTS from eroding our basic human rights, one bit at a time!

Visit the Homeopathy Hub (click here http://www.4homeopathy.org/ ) for more information.
Thanks!
Kind regards,
Karin and Team ARH.