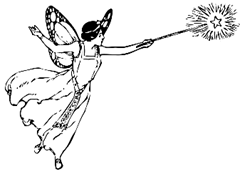 It would appear to be a common mistake in the regulation of alternative medicine to assume that those trained in the subject, and who practice it, can be considered experts in the subject. And that those experts can help formulate good regulatory practices.
The nature of expertise has plagued philosophers since the time of Plato, whose Socratic dialogues explored how you could tell a doctor from a quack. Plato struggled with a solution and concluded that being wise was not enough; you also needed to be a physician to spot another true physician.
This is a rather unsatisfactory conclusion, as it leaves non-physicians unable to recognise expertise, and so liable to exploitation by quacks. Pragmatic solutions to this problem are central to many of the themes of this blog. However, without diving into an full examination of the tricky philosophical nature of recognising expertise, let us take the view that expertise involves holding a substantial body of true beliefs about a domain of knowledge and that the weight of their true beliefs is greater than their false beliefs.
From this perspective, we can see that people who believe in and practice homeopathy, chiropractic, herbalism and acupuncture cannot be considered experts since the major beliefs in these systems can quite easily be shown to false. If you believe that homeopathic sugar pills can have specific therapeutic effects then you simply cannot be considered an expert in such matters as this is straightforwardly untrue. If you believe that illness is caused by chiropractic subluxations in the spine then your expertise must be in question as there is no good evidence to suggest this is correct. If you believe that individualised concoctions of herbs can treat specific illness then your beliefs are contradicted by the evidence base.
This point appears to go over the head of various regulators in the UK.
In the past few weeks we have seen that the General Pharmaceutical Council dropped cases against pharmacists that were caught in a 2006 BBC Newsnight sting selling sugar pills as protection against malaria to a student going to Africa. The actions of these pharmacists quite simply would put the lives of people at risk of dying through their beliefs in the magic of homeopathy. The GPhC says that the pharmacists concerned had given reassurances that "remedial action" had been taken to prevent the situation happening again. To their embarrassment, the BBC repeated the sting the same week and found homeopathy-believing pharmacists dishing out sugar pills to prevent malaria again. It is likely that this four year investigation will re-open to the shame of the pharmacists' regulator.
The reasons why the cases were dropped do not hold water. What influence other homeopaths had is not known. But it is worth noting that a previous president of the Royal Pharmaceutical Society, the immediate forerunner of the recently reorganised regulator, was Christine Glover, who has now retired to run her homeopathic pharmacy. That a homeopath can have held such prominent positions in an organisation charged with protecting the public from unsafe practices is extraordinary.
The General Chiropractic Council are also going through regulatory tortures of their own making. After the British Chiropractic Association unsuccessfully tried to sue science writer Simon Singh for pointing out in the Guardian that their claims that magically cracking spines could cure childhood conditions such as colic and asthma, hundreds of complaints were made to the regulator about chiropractors making similar claims.
How could the regulator then find their members guilty of making misleading claims when the regulator had given the green light to such claims?
The problem is for the regulator is that they themselves had issued leaflets saying that chiropractic could treat such conditions, no doubt on the advice of chiropractors on various committees within the regulator. How could the regulator then find their members guilty of making misleading claims when the regulator had given the green light to such claims? As such, the adjudications on the first cases heard appear to be more about saving the face of the regulator than protecting the public from chiropractors with deluded beliefs.
Within government, including those with pseudoscientific beliefs in positions where expertise is vital is not restricted to regulatory bodies. When formulating  policy on drugs, ministers are obligated to take into account the views of a statutory advisory body. Professor David Nutt, chairman of the Advisory Council on the Misuse of Drugs, gave a lecture on how the harms to society from young people riding horses as a hobby were similar to the harms caused by taking the drug ecstasy. Both present risks to people engaging in these activities. As a result, Nutt was sacked by the Home Secretary. Several other members of the advisory committee resigned in protest of the sacking of an independent scientific advisor for merely expressing an opinion about evidence of harms.
We have a new government now and new appointments have been made. The first is an expert in needles. Unfortunately, not the sort of needles that drug users use, but acupuncture needles. One has to wonder how someone who might believe that inserting needles in people can unblock 'chi' within 'meridians' and cure various conditions could have a robust approach to evidence, however, fortunately, Sarah Graham appears to have some reasonable views on young people and drugs.
The same cannot be said for another appointment. GP, Dr Hans-Christian Raabe, is a member of the bizarre political party, the Christian Party which has a "zero tolerance" policy towards drug use. He is also a member of the Maranatha Community, a Christian lobbying group that has written several papers trying to change government policy on drug law. Last night I tweeted some quotes from Raabe on his views on drugs:
Lack of religious commitment is a risk factor for drug abuse.
Harm-reduction actually encourages rather than prevents drug misuse.
Spiritual/religious involvement predicts fewer problems with alcohol.
Religious resources may serve as a potentially important ally in promoting health.
Encourage NICE to look at studies involving spirituality and drug prevention.
Need to look at the impact of interventions to strengthen the two-parent family
Too much attention has been given to the militant lobby groups which urge the legalisation of drugs or the adoption of 'harm reduction'.
Most worryingly is Raabe's belief that a strategy of looking at the relative harms of various drugs and so devising strategies to minimise harm from them is counterproductive. Raabe's faith-based conviction is that drugs are inherently wrong and so any policy that might overlook less harmful activities is wrong. When David Nutt was sacked for expressing views on relative harm, we were angry that government was ignoring the advice of its advisors. Now we find ourselves hoping they do.
When David Nutt was sacked for expressing views on relative harm, we were angry that government was ignoring the advice of its advisors. Now we find ourselves hoping they do.
The MHRA is the government body charged with protecting the public from medical drugs and devices that are unsafe or do not work as described. Through loopholes in legislation, homeopathic medicines can be given a license without providing evidence of efficacy. Instead, absurd accounts of homeopathic rituals called 'provings' can be used to justify claims.
At the moment the MHRA are evaluating license applications for a number of products including a sugar pill that is labelled that it can treat nicotine withdrawal, and another sugar pill claiming to treat flu-like symptoms. From the outset we can be quite certain that the pills contain no active ingredient (such is the nature of homeopathic ultra-dilution) and that they cannot achieve the claims made of them. However, the brief minutes show that various experts are evaluating these claims and considering awarding a license.
Amongst these experts is homeopath Mr David Needleman BScPharm MRPharmS LCH MARH RHom FBIH. Needleman is a founder of the splinter homeopathic group, the Alliance of Registered Homeopaths. He has set up a homeopathic telephone helpline for 'acute conditions' that tells callers, after a consultation for £1.50 per minute, what the label on the sugar pills prescribed ought to say.
The Alliance is a strange organisation that broke away from the Society of Homeopaths because it wanted its members to practice how they best feel without interference. You can appreciate the extreme emerging views of such a group by visiting the web site of Needleman's co-Director, Steve Scrutton, as he rants barely coherently about the 'evils' of modern medicine, vaccines and the money grabbing ways of doctors. His advice on everything from cancer to vaccine avoidance can at best be describes as thoroughly irresponsible.
Even stranger is another advisor on the MHRA committee. Dr Micahel Evans is a GP who is one of the UK's most prominent advocates of anthroposophical medicine. This is a belief system first advocated by mystic Rudolf Steiner. Advocates of anthroposophical medicine have to first train in mainstream techniques but then their training is 'enhanced' by Steinerist beliefs in "spiritual science" where science is supposedly extended by belief in the 'life element' and mystical ways of knowing the truth. Dr Evans will not just treat the material body, but will also take into account the ego, astral and etheric realms of being. Steinerism infiltrates many aspects of life including the rather disturbing Steiner Waldorf schools that operate with some shocking beliefs that they would rather you did not know about, as has been explored in depth on the dcscience blog.
Whilst using conventional medical techniques, anthroposophists use their spiritual beliefs to wedge in various forms of pseudo-medicinal techniques such as their versions of homeopathy, herbalism and hydrotherapy. In his book, he tells us such things as "HIV destroys the bodies ability to be a suitable vehicle for the ego, or spirit". On treatments, his passage on treating a female with depression, shows the nature of anthroposophical thinking,
The kidney's association with the astral body makes it come to mind when a patient presents severe symptoms of anxiety and agitation. … With the kidney specifically in mind, copper ointment was applied over the kidney region and a homeopathic preparation of naturally occurring copper oxide, Curpite D6, was given orally. She also had mustard footbaths… Her depression was treated with a liver medicine, Stannum per Taraxicum (tin potentised using dandelion.)
As well as the homeopathy advisory board, Evans also sits on the Herbal Medicines Advisory Committee. Quite what influence Needleman and Evans have over the decision making process within the MHRA is difficult to ascertain. The MHRA say in their minutes of the meeting that information discussed will be withheld under Section 43 of the Freedom of Information Act 2000.
The MHRA weighs the commercial interests of those wishing to profit from blatantly misleading medical claims over the public right to know how it is being protected.
Section 43 is designed to protect trade secrets and commercial interests. It would appear that the MHRA weighs the commercial interests of those wishing to profit from blatantly misleading medical claims over the public right to know how it is being protected.
I could go on. The last government saw fit to bring in a form of self-regulation for a rag-bag of alternative medicines in the form of the Complementary and Natural Health Care Council. Its basic idea was that the public could be protected if Ofquack, as it has become known, could validate that practitioners had been 'properly trained' in their techniques. Complaints about misleading claims have been met with absurd judgements where the regulator recognises the claims are untrue but were made because that is how the practitioners were trained. Hence, "fitness to practice was not impaired".
At the heart of the problem is the various authorities inability to make judgements on what is science and what is pseudoscience. Indeed it has recently said that "The government does not find it helpful to define pseudoscience". Admittedly, there are indeed difficulties about drawing sharp ontological boundaries around science and pseudoscience. However that does not mean that such categories do not exist. Just as it is not possible to categorise all times of the day into day and night does not mean day and night do not exist and that it is not helpful to draw a distinction.
Homeopathy is classic pseudoscience. As are most forms of alternative medicine. Being cowardly in saying so risks peoples health, defrauds them by allowing government endorsement of useless products and undermines our regulators abilities to carry out their duties to protect the public.
Recognising that training is not the same as expertise would be a good first step. Real expertise comes from critical thinking and having an ability to understand the limitations of personal knowledge. Those are attributes that are nearly non-existent amongst practitioners of the pseudo-medical cults.