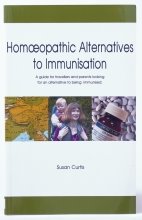 In a recent post, I described how Neal's Yard Remedies had withdrawn their Malaria homeopathy pills. Their press release said,
as this is obviously a contentious issue which is causing customer concern, we have decided to withdraw the product, Malaria Officinalis 30c from sale with immediate effect.
I described this as bullshit, just like the rest of their press release. The much more likely cause was that they were being investigated by Trading Standards and the MHRA – the medicines regulator in the UK – after a BBC investigation had 'stung' one of their branches.
Well today, the MHRA have issued their own press release, which I will reprint here…
The Medicines and Healthcare products Regulatory Agency (MHRA) has clamped own on a homeopathic remedy intended to be viewed as a treatment or preventive for malaria sold by the cosmetic chain, Neal's Yard Remedies. The MHRA has received confirmation from the company that the remedy, Malaria Officinalis 30c, will be removed from sale immediately.

All homeopathic remedies are classed as medicines and require prior authorisation by the MHRA before being placed on the market. The MHRA was concerned that no record of an authorisation had been given for Malaria Officinalis 30c and therefore concluded that it was an offence to sell, supply or to advertise this product which had not been authorised.

David Carter, Head of the Borderline Team at the MHRA said, "This product was clearly intended to be viewed as a treatment or preventive for malaria, which is a serious and potentially life-threatening disease. We regard the promotion of an unauthorised, self-medicating product for such a serious condition to be potentially harmful to public health and misleading. We are pleased that Neal's Yard Remedies have complied with our request and removed this product from the market."
So, Neal's Yard ethical bullshit has been exposed.
Now, I emailed their MD, Jonathan Hook, to ask if he supported the claims made by his unmedically qualified Medicines Director, Susan Curtis. In her book Homoeopathic Alternatives To Immunisation she describes how similar remedies could prevent malaria. Some of them are still for sale. No reply so far.
The book is still for sale on Neal's Yard's website. It continues to make alarming claims…
An invaluable guide for all trevellers[sic]. This book contains practical
information on preventing and treating major infectious diseases, including hepatitis, flu, measles and whooping cough.
Only the claim for malaria has now been dropped.
It looks like Neal's Yard has done the absolute minimum to avoid prosecution. This is shameful and is contemptuous of its customers. When is Neal's Yard going to come clean and do the right thing?
And let us not forget, Neal's Yard were only acting as resellers for Ainsworths. Are the MHRA going to anything about that company too?
***********************************************************************
The BBC have now picked up on this story. "Firm 'misled' over malaria drug". Of course, it wasn;t a 'drug' they were selling, but a plain sugar pill.