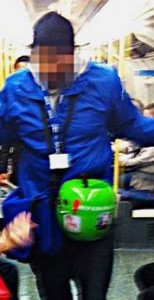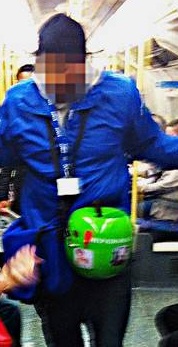 The regulator of charities in the UK, the Charity Commission, is undertaking a consultation into how it should approach registering charities that promote so-called Complementary and Alternative Medicine (CAM). The Commission have an obligation to ensure that only organisations that provide a benefit to the public gain the benefit of charitable status. CAM, by definition, is the set of medical beliefs and practices that are based on pseudoscientific and superstitious belief systems that lack scientific rationale and robust evidence. Promoting such practices, therefore, calls into direct question the ability of the charity to actually provide a public benefit. Furthermore, such beliefs may actually harm.
The Commission have recently come under criticism for having far too a 'soft touch' with quack charities. The Good Thinking Society has threatened a judicial review unless it reconsiders its refusal to remove charities that endanger people by promoting bogus treatments. No doubt this consultation is in part a response to this challenge.
It is then timely that the Commission has recently published its report into an investigation of a notorious quack charity that promoted bogus cures for children with cancer. The Kids Integrated Cancer Treatment Charity was set up by Kevin Wright and his wife Jacqueline Wright. I had been following this charity for some time as I was deeply concerned about its activities. In particular, it was promoting potentially harmful treatments, spreading misinformation about cancer and encouraging parents to make their desperately sick children undergo useless and costly treatments.  Kevin Wright was eventual convicted of fraud in 2013. He had been using money collected for a related charity to fund his own interests and personal lifestyle. Despite Wright being in prison, his related charities continued to collect money from the public.
You may have seen the collectors on various high streets. They used the distinctive apple collection receptacles. They looked like they were collecting for charity. One time when I challenged a collector, they admitted they did not have a license but were 'selling leaflets'. They were not making this clear to people putting money into the collection boxes to help children with cancer. Wright has had several brushes with the law; in other occasions for assault, theft and forgery.
The Charity Commission report into the charity looked at the running of the charity and its relationship to Wright. It is difficult to understand quite how this has taken over three years. Wright had distanced himself from the charity by setting up commercial businesses that supplied to the charity. His wife remained a trustee. Trustees are not supposed to personally benefit from the activities of the charity. You may already spot a problem.
The report is damning of the charity and how it was run. It concluded that three of the four trustees had made significant financial gains from the charity through business arrangements, ad hoc payments, expenses for 'training' in the US and direct contracts of employment by the charity. Financial controls were laughable. It looks as if the charity had a culture of dipping hands into collection tins for 'salaries', writing cheques out to 'cash', making 'loans' and failing to keep proper records.
The Commission also looked at the issue of whether the charity actually operated for the public benefit. And this is where I have a serious problem with the Charity Commission. It is the Commission's statutory responsibility to ensure charities operate for the public benefit. Unless the public can have full confidence that every charity is being run for proper charitable reasons, then all charities will suffer. It is vital the public have confidence that when they see a charity asking for donations, that there is oversight that the charity is well run and working for a genuine good cause. People will be reluctant to donate otherwise. The real horror of this charity is that is shows the Charity Commission is incapable of providing that reassurance in the current way it operates.
Kids Integrated Cancer Treatment peddled misleading health advice and advised parents with the most poorly children to embark on costly and dangerous treatments that stood no chance of improving their lives. On the face of it, the charity was offering 'care and support'. The report says,
The inquiry established that the charity did provide 'goods and services' to families who had children suffering from cancer and other serious illnesses. The charity did this by:

providing nutritional advice and supplements, which were for the most part provided by professional nutritionist trustee B
purchasing a hyperbaric oxygen chamber for use by sick children
providing 'educational information and services' for the most part by distributing 'Help Kids Beat Cancer' and 'Children's Cancer Today'
The Commission made no attempt to assess whether these actions can deliver actual public benefit. They did not consider the evidence that their advice and approach to cancer treatment was effective or if it carried undue risks. They did not consider the role of subjecting children to hyperbaric oxygen treatment despite it being pure quackery. They showed no evaluation of the information contained in their 'educational' leaflets.
As a result of the report, no action will be taken. The charity is already disbanded. There are no trustees to remove. They say they might consider disbarring the trustees from holding charitable posts in the future.
The wider implications for other charities was considered. They merely repeat what a trustees duties are. All blame is placed at the feet of the trustees. At no point, does the Commission consider its own position for allowing this charity to get so far when it had so many red flags all over it. Trustees are supposed to be the people who ensure good governance, legal operation and that public benefit objectives are met. If those trustees are wrapped up, not just in bad governance, but in ridiculous health beliefs then the public stand no chance of being protected from them.
This charity would never have been able to get away with what it did if the Commission had properly considered its potential to provide public benefit. It was promoting several particular courses of action for children with cancer – all of which were unevidenced and widely regarded as utter quackery. The Commission have been refusing to engage in any assessment of the truth of medical claims made by charities – it is this failure of oversight that allows, not just this one, but many quack charities to promote lethal cures, dangerous advice and undermine public health activities.
It is not unreasonable to expect the Charity Commission to evaluate the health aims of charities. The ability for a regulatory body to assess evidence in an even handed manner is ably demonstrated by the Advertising Standards Authority who keep tight reigns on the claims that can be made in adverts. The ASA routinely obtain expert advice to evaluate claims and require advertisers to hold robust evidence to substantiate their claims. I see no reason why a similar regime could not be enforced by the Commission.
There are many other charities out there, some similar to KICT. These quack charities promote bogus cancer treatments to adults and children and fund homeopathic treatments for people with malaria and HIV in Africa. These are lethal activities. They are not being stopped. I have discussions with a person who believes another charity has similar 'loose' financial controls and chaotic approaches to governance. The current review is a chance for the Charity Commission to  reassess how it restores trust to the health charity sector. I hope many of you will submit evidence and your views. Promoting superstitious and pseudoscientific health beliefs through a charity I would argue is a good predictor that all is not well in a charity. Shutting such charities down because of these bogus approaches strikes me as a rather easier way of protecting the public rather than engaging in late, overly long investigations into financial mismanagement and poor governance.