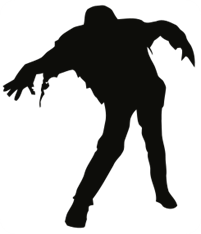 I first wrote about Ofquack, or the Complementary and Natural Health Council, during its formation in early 2008. I predicted it would not survive – and I was wrong.
Ofquack was set up by the now defunct quackery lobby group founded by Prince Charles, the Foundation for Integrated Health. The aim was to provide voluntary 'regulation' for practitioners of superstitious and pseudoscientific therapies.
I predicted it would fail as such practitioners would not allow a third party to dictate what claims they could make for their magic beans. There was significant evidence at the time that large swathes of quacks were not willing to sign up.
Initially, Ofquack had seed funding from Prince Charles. But that could not last and they stated they need 10,000 members in the first year to keep going. Prince Charles' Foundation closed after huge financial fraud was discovered within. And I was right that Ofquack would never achieve the level of membership they needed to flourish. After three years and more, they only have a little over half their desired numbers. Homeopaths and Nutritionists refused to join en bloc. Money must be tight. They have had some hand-outs from the Department of Health. That cannot be sustainable.
And in three years, they have also demonstrated that they have been unable to regulate their members. The cost of ensuring some people joined was to be that they would not restrict what claims their members could make. Their price for survival has been their emasculation.
Simon Perry has made a string of complaints to Ofquack about reflexologists making misleading claims. Despite Ofquack agreeing the claims were not true and telling their members to change what they said, practitioners continued regardless. Ofquack declined to take further action. Their view is that they must ignore the unevidenced claims of practitioners,
As a regulator you cannot honestly expect us to support a position as stated by you to the effect that '………..Genuine, honest training on reflexology must cover the simple truth that reflexology is not known to be effective for any condition.'
Hence, reflexologist can expect no sanction from their pretend regulator about the misleading claims they make.
Ofquack is now a zombie regulator. Refusing to die. Presiding over practitioners that it knows make misleading claims. No money to move forward. It is shuffling amongst the undead, proving no value to anyone.
And so, one of the founders of Ofquack is stepping down. Maggie Dunn is to retire. A press statement thanks her and says her "unstinting commitment to getting CNHC up and
running as an effective body has been exemplar".
We might of course be reminded of how Ofquack got into trouble for using 'kitemarks', much to the displeasure of the British Standards Institute. Or how the members of the  British Dietetic Association forced their Chief Executive to resign as a director of Ofquack as it was a clear conflict of interest with evidence based care. Or how their members' database appeared to be insecure. Or re-writing old press releases to hide uncomfortable truths. Or how they sacked Professor David Colquhoun from their standards committee after there was an orchestrated hate campaign against him from quacks.
But we are not.
So, in comes Margaret Coats. To act as "Interim CEO/Registrar from 1 September 2011". Her role will be to "undertaking a review of the organisation's structure and functions".
Margaret comes straight from being CEO and Registrar at the General Chiropractic Council. Under her leadership, the GCC underwent the largest number of healthcare complaints in regulatory history in the UK with hundreds of chiropractors being investigated for making false claims. In order to carry out the investigations, the GCC had to remortgage its premises, and now chiropractors have to pay the highest statutory fees of any group of health care workers. The Chiropractor's membership bodies passed a unanimous vote of no confidence in the GCC under her leadership.
Coats has some new challenges. I shall present a few.
1) In order to survive, Ofquack members need total confidence in their leadership. This is a voluntary organisation, unlike the GCC. Member can simply leave at no cost to them should they be unhappy. There is still a deep level of distrust as to the motives of Ofquack amongst the practitioners of magical medicine.
2) Ofquack needs to provide value to its members. At present, the CNHC is virtually unheard of outside of its own small world. In order for it to provide value to members, the public must be aware that choosing a therapist from its directory has value. If the public are not aware of Oquack then it provides no value. With no budget, it is going to be very hard to make people aware. At the GCC, coats could place Google ads on searches. The budget will not allow that at Ofquack.
3) Ofquack is going to be inundated with complaints about its members. The ASA will also be receiving complaints and will be making adjudications against its members, mainly due to the activities of the Nightingale Collaboration. Coats has to decide if Ofquack wants to continue to register therapists who have been shown to make misleading claims to the public and put them at risk. If she does, then task (1) is going to be much harder. If she does not, then Ofquack will continue to be a pantomime of a regulator and part of the problem of quackery and not the solution. Ofquack might add some prestige to members, but at the expense of blatantly misleading the public.
Tough times indeed.