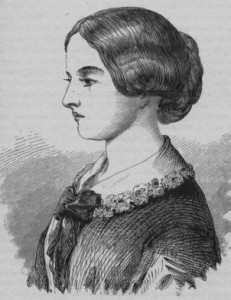 It would appear to be important for homeopaths to show how the rich, blue blooded and famous are supporters of homeopathy. One might suggest that in lieu of meaningful scientific evidence for homeopathy, appeals to the beliefs of the influential and celebrities are all that are left.
Dana Ullman, America's chief propagandist for homeopathy, takes this approach to its zenith with his book, The Homeopathic Revolution: Famous People and Cultural Heroes Who Chose Homeopathy. Bloggers such as Sue Young also use the associations of the notable with homeopathy to promote her views. Young's approach is usually to attempt to demonstrate support through association with homeopaths – the "their father met a man down the pub who knew a homeopath" approach. Ullman just blusters through poor scholarship and innuendo, most offensively realised through his attempts to show Charles Darwin was a supporter of homeopathy, whilst Hitler, a documented user, was not.
Both Young and Ullman are quick to jump on Nightingale as a supporter of homeopathy. After, all she is widely regarded as one of the most influential Victorians in the world of medicine. She would indeed be a powerful advocate for their cause.
Living the sort of life she did, Nightingale mixed with many supporters of homeopathy. We are told she was treated by James Manby Gully, who was known to use homeopathy. However, Gully was a prominent advocate of the hydrotherapy cure – and even Darwin was an enthusiast for this water treatment. But just as Darwin thought Gully's use of homeopathy was absurd and "which is a subject which makes me more wrath, even than does Clairvoyance", there is no evidence that Nightingale approved of his use of such treatments.
The main passage that homeopaths leap on was written in her famous Notes on Nursing,
Homoeopathy has introduced one essential amelioration in the practice of physic by amateur females; for its rules are excellent, its physicking comparatively harmless–the "globule" is the one grain of folly which appears to be necessary to make any good thing acceptable. Let then women, if they will give medicine, give homeopathic medicine. It won't do any harm.
Here, it is quite clear that Nightingale appears to be advocating the use of homeopathy amongst 'amateur females'. And homeopaths leap on this passage to prove she was a supporter.
But can it be as simple as that? There are at least three odd things about this passage.
If she was such an advocate, why did she not promote it more thoroughly?
Firstly, this is the only mention of homeopathy in her professional writings. If she was such an advocate, why did she not promote it more thoroughly? Secondly, why is she suggesting that 'amateur females' be the administers of homeopathy and not physicians? And thirdly, what are we to make of her description of the 'globules' as being folly?
As always, we need to look at the context of this paragraph. (I am quite convinced that homeopaths never check sources. As soon as something appears to support their beliefs they will not actually risk losing that nugget by critically appraising its source.)
So, I did check the source.
The above paragraph appears in a footnote to a discussion on the problems of women getting involved in medicine. Of course, Nightingale was a woman of her time and, even more so than now, doctors were men and nurses were women. What Nightingale did, nonetheless, was remarkable in taking the neglected role of the woman in the hospital and professionalising it by insisting that their purpose was to create a well run hospital that emphasised cleanliness, care and compassion. These were not side issues to her, but central to restoring patients back to health.
Quacks are keen to jump on this philosophy as being 'holistic' and thus alternative medicine, also being 'holistic', is the natural end point of her revolution. But this is a distortion, as we shall see. Nightingale was advocating such changes in the heart of what was then mainstream medicine. She had little time for fringe and superstitious forms of medicine.
One of the problems that she saw was the interference of women in the dispensing of medicines to patients. Nightingale was well aware that the drugs in use at the time were highly dangerous and that amateurs should be discouraged from getting involved in giving them to sick people.
Her views might prickle modern sensibilities,
It is often said by men, that it is unwise to teach women anything about these laws of health, because they will take to physicking [dispensing medicines],—that there is a great deal too much of amateur physicking as it is, which is indeed true.

There is nothing ever seen in any professional practice like the reckless physicking by amateur females.* But this is just what the really experienced and observing nurse does not do; she neither physics herself nor others.
And this is where the homeopaths' favourite passage kicks in as a foot note to the starred point.
Nightingale starts with a stern warning to women thinking of dabbling in medicine,
If women will take or give physic, by far the safest plan is to send for "the doctor" every time—for I have known ladies who both gave and took physic, who would not take the pains to learn the names of the commonest medicines, and confounded, e.g., colocynth with colchicum. This is playing with sharp-edged tools "with a vengeance."
There is no doubt that Nightingale sees that the best route is to have a doctor do what they do. But she goes on to say that homeopathy has provided "one essential amelioration in the practice of physic by amateur females". And it is in this context that we can understand what she means.
Florence Nightingale is simply advocating that if women must dabble in physic, then let them use the harmless pills of homeopaths. She notes that the pills or 'globules' are a folly, but that this is a price worth paying if it allows women to pretend to dispense without risking the patient.
In this context, it is clear that Florence Nightingale was well aware of the essential nature of homeopathic remedies – they are inert and harmless globules of sugar.
We should not be surprised by this. Nightingale was a sharp intellect. Her contributions to science were not just in nursing but also in statistics, being elected the first female member of the Royal Statistical Society.
"Almost all superstitions are owing to bad observation, to the post hoc, ergo propter hoc, and bad observers are almost all superstitious."
She also makes clear in her Notes on Nursing, that nurses should be acutely aware of the post hoc, ergo propter hoc fallacy. That is, just because one event follows another, does not mean that the first event caused the other. Just because a patient gets better after a particular treatment does not mean the treatment caused the improvement. This is the central fallacy that all homeopaths are guilty of.
She says,
Almost all superstitions are owing to bad observation, to the post hoc, ergo propter hoc, and bad observers are almost all superstitious. Farmers used to attribute disease among cattle to witchcraft; weddings have been attributed to seeing one magpie, deaths to seeing three ; and I have heard the most highly educated now-a-days draw consequences for the sick closely resembling these.
In examining this problem, Florence was criticising the craze of Physiognomy where disease could be revealed by features of the face. It was a false claim likely to mislead the public.
It is for her insights such as this, that Florence Nightingale makes such a good figurehead for the newly formed Nightingale Collaboration. This cooperative venture will seek to challenge the misleading claims that are so rife in the world of alternative medicine. I am quite convinced she would approve.