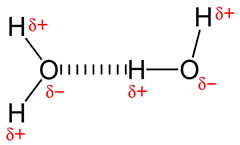 From the very first decades of homeopathy's existence in the early 19th Century, mainstream scientists have dismissed its claims for one simple reason: the extremely dilute nature of the remedies. As Oliver Wendell Holmes remarked in 1842 "So much ridicule has been thrown upon the pretended powers of the minute doses".
Today's modern understanding of the atomic nature of matter makes the homeopathic principle of dilution appear nonsensical. Many remedies are repeatedly diluted to the point that not a single atom of the main ingredient remains. What is remarkable is that debates about the dilution problem continue into modern times.
And Wendell Holmes' arguments sound remarkably resonant to those still going on today,
But so extraordinary would be the fact, that a single atom of substances which a child might swallow without harm by the teaspoonful could, by an easy mechanical process, be made to develop such inconceivable powers, that nothing but the strictest agreement of the most cautious experimenters, secured by every guaranty that they were honest and faithful, appealing to repeated experiments in public, with every precaution to guard against error, and with the most plain and peremptory results, should induce us to lend any credence to such pretensions.
Of course, the dilution problem is just one of the many implausible aspects of homeopathy, and I do not intend to cover all those today.
Why I choose to write about this now – and much of this has of course been written before – is that, as I reported last week, a prominent homeopath, John Benneth, gave a talk at the Cavendish Laboratory at Cambridge University, at the invite of Nobel Prize winner Brian Josephson, on his ideas about how the dilution problem can be overcome. But as Benneth is now taunting in the commentson my blog in his own inimitable manner that I cannot refute his hypothesis, I thought I had better put some thoughts down.
But I would suggest Benneth is neither here nor there. What is so incredible is how a respected solid state physicist can entertain such dubious science. Perhaps, more interstingly, Josephson could respond to these following points.
So what are the problems with physical explanations for the dilution problem?
What set of data are we trying to explain?
The most implausible treatments can appear effective to the unguarded or ignorant.
The first problem is that is is not obvious what set of data any new theory must explain. Homeopaths themselves most often resort to saying that the only evidence they need is their 'cured cases' over two hundred years. But anecdotal evidence such as this has been the underpinning of all false medical beliefs. The psychological reasons why someone can be fooled into thinking a treatment has worked when it is simply inert are well understood and nothing more is required to explain such beliefs. The  most implausible treatments can appear effective to the unguarded or ignorant.
Treatments can however be shown to be effective through clinical trails where the biases that infect direct observation can be minimised. Evidence from carefully controlled trials can be very powerful evidence of efficacy. But despite the claims of great superiority for homeopathy, the accumulated trial data is very disappointing. Yes, indeed, the majority of trials do tend to show an effect over placebo, but when the trials are weighted for factors such as quality and size, the better trials tend to show no effect whereas the weaker trials – the ones subject to greater bias – tend so show the larger effects. This is precisely the pattern that we would expect when large numbers of inferior trials are performed on an inert treatment. An objective evaluation of the totality of clinical data, combined with the prior improbability of its claims, can only result in the conclusion that homeopathy is an ineffective treatment.
But even if the trial data could be shown to show a consistent effect for homeopathy, this would still lend no light on explaining the mechanism of action.
For that, we must look to basic laboratory tests of homeopathy.
It is worth noting at this point that this ideas flies in the face of both common sense and well established chemistry.
Homeopaths make several basic claims about the nature of dilution – in particular, that the potency (a somewhat ill defined term) increases with repeated dilution. Given that, we should expect that we could show a 'dose-response' curve where some property of the remedies increases as the dilution level increased.
It is worth noting at this point that this ideas flies in the face of both common sense and well established chemistry. Homeopaths repeatedly empty a container of the solution, add new water/solvent, shake and then repeat. Homeopaths call this dynamisation or potentisation. Other people call this 'washing up'.
In two hundred years, homeopaths have been unable to produce any experiment that consistently produces anything like such a curve. If homeopathy is a science, then it is the only science subject where students cannot product a laboratory experiment that replicates one of the essential foundation results of their subject of study. That ought to be a damning enough fact in itself. It is exactly what we would expect from a pseudoscience.
All these experiments have failed to demonstrate a most important result: that under blinded conditions, the experimenters could distinguish one remedy from another.
Now homeopaths do claim that there are laboratory experiments that support their claims. Various types of experiment covering a range of physical measurement techniques have claimed to show differences between potentised solutions and controls. All appear to be characterised by a lack of adequate controls, lack of independent replication and lack of coherence with other experiments. The most often cited  include Rey's thermoluminescence experiments, which had a lack of proper controls, and Roy's Raman spectroscopy experiments on ethanol that failed to source control solutions from the same stock bottle.
All these experiments have failed to demonstrate a most important result: that under blinded conditions, the experimenters could distinguish one remedy from another. My Simple Challenge would be easy to win if this was so.
So, any theory of homeopathic dilutions is hampered by a lack of consistent and reliable data that needs explaining.
What is the nature of the homeopathically active entity?
Since homeopathic remedies can be given in material doses – where material from the original ingredient is present – and ultra-dilute doses – where all material is no longer present, the active ingredient in remedies must be something other than the named ingredient. Homeopaths claim that the effects of the remedy do not alter in form, only in degree, as dilution increases.
The well established understanding of physics and chemistry would suggest that no such entity could exist – and I shall explain why here.
But this does not stop homeopaths hypothesising what this entity might be. Candidates have included such things as the silicates from the glass preparation vials, stable water structures bound by hydrogen bonds and clathrates, to more esoteric entities such as Quantum Coherence Domains, which are supposedly stable quantum entities that can form from groups of water molecules.
All such candidate explanations suffer from two major objections – which we shall come to. But it is first mentioning that there is a range of plausibility in these explanations. No-one doubts that tiny particles of glass may be added to solution during remedy preparation. No one also doubts too that water is a complex and unusual solvent and that structure can form from the hydrogen bonds between the molecules. However, stable water clusters are doubted to exist on their own beyond a few picoseconds due to the thermal forces at work in the liquid. Benneth's favourites, clathrates, can indeed form in solution and persist – the stability of the hydrogen bonded structure is then facilitated by the enclosed  molecule. Other quantum explanations can, at best , be described as 'highly speculative' and probably more reasonably as 'inconsistent with what we know about quantum coherence'.
But all of these explanations, on their own, can be discounted as they do not show how the dilution problem can be overcome. If the initial molecules of the remedy do create other stable entities in solution, then these new particles or structures will be diluted out of solution even faster than the original molecules.
Such structures make the dilution problem worse not better.
Take Benneth's clathrates. If the original molecule is surrounded by a lattice of hydrogen bonded water molecules, then we are left with a much larger supra-molecule. But large molecules will be diluted out faster than small molecules. Such structures make the dilution problem worse not better.
For the homeopaths who are paying attention and have read this far, imagine a dustbin full of marbles. Take 90% of them out and fill with water. Now take 90% of the remaining marbles out and repeat. With, say, 10,000 marbles in the bin originally, after 5 dilutions, we can be sure we have no marbles left. Now repeat with tennis balls (clathrates). There may be only room for a few hundred tennis balls originally now and 2 or 3 dilutions will get rid of them all. Bigger structures dilute out faster.
The second objection is also quite simple. If the remedies do contain such novel structures, then it ought to be possible to measure them. But as we have seen, we have no data to support any novel entity in the homeopathic remedy that behaves in the required way.
Substituting one entity (the original molecule) with another hypothesised structure or entity does not in itself solve the dilution problem. Indeed, it may make the problem worse.
Does homeopathic succussion come to the rescue?
Homeopaths will quite rightly at this point point out that remedy preparation is not just about repeated dilution – it is also about succussion, the repeated banging and shaking of the remedy between dilutions. Traditionally, this has to be done on a leather Bible.
Can the process of rapid shaking do something that rescues the remedies from oblivion?
Benneth will claim that very high pressures are formed during the shaking. Is this true and does it do anything?
Whatever is going on during succussion, then its action must be to overcome the dilution of the active entity. If some structure has formed in the water as a result of the presence of the original molecule, then succussion must do something to multiply the numbers of the entity so that the subsequent dilution does not remove them all. What is more, that multiplication must be done so that the new entities are not dependent on the original molecule.
If clathrates are the answer then new clathrates must be formed that no longer have a central guest molecule. But without their guest, they are not clathrates anymore – their are just empty cages of water, very loosely bound by hydrogen bonds,  that will vanish in thermal noise as quickly as any other temporary hydrogen bonded structure.
These newly created structures must also be capable of self-replication. As dilutions progress beyond the Avogadro limit, then all that is left is the new entities, without the original molecules and these new entities in themselves must replicate in order to overcome the unrelenting forces of dilution.
This in itself appears to be highly implausible and unprecedented in material science.
However the problem is even worse.
The rate of replication must be finely tuned.
Commonly, homeopathic dilutions are 1 in a 100. So any multiplication during succussion that creates fewer than a 100 replicas is doomed to be diluted out – maybe more slowly than the original molecule, but it will not be able to account for the homeopaths increase in potency created.
But multiply too fast and the solution can quickly become saturated as the structures grow exponentially. This too is also fatal for the homeopaths, as once saturated, the solution can no longer change its character to account for increased 'potentisation'. And the range of dilution factors that must be gone through without saturation is vast – some remedies have been serially diluted thousands of times.
Some back-of-the-envelope calculations would suggest that is multiplication factor must lie within a very small range of values if the claims of homeopaths are to be accounted for. But since the nature of dilution and succussion is not standardised in the world of homeopathy – huge ranges in dilution factors and amount of succussion exist – then any finely tuned process would not be occurring under most real world homeopathic conditions. Worse, these multiplication rates must be similar for all types of starting molecules – from plant extracts, minerals and salts to more exotic and complex remedies such as hyena saliva and the 'nosodes', such as puss and blood containing infectious agents.
The anthropic principle cannot rescue homeopathy.
To me, this is fatal. Even if we were to find some entity that was created under homeopathic dilution and succussion, then it appears to have to exist in near ideal circumstances for it to play any role in the therapeutic process.
Unlike other fine tuned processes in nature, the anthropic principle cannot rescue homeopathy as it is a human invention and not a fundamental part of our existence.
But then again homeopaths may claim that it is – and this will no doubt lead us into the more mystical nature of their claims – an area, I feel, that may provide more fruitful ground for coming up with explanations for their beliefs.
In order for succussion to rescue the dilution problem, we must assume a significant number of implausible and finely tuned processes that could not possibly play a role in the ad hoc world of homeopathic remedy preparation.
And another thing
If, despite all this, my reader is still clinging to the hope that physical explanations can solve the riddle of homeopathy, then there are, of course, still many more plausibility problems to solve. I will not go into detail on these – it is late – but it is worth listing some of them for the sake of completeness.
So, after repeated dilution and succussion, the resultant solution is often dropped into a vial of sugar pulls to 'take' the remedy. The solution of water, ethanol will evaporate. How do the sugar pills then carry the homeopathic active entity? Does sugar then take on the structure? A whole new range of material science problems then ensue.
How is this homeopathic entity then used by the body? How does it know that this is a healing structure? How does this entity carry the information about the original molecules that cause the symptoms that are supposed to be cured?
And on and on.
After writing this, I feel that it is all for nothing. Homeopathy is not a rational belief system. Supporters will not engage in serious debate of the issue – with few exceptions. Objections will be ignored by the vast majority of its practitioners. I am debating a faith system with physics. No good can become of it. But homeopaths hijack physics to give undeserved legitimacy to their claims. And the only possible response is to show that this is an abuse. People with little knowledge of physics may benefit from knowing that the appropriation of the subject is the action of intellectual imposters.
And people like Benneth are obvious imposters. We should not lend any credence to such pretensions.