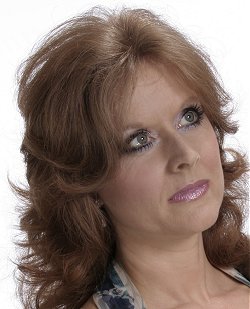 Barbara Nash is a nutritionist based near Oxford. Dawn Page was overweight and sought the advice of Nash. It is alleged she was put on a 'detox diet' which included drinking lots of water and consuming no salt. If true, the result was very predictable.
Mrs Page suffered 'uncontrolled vomiting and a fit' and was rushed to intensive care. The Oxford Mail now reports she has brain damage. Her husband sued Dawn Nash and her insurers have paid out £810,000 in a settlement for compensation.
It is worth noting that Nash's barrister said she was a.
"privately trained nutritionist", and emphasised she continued to deny she was in any way to blame for what happened.
Barbara Nash appears not just to offer detox diets but also sells on her web site kitchen smoothie makers, blenders and juicers that cost more than a thousand pounds.
Anyone can call themselves a nutritionist. Only Dietitians are guaranteed by their training and professional memberships to be fully competent in what they do. Sadly, the proliferation of under trained and badly trained nutritionists is growing unchecked. Universities are in on the act taking money from students to train them as 'nutritional therapists'. Such degrees, from the likes of the University of Westminster School of Magic, are a disgrace. Privately owned colleges appear to offer legitimate diplomas, but their standard of training is unchecked.
But the TV and the Sunday supplements are full of the stupid and dangerous advice about detox and vitamin pills and superfoods and allergy tests. It is quack nutritionists, rather than medical dietitians, who own the media and the attention of the public. It is a handy commercial partnership of supermarkets, quacks, health shops and pharmacies selling pills and tonics and books and over prepared foods.
And the government is not helping. Their new Prince Charles sponsored body Ofquack intends to regulate nutritional therapists. It will give them a veneer of professionalism without protecting the public one little bit. Ofquack refuses to regulate the practice of their members (what they believe and do) and only certify that they have been trained by other quacks and carry insurance.
Personally, I think the British Dietetic Association cannot escape some blame here for the growing rise of nutriquacks. This is the proper organisation that regulates real dietitians. They should be as mad as hell that their turf has been invaded by anti-science know-nothings. I am sure their members have to deal with the catastrophic results of patients who have been misinformed by nutritionists everyday. Where is the noise they ought to be making? Why are they not telling the public and government that something is terribly wrong here with they way we view food and the self-appointed gurus who profit from our confusion?
Until this is sorted out, I expect we will be seeing an ever increasing number of stories just like this.