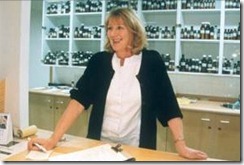 The ratchet on NHS homeopathy continues to turn. It would appear that the homeopathic pharmacy at the Glasgow Homeopathy Hospital has been closed.
A note to local GPs is reminding them that they have no obligation to fill the hole left by this closure by prescribing homeopathy if patients ask for it.
The Glasgow Local Medical Committee notes that there has been a sudden surge in requests from patients to prescribe homeopathic sugar pills after they have been unable to get them at the hospital.
The Glasgow Homeopathic Hospital began its life as a homeopathic dispensary in 1880. According to the historian of homeopathy in the UK, Peter Morrell, the hospital grew rapidly in the 1930's and finally moved to its current location, at the Gartnavel General Hospital Site, in 1999.
After spending millions on the designer facilities at Gartnavel, the running costs have been around £2 million per year. But now, the hospital appears to be in almost certain terminal decline.
Scottish commissioners have been refusing to pay for patients to be referred to the homeopaths and the BMA has called for all health boards to stop funding. Certainly spelling eventual doom was the decision to stop paying for doctors to be trained in homeopathy at the hospital.
Closing their own pharmacy was undoubtedly a way of saving precious cash. However, without patients being able to access their sugar pills immediately, the ability for doctors to play at homeopathy is being squeezed. As the note to GPs makes clear, they are under no obligation to fill the gap. The letter states,
GPs have no obligation to prescribe homeopathic remedies where they do
not feel competent or trained to do so or if they do not believe them to be
therapeutic.

The fact that a GP agreed to refer a patient to the Homeopathic hospital
does not oblige the GP to issue a homeopathic remedy.

However, if a GP wishes to prescribe a homeopathic remedy, a prescription can
be written in the normal way.
Patients will now be dependent on GPs feeling confident they can ethically and competently write a homeopathic prescription. What is a shame is that the letter still panders to the idea that you can obtain competence by being trained in homeopathy. A trained homeopath is no more able to get their sugar pills to work than a trained astrologer is able to predict the future. It is a training in delusion.
Most GPs will know this and so patients may be in a tight spot.
Outside of the NHS, sourcing homeopathic products looks likely to get harder and harder. On Monday, the medicines regulator, the MHRA, stated that it had told Boots the Chemist to remove all point of sale material describing claims for homeopathy. Boots had been breaking the law regarding making unlicensed and unfounded claims for the sugar pills. Without such point-of-sale material, it is difficult to see how homeopathy on the High Street can be profitable as it will now rely on customers being confident in the esoteric knowledge about what each remedy is supposedly for. Boots almost certainly was relying on customers being confused into thinking that because they were 'reputable' and that the sugar pills were sold next to genuine medical products that they actually worked and were not superstitious nonsense. (You can check on your own local Boots with the help of this letter from the Nightingale Collaboration.)
Over the coming months, we are likely to see greater pressure on the MHRA to clamp down on the widespread ignoring of the law by retailers of homeopathic products. I would not be surprised if we saw some business failures of the few homeopathic product manufacturers in the UK.
But back to the NHS. What the Glasgow Homeopathic Hospital does is wrong. And so its troubles are to be welcomed. The British Homeopathic Association, the lobby group for doctors stuck in the intellectual black hole of homeopathy, states that Glasgow focuses on helping people with chronic fatigue syndrome. Now, whilst it is true that mainstream medicine has few answers for this condition, this does not justify funnelling such patients into the hands of doctors who think sugar pills are the answer.
No doubt, the hospital will be able to claim patients are very satisfied with their offering. But this is problematic on two counts. Firstly, I have no doubt that the staff at Glasgow offer good care – but care is not the same as treatment. And secondly, CFS is a hard to understand condition where some patients can be violently opposed to the idea that their illness may have a psychological component. Researchers have been abused and received death threats for publishing studies that challenged popular ideas that the illness is caused by a virus.
No doubt patients may find some affinity with the homeopathic hospital that offers a pill for their ill and in doing so is 'taking them seriously'. But such an approach may actually be further medicalising CFS patients and could be reinforcing harmful beliefs.
Homeopaths claim to treat 'the whole person'. This is a lie. This is not patient-centred medicine. It is dogma-centred pseudo-medicine. No matter who walks through the door, a sugar pill will be waiting for them. Or rather, it would have been. And that is a step in the right direction.