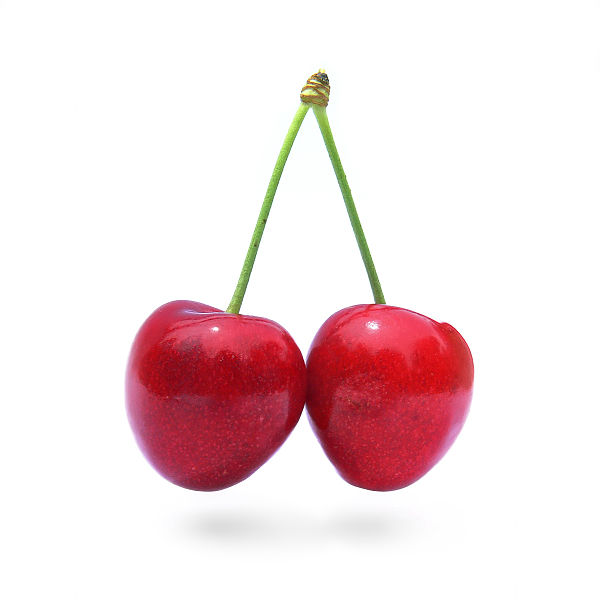 The Society of Homeopaths have been proudly kicking off their Homeopathy Awareness Week.
This year, their focus is on how homeopathy can help with sports injuries. Their press release ties into the Summer of sports we are going to have, obviously crowned with the Olympics in London.
They say,
As the country goes sporting mad this summer, homeopathy will be called on as a holistic way to sprint back to good health following minor injuries. In the 2010 Winter Olympics, one in every ten athletes sustained an injury, said a report in the  British Journal of Sports Medicine, with the most common ailments being bruising, torn ligaments and muscular strain.
So, what role can homeopathy play in sports injuries?
The Society kick of with an appeal to popularity  and an appeal to celebrity endorsement,
Well known sports personalities are among the six million users of homeopathy in the UK, including soccer star David Beckham, tennis stars Boris Becker and Martina Navratilova, and rugby player Will Greenwood.
So, how do the Society back up their claim that there are six million users of homeopathy in the UK?
They cite the House of Commons Science and Technology Committee  Evidence Check on Homeopathy.
The 6 million figure comes from a verbal statement made by Professor Kent Woods when questioned about the justification for the licensing regime. He said "10 per cent of the population use these products". This statement is unreferenced and unqualified. So,we don't know if these people are regular users,one off users, or have used other herbal remedies in the mistaken belief that homeopathic means 'natural'.
No matter what, the Society will not be quoting the rest of Professor Woods speech because he is talking about the need to remove homeopathic remedies that make unevidenced and dangerous claims.
Nor will they reference the rest of the report that comes to the overall conclusion that,
Homeopathy is not supported by evidence of efficacy and is therefore no more than a placebo treatment, albeit a popular one.
Given the Society's first reference rather makes the rest of their press release redundant, what stunts do they try to pull?
The first claim is made for sprained ankles,
A placebo-controlled trial found that a cream containing 14 homeopathic medicines (including Arnica) was effective for treating sprained ankles (2).
The paper was rather hard to track down. It's a quarter of a century old and originally published in German. However, the manufacturer of the cream does host an English copy in its website, supposedly published in the obscure journal, Biological Therapy.
The paper appears to be positive about the use of the product Traumeel. But that is the problem. Traumeel is a branded product containing measurable quantities of ingredients. It is not homeopathic in the way Society of Homeopathy say homeopathy ought to be done,
Homeopathic medicine is based on treating the individual with specially prepared, highly diluted substances given mainly in tablet form.
Traumeel is a cream prepared to the principles of something called Homotoxicology – a splinter philosophy of homeopathy founded by Hans-Heinrich Reckeweg who went on to found the company, Heel, that makes the product. Homotoxicology is pseudoscience based on the incorrect idea that disease is caused by the body trying to expel toxins. In a review of trials of Homotoxicology, it was found that all positive trials were found to have significant flaws. The Cochrane Review of treatments ankle sprains says this Traumeel paper has data that is "too marginal to draw definite conclusions".
Even if the result was valid, as Traumeel is an unlicensed medical product in the UK, it would be illegal to supply it to athletes at the Olympic Games. Well done, the Society of Homeopaths.
Next up.
The Society says,
Research studies have also suggested that Arnica can have an anti-inflammatory effect (3)
They reference, Jens-Hagen K, et. al. Efficacy of Arnica montana D4 for Healing of Wounds After Hallux Valgus Surgery Compared to Diclofenac. Journal of Alternative and Complementary Medicine, 2008; 14(1): 17-25
This paper compares moderately diluted arnica with a NSAID, diclofenac. The paper showed that arnica was equivalent in effect to diclofenac for irritation, rubor (redness) and swelling. Great. But of course, it rests on the assumption that diclofenac is effective in these areas. In the case of pain management, a major reason people take NSAIDs, the homeopathy proved to be inferior. This result is not highlighted by the Society of Homeopaths.
Finally, the Society claim that Arnica can reduce bruising and cite a paper by Brook M, et al, entitled, Effect of homeopathic Arnica montana on bruising in face-lifts.
Naturally, this paper should be of great interest to any athlete at the Olympics who wants to take advantage of being in London to undergo a face-lift.
So, should athletes use Arnica after their Olympic face-lift?
I have only read the abstract, but it is pretty clear.
No subjective differences were noted between the treatment group and the control group, either by the patients or by the professional staff. No objective difference in the degree of color change was found.
The Society of Homeopaths appear to be presenting as evidence yet another negative trial as if it supported their magic sugar pills. One can only conclude that they hope no-one reads their footnotes and references.
They may be trying to squeeze a result out of the paper that shows some measurement on some days were statistically significant for homeopathy. When one makes lots of measurements, some of those measurements will pass a test of statistical significance even though the overall result is negative. To present such data points as positive evidence is a great scientific sin.
In conclusion, they try to claim homeopathy is effective over all by referencing the Bornhöft and Matthiessen report,
Scientific research evidence for homeopathic medicine is growing. For example, a comprehensive and academically authoritative report commissioned by the Swiss government to assess the potential value of homeopathy, has concluded that homeopathy is clinically effective, cost-effective and safe. These findings have lead to inclusion of homeopathy in the Swiss national health insurance scheme.
Others disagree with the Society's assessment of this report. I have written how it tries to skirt around fundamental problems in homeopathy by appealing to 'spiritual science'. The authors are Anthroposophists who believe that science can be extended by reference to the clairvoyant revelations of their founder Rudolf Steiner. Steiner built his philosophy on a racist view of human development, a belief in karma and reincarnation, and the literal existence of gnomes,angels and Atlantis. The report was written by a group of homeopaths under the editorship of academics at the University of Witten/Herdecke in Germany, a private Anthroposophical University that specialises in training doctors in homeopathy. It is not an independent report.
David Shaw of the University of Glasgow has written a review of the report entitled, "The Swiss report on homeopathy: a case study of research misconduct".
The report states,
The present paper has established that the authors of this report adopted a very unusual strategy in what should have been an impartial evidence appraisal. It appears that their goal was not to provide an independent assessment but to choose criteria that would lead to their chosen conclusion that homeopathy is effective.

In doing so the authors have distorted the evidence and misled the public; these actions, combined with their conflicts of interest, strongly suggest that they are guilty of research misconduct. It is extremely unfortunate that the Swiss government lent legitimacy to this report by attaching its name to it.
The Society claim that the Swiss government used the report to include homeopathy in the Swiss insurance scheme. This is not true.
The Swiss governments position is discussed by Zeno, and was summed up by the statement,
Unquestionably, strict proponents of the usual hierarchy of evidence will regard the presented evaluations as scientifically untenable and unreasonably positive (except for some specific aspects of phytotherapy). Even less skeptical academic doctors will regard many interpretations as very optimistic and not scientifically convincing.
The Swiss government continued a temporary inclusion of homeopath on condition that a new review is undertaken.
The Society of Homeopaths are misleading the public by making these claims that homeopathy can help with sports injuries. It cannot. Homeopathy is just sugar pills and a nice chat. But by deceiving people, real harm can be done if they chose to rely on homeopathy for serious conditions.
It's Homeopathy Awareness Week. I hope we are now aware how the Society of Homeopaths cherry picks evidence, is selective in its appraisal of that evidence, and misleads about the content of research papers in order to benefit the businesses of its members.
Update 20/6/2012
So, the Society of Homeopaths have gone back to their press release and amended their online version.
The original version said,
A placebo-controlled trial found that a cream containing 14 homeopathic medicines (including Arnica) was effective for treating sprained ankles (2). Research studies have also suggested that Arnica can have an anti-inflammatory effect (3) and reduce bruising (4), which may help to explain why so many people choose to use this homeopathic remedy for common injuries.
It now reads,
Research studies investigating the effects of Arnica have had mixed results; those which have shown a positive effect include a placebo-controlled trial which found that a cream containing 14 homeopathic medicines (including Arnica) was effective for treating sprained ankles (2). Other studies have also suggested that Arnica can have an anti-inflammatory effect (3) and reduce bruising (4), which may help to explain why so many people choose to use this homeopathic remedy for common injuries.
It's not much better given that none of their references support the use of homeopathy for sports injuries. Once again, even this amended statement is misleading. There have been two general systematic reviews on the the trials of homeopathic arnica. One was negative, the other could not draw conclusions.
The Society feel they can ignore the totality of the evidence and still continue to cherry pick those studies they feel suit their agenda. Having had their errors pointed out, they continue to promote nonsense conclusions from poor science. As they say, homeopaths use clinical trials as a drunk uses a lamp-post – for support rather than illumination.
I think it is a bit naughty going back and amending old press-releases. People who would have seen the original would not be aware that the Society has now changed its mind (even if it is ever so slightly.) A transparent organisation would issue a new press release highlighting the issue. But that would admit fallibility. And that would not do.