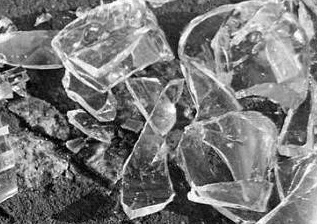 So, to recap: Nelsons, manufacturers of Bach Flower Remedies and various homeopathic products, had their London factory inspected by the the American regulators as they export to the US. The report was damning. They found no control over broken glass entering their medical products, poor production processes resulting in 1 in 6 products failing to receive the homeopathic ingredient, poor labelling and lack of quality control on the products.
The US authorities have placed Nelsons products on their 'red list'which means they will be seized if imported.
The major outlets for their products in the UK are Boots and Holland and Barrett. Boots sells their homeopathic baby teething product and other sugar pills. I wrote to them alerting them about the FDA concerns.
A week later, I get a response from Boots:
Thank you for your recent email regarding Nelsons.

I can confirm that the audit undertaken was on a targeted area of their business.  I can assure you that this does not affect any of their products supplied to the UK market.

Nelsons are currently engaged in addressing the concerns raised by and are providing all the information the FDA have requested in respect of their products sold in the US.

Pam Summers
Senior Customer Manager
Boots Customer Care.
That is quite a stunning statement. How could Boots know that the lax production standards applied only to shipments to the US? The products are made in Wimbledon. Do Nelsons have 'lax Fridays' where they all bunk off to the pub while the US export runs are made?
This response lacks any credibility.
I wrote to Boots when I received this to ask how they can be confident that these problems do not affect the UK. I have received no response.
Of course, we know Boots have a rather cynical attitude to the homeopathic products they sell. When giving evidence to parliament, Paul Bennett, professional standards director and superintendent pharmacist at Boots, admitted they have no evidence these products work, but sold them because they could.
One then might understand they were unconcerned about the homeopathic pills not being manufactured correctly – it does not matter one jot if the sugar pill receives a drop of magic ju-ju juice – it's just water. But why would Boots be unconcerned that their products lack the quality control procedures to prevent glass entering products? To remind you, Boots sell homeopathic babies teething powders – a completely useless product, but may make the baby forget its teething pain if it crunches down on shards of glass.
So, to be fair to Boots. At least they saw fit to dream up this response. Holland and Barrett, owned by giant US vitamin pharma company, NYBT, have not thought it important to reply at all. Whereas Boots do have their uses, toothpaste and tampons, Holland and Barrett have built a business of the wishful thinking of vitamin pills and food supplements. They do recall products, but in the case of this recall, only when the MHRA have told them to.
Which leaves us with the obvious question in all of this? Just where is the MHRA? Asleep?
UPDATE 29th August
Boots have now responded to me again,
Thank you for your further email.

I'd like to reassure you that we take your comments very seriously and had already started discussions on this issue. It's important that we investigate this thoroughly with Nelsons, and are in the process of doing so.  Rest assured, we'll take any action necessary regarding this, and customer safety remains our upmost priority.
So, previously, these problems did not affect the UK. Now, Boots say they are investigating this with Nelsons.
I suspect we will hear no more, unless, that is, the MHRA do indeed decide they need to intervene.