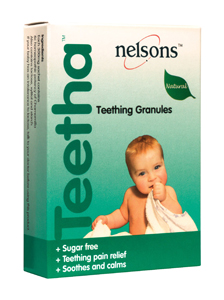 Nelsons, UK manufacturers of such products as Bach Rescue Remedies,  and a range of Homeopathic sugar pills, such as Teetha, have been inspected by the US authority the FDA as their products are exported to the US.
The FDA reports many concerns about their manufacturing processes in London and have ordered them to report how they are going to remediate their concerns.
It all makes rather odd reading, as I am sure you are aware, homeopathy contains no active ingredients – they are just sugar pills, granuals and vials of water and alcohol. One would have thought that manufacturing such products would have been as simple as owning a large tub of sugar pills, a scoop and a printer to put the right name on the bottle.
But Nelsons appear to go through the magic rituals of homeopathic preparation, including the impossible dilutions and magic shaking. Therein lies their problem.
There are genuine concerns in the letter, such as the failure to keep manufacturing production free of broken glass,
During the inspection, the investigator observed glass fragments present during the manufacture of Kali Phos 30 c Clikpak, Batch #36659. Specifically, glass fragments were observed in the Clikpak Assembly (b)(4) enclosed area where open glass vials are inserted into the outer plastic Clikpak sheaths and move uncovered on the conveyance mechanism. Your firm failed to implement adequate measures to prevent glass contamination and had no documentation to demonstrate that appropriate line clearance and cleaning is conducted following occurrences of glass breakage, which has been a recurring problem.
Sorting that ought ought to be a matter of implementing good manufacturing process. Other concerns raise more bizarre issues,
Your firm does not have adequate written procedures for production and process controls designed to assure that the drug products you manufacture have the identity, strength, quality, and purity they purport or are represented to possess.
As homeopathic products are inert and identical to each other,  (all 'ingredients' are diluted out in the magic rituals), being able to demonstrate that their products have the right identity and strength is impossible. Homeopaths measure the 'strength' in terms of dilution. A 30C dilution has no physical difference from a 200C dilution and a Belladonna 30C will be identical to a Sulphur 30C. Quite how they could comply with this requirement is beyond me. Indeed, homeopathy cannot have post-manufacturing quality control as no test has ever been demonstrated that could show one remedy was different from another. They are just sugar pills.
And as such, one concern raised by the FDA need not be a concern at all,
The investigator also observed for Batch #36659 that one out of every six bottles did not receive the dose of active homeopathic drug solution due to the wobbling and vibration of the bottle assembly during filling of the active ingredient. The active ingredient was instead seen dripping down the outside of the vial assembly. Your firm lacked controls to ensure that the active ingredient is delivered to every bottle.
Given that they are dripping pure water/ethanol onto sugar pills, which quickly evaporates, the fact that some pills were not getting their magic mixture is immaterial. Of course, no homeopaths have complained that the pills they received were duds as all pills are duds. Homeopathy does not work. Its a placebo treatment.
Such are the absurdities of regulating magic.
Some questions arise though.
Why has our own medicines regulator, the MHRA, failed to spot such lax manufacturing processes on its own turf?
Will Boots the Chemist and Holland & Barrett remove these products from its shelves until such time as Nelsons can demonstrate that their magic rituals are being applied appropriately? I have written to them both to find out.
There are precedents to do this. In France, five years ago, Boiron mixed up its tinctures and had to recall its products, even though, the end products were just inert pillules.
Of course, if this was a genuine pharmaceutical company, we would be seeing a scandal of the highest order, with coverage in national newspapers. It is almost as if we all know these products are nonsense, but we have to go through with the pantomime of pretending to regulate this industry.
But there are people that really buy these products believing they can treat their baby's teething pain or their own hayfever. Its indistinguishable from a giant scam. And I am still astonished that we all go along with it.
 Update 15th October 2012
Eventually, I received a response from NBYT (parent company of Holland and Barrett). It speaks for itself,
Assigned Case Ref: CA196487

Dear Andy Lewis,

Thank you for your patience whilst we were looking into this query.

On behalf of our Regulatory Department I can advise that this document is in relation to Nelson's selling their products in the USA.

This document would have been passed to the MHRA (equivalent Regulatory Authority) and if they feel these non- compliances mentioned are significant for the UK market then they would take appropriate action and would advise us accordingly. So at the moment this document only related to Nelson's products being sold in the USA.

Please be assured that your comments have been passed onto the relevant department and to the MHRA for their information. I would like to further assure you that if any action was deemed appropriate by the MHRA when investigating this matter, then this action would have been taken and implemented.

Assuring you of our best attention at all times.

Yours sincerely

Wayne Young
Customer Service Team.
NBTY Europe.
The home of Holland & Barrett, GNC, Nature's Way and De Tuinen.