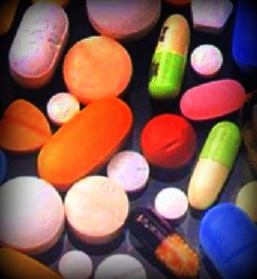 Lord Saatchi is proclaiming his consultation into the new Medical Innovations Bill a resounding success with "a staggering 18,655 people" supporting his bill and "fewer than 100 were against it.".
Saatchi plans to use his Bill to sweep away a fear of litigatation and "defensive medicine" so that doctors can be free to try new treatments of the dying without fear of the courts. Last week I wrote about how I feared this Bill was a Quacks' Charter as it would sweep away essential protections patients currently have.
In an article in the Telegraph, Saatchi begins his argument in support of his own bill by saying,
In democratic politics, perception is reality. If the people perceive a problem, there is one.
There speaks the marketing man and politician. And so far, the team behind the Saatchi Bill have been enormously successful in their PR campaign to persuade all that there is a problem – a lack of medical innovation in cancer research – and that Maurice Saatchi has the answers.
However, matters of life and death will not be won with public relations and false perceptions. As Richard Feyman wrote in the conclusions into the loss of the Space Shuttle Challenger,
For a successful technology, reality must take precedence over public relations, for Nature cannot be fooled.
No matter how good Saatchi's PR has been to date in persuading all of the need for his Bill, peoples' lives will depend on the reality of what the Bill will mean rather than the perceptions of it. So, the Bill needs looking at dispassionately and carefully for it will have enormous consequences one way or another.
Saatchi does not mention what the objections of the tiny 100 dissenters were. In a stroke of good PR, these few voices are made to look out of step with the thousands of patients, relatives of the bereaved and the 'man and woman in the street'. But those 100 voices included some voices that most definitely should be heard.
There is an overwhelming rejection of Saatchi's Bill amongst the medical and legal professional bodies. An editorial in the BMJ this week called for the withdrawl of the Bill. The Academy of Medical Royal Colleges has said that the Bill could have "unintended adverse consequences". Cancer Research UK say they would only support the Bill wioth significant modifications and new safeguards. The Academy of Medical Sciences, the Medical Research Council and the Wellcome Trust also say they have significant concerns and that
No substantial recorded evidence has been raised with us to suggest that doctors are being deterred from the use of innovative treatments or procedures owing to fear of litigation
What is very concerning is that they say the Bill could actually have the opposite effect of reducing the amount of medical innovation, and say "This initiative may discourage patients and their clinicians from participating in clinical trials if they are aware that treatments can be provided without the necessity to do so."
I would like to explore this issue.
Let me take the example of a conversation I had with one supporter of the Bill. I asked for evidence of an innovative treatment denied to a patient because of the problem of fear of litigation. I was given the example of a child with Duchenne Muscular Dystrophy being denied Viagra as it is thought that this might strengthen the heart. Now, I am not going to go too much into the details here, scientific or personal, because it is the general principle that needs to be discussed. DMD is a degenerative, muscle-wasting disease that mostly affects young boys and can lead to premature death before the age of 30, often by damaging the heart.
Viagra, or Sildenafil, is a drug that is licensed on the market for very specific health conditions (I won't go into this as you may have received one or two emails detailing this in full.) As such, knowledge of its effects, beneficial and harmful, are most understood for certain groups, e.g. for men of a certain age with specific problems. Outside of these groups, no-one can be confident of its effect and safety.
But some think that the drug, as it improves blood flow may help to reduce fatigue and help the heart. Studies in mice show promising effects in delaying the onset of symptoms and normalising heart function. But will it work in human children? It might do, but animal studies do not always transfer easily to humans. Some think that it might harm and speed up complications. The only way to find out is through fair tests of the drug on appropriate children – a randomised controlled trial.
If a doctor were to just give a child with DMD viagra outside the scope of a trial, there would be no way of establishing if that 'innovation' had any positive effect. If the child did well and the disease progressed slower than average then the drug might have had an effect or it might be that this particular child was on the luckier side of the distribution. Some children will stay healthier longer. This Saatchi innovation will not add to any significant medical knowledge that could help other children. Perhaps one doctor may look at dozens of Saatchi children here and see how they do. But, firstly, the Bill as it stands prohibits patients being used for research under these proposals – and collating results for analysis would be research; but secondly and more importantly, this would not be a controlled trial and so causation could not be established. The researcher could never know if the group of children were similar or different to a group of children who had not taken the 'innovative' treatment. Those parents pushing for Saatchi interventions might be also pushy and more proactive in other areas of their child's life, leading to systematic difference. These sorts of problems plague medical research and the only way we know to eliminate them is through proper double-blind randomised controlled trials.
But in a Saatchi Innovation Medical World, how do we recruit children into such trials? Such trials have their own ethical issues. How would you feel if you child was to enter one knowing their was a 50/50 chance that they would just receive a placebo? I could well understand the pressure for parents to want to eliminate that risk and plump for a Saatchi Intervention rather than the trial. Then, at least, if Viagra did improve outcomes then my child will definitely benefit.
And therein lies the dilemma and the way Saatchi could undermine vital research into innovative medical treatments. The parent's choice above was an illusion. It is also likely that the child would have been better off with a placebo as the tested treatment might actually have bad side effects or even be counterproductive. But the allure of an active and new intervention in such a devastating condition must be overwhelming. I am sure I would feel such pressure if my child was involved.
The Saatchi Bill introduces a torpedo below the water aimed directly at clinical research. However, at present the campaign to get the Bill backed by the government is run as a PR exercise and appears to be ignoring a vast swathe of serious medical and legal opinion. The Saatchi Bill team say they are redrafting the Bill to take on board criticisms, but I have yet to see any of its supporters acknowledge and understand the serious nature of the concerns that people have. I fear that this redrafting is a fig leaf and the Bill will progress pretty much in its current form. To address the current criticisms would make the Bill so weakened as to be meaningless and would be an admission that the whole enterprise was misconceived. I anticipate a bloody fight between the medical research world and Saatchi and government will ensue.