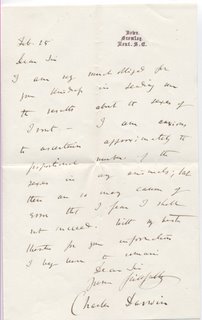 The Internet is a wonderful thing. It allows you check stuff, like the claims of quacks, in a way that was not possible just a few years ago. This blog entry would have taken many months of library work and correspondence without the web and some of its amazing content, and now I can do it between mowing the lawn and popping down the pub for a pint.
Dana Ullman (8 Canards), an American homeopath, is just about to publish a book. Titled, The Homeopathic Revolution: Famous People and Cultural Heroes Who Chose Homeopathy he describes it as,
the most important work of my life. It is a project that may actually change the face (and the heart) of medicine and may make homeopathy a household word. This is a bold statement…and yet, I sense deeply that it is true. The feedback that I have received to date has further confirmed this.
The book is given a forward by the Queen's Physician and Clinical Director of the London Homeopathic Hospital, Dr Peter Fisher.
Now, it is a usual quack's trick, when you have little scientific evidence to back up your claims, to fall back on celebrity endorsements. This book is a big list of celebrities, politicians and other prominent figures who have allegedly been duped into using homeopathy. His number one claim is,
Charles Darwin could not have written Origin of Species without the homeopathic treatment that he received from Dr. Gully (based on Darwin's own letters!).
This is a very important claim as obviously Darwin is a hugely important icon within the wider sceptic community. Darwin's achievements are a huge intellectual monument to the power of rationality over superstition, religion and unreason. To claim that Darwin is on the side of homeopaths ought to be a big blow to us doubters. Ullman's claims are spreading quickly amongst the homeopathic community to tell of the revelation that the Great Scientist is actually on their side.
But is this true? Well an hour on a sunny Saturday afternoon reveals a lot about Dana Ullman's research methods for his 'most important work'. You see, just about everything that Darwin ever wrote is available online. Not just his books, but his letters, and letters sent to him. The words to and from scientists, doctors, his family and wife are all there – we can peer into his personal thoughts. The University of Cambridge gives us the Darwin Correspondence Project. We can check out Dana's claims.
So, a bit of background. Darwin was a sickly man for most of his life. He suffered from stomach cramps, vomiting and other symptoms that made it difficult for him to work. Some have suggested that his symptoms were brought on by the stress of work and the difficulty of facing the controversial nature of what he was doing. It has been suggested too that he was suffering from a disease he picked up when on his Beagle voyages in South America. Whatever the cause, his doctors could not do anything for him.
Eventually, he sought the services of a Dr James Gully of Malvern who offered a treatment based on bathing and douching in cold water. In a letter to Richard Owen, coiner of the term dinosaur and founder of the Natural History Museum in London, Darwin wrote,
I have resolved to go this early summer & spend two months at Malvern & see whether there is any truth in Gully & the water cure: regular Doctors cannot check my incessant vomiting at all.
Dr Gully was an unconventional doctor with unconventional methods, including the water cure (hydropathy) and homeopathy. What Darwin makes quite clear in this letter and others is that he is interested in seeing if the Water Cure works. Darwin demonstrates he knows about homeopathy and has a high degree of derision for it. His first impressions at Dr Gully's hospital are expressed to a cousin,
Dr Smith, I think, is sensible, but he is a Homœopathist!!
Unfortunately for Darwin, it would appear that the regime at the hospital pretty much ensured he had to go along with the homeopathic beliefs of the doctors, as he says to his sister Susan,
I grieve to say that Dr Gully gives me homoœopathic medicines three times a day, which I take obediently without an atom of faith.
Charles is an unwilling participant in homeopathic cures. However, his stay in Malvern appears to do the trick and his health improves somewhat. In a letter to the Cambridge geologist, Adam Sedgwick, he writes,
I most sincerely hope that your health is pretty good: mine is much better, thanks to the inestimable Water Cure, than it has been for several years, but I see that I shall never have a sound stomach & therefore never be really strong again.
If Darwin's health problems were related to overwork and stress then some time away from his work and a rest in the countryside may well have done the world of good. Nonetheless, Darwin attributes his improvement to Dr Gully and the Water Cure because he continues to take the treatment over the coming years.
His thoughts on homeopathy were clearly mocking,
You were quite right to send me sneers versus Mr Scott— I have amused them here with Homœopathetic stories.— My Father observes that as long as he can remember, there has always been something wonderful, more or less of the same kind, going on & there has always been people weak enough to believe & he says, slapping both knees, he supposes there always will be—so that he thinks Mr Scott no greater a fool than the other past & future fools; a more charitable belief, than I can indulge in
It's good to see a glimpse of Darwinian humour with his 'Homœopathetic ' jibe. I wonder what Darwin would make of the 'future fools' who still follow homeopathy despite the incredible advances made over the last 150 years in physics, chemistry and medicine?
There is a dichotomy in Darwin's view of Dr Gully. It is expressed well in a letter to his second cousin and collaborator, William Fox,
You speak about Homœopathy; which is a subject which makes me more wrath, even than does Clair-voyance: clairvoyance so transcends belief, that one's ordinary faculties are put out of question, but in Homœopathy common sense & common observation come into play, & both these must go to the Dogs, if the infinetesimal doses have any effect whatever. How true is a remark I saw the other day by Quetelet, in respect to evidence of curative processes, viz that no one knows in disease what is the simple result of nothing being done, as a standard with which to compare Homœopathy & all other such things. It is a sad flaw, I cannot but think in my beloved Dr Gully, that he believes in everything— when his daughter was very ill, he had a clair-voyant girl to report on internal changes, a mesmerist to put her to sleep—an homœopathist, viz Dr. Chapman; & himself as Hydropathist! & the girl recovered.
Darwin obviously sees Dr Gully as a friend, but just cannot understand why he would believe in such an obvious nonsense. What is also enlightening is Darwin's understanding of how you might make a start at a trial of homeopathy. Homeopathy makes claims that can be tested, despite its inherent implausibility. And, he fully recognises that anecdotal evidence is not enough. This is well before the invention and standardisation of the Randomised Controlled Trial. Homeopathy might well be the same as 'doing nothing', and you need to fully understand how a disease would take its own course to assess claims of efficacy.
Unfortunately, his trust and friendship in Dr Gully took a turn to the tragic. His daughter Annie, who he adored, became very ill with extreme vomiting. Fearing she had the same illness as himself, he put her in the care of the Dr Gully. The anguish in Darwin is plain in his letter to his wife,
Sometimes Dr. G. exclaims she will get through the struggle; then, I see, he doubts.— Oh my own it is very bitter indeed.
Despite all of Gully's quackery, little Annie died. It was a turning point in Darwin's life. No longer could he believe in a benevolent god. Intellectually, he was ready to publish his life's work that would provide the underpinning of modern biology.
Dana Ullman's claim is that Darwin was cured by a homeopath and without homeopathy we would have no Origin. The truth is that homeopathy may have played a pivotal role, but only in its utter failure to save the life of Darwin's precious daughter. Darwin was torn with doubts whilst working on his theory about the effect it would have on his wife, who was devout, and on the religious authority and structures in society in general. Having his own faith ripped away was an important removal of a barrier to publication.
Of course, the death of children in the Victorian age was indeed common. Scientific medicine was in its infancy and had barely made an impact on the lives of people. We were at the time when it was first realised that cholera could be stopped by reducing infection from contaminated water sources. A real understanding of disease was emerging and it had nothing to do with vital forces, miasms and the humours. But, this still was the golden age of quackery with there being no clear divide between doctors and quacks. As far as Darwin was concerned, Gully was trying plausible but new treatments, like the Water Cure, alongside utter nonsense, like homeopathy.
But it is indeed Darwin that paved the way for the emergence of modern medicine. By providing us with a naturalistic and non-supernatural view of our origins, Darwin placed humans firmly within the realm of phenomena that could be examined and understood by science. The careful and methodical work that he performed on barnacles, earth worms and pigeons could be put to work on understanding the human body. Before the publication of the Origin, humans were spiritual creatures under the mercy of 'God's will'. Annie's death may have had wider implication for us all.
So, what will Dana Ullman have to say in support of his claim that we owe Darwin's works to homeopathy? It is true that Darwin took homeopathic cures, but it is also obvious that he only did this as part of the hospital regime he was in and that he was utterly contemptuous of the practice. We know that Darwin felt somewhat better after his stay at the Malvern hospital, but Darwin believed this to be due to the Water Cure. Darwin self administered the cure over time whenever he felt he needed it. He did not do the same with homeopathy. Maybe Dana will claim that it actually was the homeopathy that helped Darwin whether he believed it or not. But this would just be the usual homeopaths' mistake of post hoc reasoning and practitioners' wishful thinking as there is not a shred of evidence that this is true. For Ullman's 'most important work' and a book that will 'change the face (and the heart) of medicine', it would appear that this book is no more important, or intellectually rigorous, than the celebrity endorsements of quackery found in Hello, OK! or the Daily Mail.
Maybe Dana has found some letters that do support the idea that Darwin was a fan? But I have not found them and I have been through nearly eighty letters of his that talk about Dr Gully and ten or so more that talk about homeopathy. I have found nothing to suggest that Darwin was a believer.
And the beauty of it is, and the moral of the story, is that you do not have to take my word for it. You can go and check too.
**********************************************************************************
My full review of Dana Ullman's book can be found here.