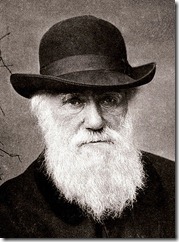 Science is a human activity. And as such, it is subject to the full range of fallibilities of thought and action that people are capable of. Within science you will find sloppy and wishful thinking, error and even fraud. But science, rather uniquely, has methods designed explicitly to minimise human biases, reduce error and correct mistakes when they are found. It is this inherent error correction that makes science a reliable source of knowledge about the world.
Peer Review
One of the mechanisms that aims to increase the reliability of the published results of science is peer review. Scientists are required to fully disclose their results and the methods by which they came by those results so that others can criticise, replicate and confirm – or otherwise. But before a paper is published, a journal will ask some other specialists in suitable fields to ensure the results are valid, significant and original. The reviewers check the paper to ensure that a minimum standards of quality is met. This ensures that what we read is a valid contribution to scientific debate.
But peer review itself is not a perfect process. The reviewers can be subject to their own biases – accepting papers that fit their preconceptions or rejection those that might conflict with their own work. Journals have a pecking order of credibility, with the best journals enjoying a reputation for thorough and impartial peer review, whereas those at the bottom can just be seen as promoting special and commercial interests. The process of peer review in these journals is a charade with little real meaning.
At the heart of peer review is trust. We have to assume that editors and reviewers have properly undertaken thorough peer review.
At the heart of peer review is trust. We cannot escape it. We have to assume that, at least in publishing houses and journals that we rate highly, editors and reviewers have properly undertaken thorough peer review, without grace nor favour, and only allowed through the academic work that merits publication. Of course, subsequent errors can be found in peer reviewed work and that is inevitable. Reviewers themselves have to trust that procedures were carried out as described and that mistakes were not made. Peer review is just the first independent layer of checking of results. But the badge of peer review on an article allows the results to be discussed with an authority that could not be achieved prior to publication.
No credence should be placed in the results of CAM journals because of the total lack of effective peer review
Failure of peer review happens across all areas of science, but the publication record with complementary and alternative medicine is especially troubled. So much so, that Professor Barker Bausell, who ran the American National Institute of Health Complementary and Alternative Medicine Specialized Research Center, has written that no credence should be placed in the results of CAM journals because of the total lack of effective peer review. That is not to say that all CAM results are unreliable, but that those published in specialist CAM journals lack rigorous review and, for example, positive results are published regardless of merit and negative results ignored.
Oxford University Press and eCAM
Oxford University Press is a publishing house that deserves a good reputation. However, it has been publishing its own CAM journal, eCAM.
Evidence-based Complementary and Alternative Medicine(eCAM) is an international, peer-reviewed journal that seeks to understand the sources and to encourage rigorous research in this new, yet ancient world of complementary and alternative medicine.
Surprisingly, and contrary to what you might think given its stance on evidence, this journal is not really thin.
Surprisingly, and contrary to what you might think given its stance on evidence, this journal is not really thin. The journal is filled with all sorts of weird and wonderful papers, a couple of my own recent favourites include, "Clowns Benefit Children Hospitalized for Respiratory Pathologies" (which I am sure they do), and "How Far Can Ki-energy Reach?—A Hypothetical Mechanism for the Generation and Transmission of Ki-energy" (which I am sure is utter nonsense).
One paper that was published earlier this year, caught my eye. Written by America's chief homeopathic apologist, Dana Ullman, it was entitled "The Curious Case of Charles Darwin and Homeopathy". Now this surprised me because Ullman had written a book making all sorts of daft claims about Darwin and Homeopathy. I wrote about how Darwin's own letters allow you to see that he thought homeopathy was absurd and "a subject which makes me more wrath, even than does Clairvoyance".
A Dismal Paper
Despite this, Ullman used the peer reviewed journal to repeat nonsense about Darwin and homeopathy. In the paper, he makes several claims, the worst being.
1. Firstly, Ullman claims that Darwin might not have lived unless he had been 'cured' by homeopathy. It is true that Darwin did take some homeopathy pills (which he said he did "without an atom of faith") but this was while undergoing other treatments at a hospital in Malvern. Darwin had an undiagnosed disease that came and went throughout his life. Ullman attributes a certain remission to his sugar pill taking – and indeed claims that he only lived because of homeopathy.
2. Ullman writes "After just a month of treatment, Charles had to admit that Gully's treatments were not quackery after all.", trying to suggest Darwin had become a convert (not true). There is nothing in his letters to suggest such a thing. To overcome this obvious deficiency in Ullman's argument, he makes up a fantasy world,
Despite Darwin's greatly improved health, he never publicly attributed any benefits directly to homeopathy. However, one must also realize that even though homeopathy achieved impressive popularity among British royalty, numerous literary greats, and many of the rich and powerful at that time, there was incredible animosity to it from orthodox physicians and scientists. Because Darwin was just beginning to propose his own new ideas about evolution, it would have been professional suicide to broadcast his positive experiences with homeopathy. Having to defend homeopathy would have damaged his credibility among his colleagues who were extremely antagonistic to this emerging medical specialty.
Given Darwin published one of the most audacious books on science for all time, it is a massive slur to suggest he was a coward when it came to his views on medicine. This passage is nothing short of disgraceful.
3. Ullman claims that Darwin experimented on homeopathic dilutions. Again, this is absurd. Darwin did do groundbreaking research on dilute solutions of ammonia salts on sundew plants, but they clearly were not homeopathic preparations. And Darwin never suggested or believed they were. Ullman desperately wriggles to try to suggest that Darwin was in awe of the power of homeopathy.
In all, the paper is confused and desperate in its attempts to suggest that science history should be rewritten to include Darwin's so-called experiences and experiments with homeopathy.
A Failure of Peer Review
Why was it published, and why did peer review not stop such obvious drivel from being put in the scientific record?
Well, the paper was peer reviewed and it would appear that it was outright rejected by at least two reviewers. Nonetheless, the paper got published. This is nothing short of a complete breakdown in trust that ought to exist between journal readers and it editorial process.
In fact, I had a discussion with one of the reviewers. He said, "I pointed out the many gaping holes in the narrative – historically inaccurate, factually misleading etc – and recommended outright rejection. Needless to say they asked him to revise and re-submit."
The reviewer did not expect to have a second chance at reviewing the revised submission. Indeed, he then told me, he had been taken off the list of reviewers at the journal, and was given no reason as to why he was not asked to re-review. Concerns were raised with the editor, Edwin Cooper, but apparently, 'he did not want to know.'  The reviewer also says that he found out a second reviewer had also advised outright rejection.
Consequences
So, a junk piece of work has been published on the history of Charles Darwin. Does this matter? Ullman's book, which he has been heavily promoting and using Darwin as one of its central characters is based on the premise that so many 'cultural heroes' have used homeopathy that it ought to be taken seriously. It is nothing but quack propaganda – but it may be compelling to many. The fact that Ullman can now boast that his ideas have been published in peer reviewed journals gives his stance an authority that it does not deserve. It is now taken 'as fact' that  Darwin was cured by homeopathy and did important experiments on it. Other 'peer reviewed' papers reference Ullman's to back this up. (e.g. see here). Quacks, of course embellish even further. For example, a homeopath called Kaviraj writes, "He discovered that however much he reduced the dose of the substance he used, salt of ammonia – prepared according to the homoeopathic method with dilution and succussion – the effects were always visible in the plant.". This is simply not true.
Ullman himself now boasts of this paper's peer reviewed status. On an online discussion, he taunted me,
I have published in peer-review journals on Darwin and his homeopathic doctor. Please enlighten me where your writings on this subject have appeared. Oh, in your own blog! Wow, now THAT is high quality pee-review. Yeah, that typo is purposeful. You're good a yellow journalism.[sic]
All this does is add to the fog of intentional confusion and dishonesty that surrounds alternative medicine. There is indeed an important need for sound research to be published about CAM. We need to understand why people are drawn to superstitious treatments, what are the potential harms – and what benefits, if any, might be expected. But CAM research is so full of propaganda masquerading as serious academic research that it is a constant battle to have to point out why so many conclusions in the field are not worth anything. This can only harm people – it actually risks people's health and life. And that is why failures of peer review are not just a breach of trust but of deep moral concern.
Fortunately, it is possible that Oxford University Press have seen good sense and decided that they do not want such a journal sullying their reputation. It has now been sold to Indian publisher Hindawi.