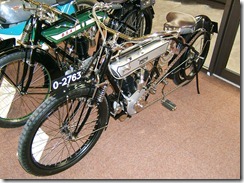 In October this year, an organisation calling itself The Cambridge Institute of Complementary Health is hosting a conference on "cutting edge and innovative ways of treating cancer". The keynote speaker is Dr Stanislaw Burzynski from the Burzynski Institute in Texas.
Burzynski is a controversial character. He has been regularly appearing in local and national newspapers and TV in the UK as families with desperately sick children try to raise hundreds of thousands of pounds to send them to the US and try his antineoplaston cancer therapy.
Except that, after 30 years of selling this 'pioneering' treatment Dr Burzynski has failed to produce any convincing evidence that it works. Indeed, an analysis of what he is actually doing by an oncologist suggests that, at best, he is selling orphaned chemotherapy drugs at hugely inflated prices, and offering an incoherent version of gene targeted chemotherapy.
Burzynski is not allowed to treat patients with his wonder drug unless they are enrolled in trials. And that is what he does: enrols them on trials,charges the parents hundreds of thousands for the privilege of being his test subjects, and then fails to publish the results.
And when he is criticised, he hires thugs to try to shut people up.
He is also faces a court case in the US from an ex-patient. And the Medical Board of Texas plan to hold a hearing into his conduct next month.
So, it is fair to say, that in coming to the UK to promote his cures to the families of children with incurable cancers, he is likely to meet some opposition.
The conference is being held at the National Motorcycle Museum Conference Centre in Birmingham. An odd choice. But the choice of other speakers is odd too varying from the obviously nonsensical to the plausible and respectable looking.
The first speaker is Patricia Peat who is a nurse who runs and works with a number of charities, such as Yes to Life that promote unproven, disproven superstitious and pseudoscientific cancer treatments. You might want to read about the experience of one person who took on board Ms Peat's services on the Would you kick a dying man? blog.
We then have Miss Louise Dickinson from University College London Hospitals who will talk about "High Intensity Focused Ultrasound (HIFU) in the treatment of localised prostate cancer". HIFU does indeed appear to be plausible in its mode of operation. Except that a recent review of the evidence published last year suggests that the evidence for this treatment is of 'low quality' and that this "render[s] it difficult to draw conclusions about its efficacy." NICE does not recommend it unless it is as part of a trial.
There is a "Prof Tim Oliver from St Bartholomew's and the Royal London Hospital" who has been conducting a ten person trial into 'nutritional cancer therapies'. Apparently, the NHS would not fund the trial and so vitamin pill peddlers, 'The Really Healthy Company' have donated all the supplements for free.
Mr Bill Bradford, from Meditherm, will talk about the their breast screening equipment and techniques: Digital Infrared Thermal Imaging. The FDA does not approve this technique for primary breast screening. There is evidence that it might be helpful as an adjunct to mammography when a problem is already indicated. However, Bill appears to suggest that its use may go beyond that.
We have also Dr Steve Hickey who will talk about using high doses of vitamin C to treat cancer. This is an old idea that has failed to demonstrate its usefulness. In an interview, Dr Hickey, who has a PhD in Medical Biophysics, is stated to work as "Head of Technology for a company in Manchester Science Park and a member of the Biology Department of Manchester Metropolitan University". MMU does not list a Dr Hickey on its staff pages, so I am unable to find out more about him. However, he has written a book called Tarnished Gold: The Sickness of Evidence-based Medicine where he tries to argue that evidence-based medicine is bad for your health. It is not clear if in his talk he will be using something other than scientific evidence to suggest vitamin C can treat cancer.
Which brings us to the organisers of the conference, The Cambridge Institute of Complementary Health. The Institute does not appear to be an academic body, but a training organisation for people doing something called Chirokinetic Therapy, Vertical Reflexology (VRT) and Advanced Aromatherapy. We shall be hearing talks from their staff about  Chirokinetic Therapy – "naturopathic methods of helping women to regain and maintain healthy breasts".
We are told that,
in April of this year, Bill Bradford and David Stevens have begun to collaborate with each other whereby progress of patients with breast disease being treated by David can be monitored safely using thermal imaging by Bill.
So, a questionable diagnostic technique will be used alongside Chirokinetic Therapy – which is a dubious reinvention of 'muscle testing' – itself a pseudoscientific form of diagnosis and treatment.
Some may have suggested that Dr Burzynski is a quack. It is also possible that he is also just terribly mistaken about his treatments. He could also have hit upon a miraculous cure but for some reason does not want to publish the evidence so that it can be made widely available. But by attending a conference with speakers talking about other questionable practices, he does his reputation no good at all. As I have called for him to do before on this blog, he has a moral obligation to hand over the data from his treatments, to publish, be peer reviewed, and be totally transparent in what he is doing. Anything else is letting down his current and future patients who cannot make a properly informed decision without such disclosure.
What might be interesting here is whether this conference could be classed as promotional for the techniques being talked about. It is not an academic conference – it is open to anyone and appears to be targeting people with cancer to inform them about "measures you can take to help yourself if you have been diagnosed with cancer."
Advertising cancer treatments to the public is illegal under the Cancer Act of 1939. Even the National Motorcycle Museum Conference Centre may fall foul of this as hosting the promotional event may appear to be 'taking part' in the advertisement. Defences are limited to promotions aimed at such groups as registered medical professionals. That would not appear to apply here. It will be interesting to see how Trading Standards interpret what is going on here.
Updates
29th April 2012
It would appear that Dr Burzynski is now too scared to come to the UK to give his talk.
On the website of the Cambridge Institute of Complementary Health we now see the following,
Dr Stanislaw Burzynski has changed his plans and decided to remain in the US for the time being. We are very sorry that, at present, he feels he is unable to come and speak about his excellent work at our convention. Our invitation to him remains open, however, and we hope that circumstances may change and that he may be able to come, after all.

One of the reasons he feels unable to come is so that we won't be exposed to the sort of attacks that he has suffered.

This convention is an opportunity for us to hear about and debate various approaches to helping people who have cancer and other systemic diseases.

What a great shame that there are people out there who seem to be hell bent on preventing open and honest debate, but instead wish to promulgate stories that are untrue and opinions based on ignorance or dark propaganda.
Of course, I invite CICH to point out anything that I have said that is " untrue and opinions based on ignorance or dark propaganda".
Their conference intends to go on. How successful it will be remains to be seen now their 'big draw' has cried off. And it is worth reminding them that they may still have issues with the Cancer Act.
Anyway, good news for parents of children with cancer. Burzynski is brave enough to take their money and houses away, and to threaten bloggers and  17 year olds who call him a fraud. But not brave enough to face his critics in the UK.