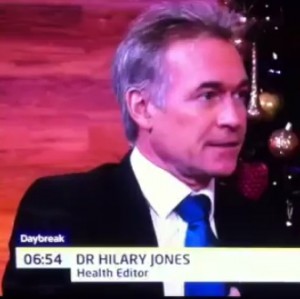 There is a stark and inexplicable difference in how the mainstream media and bloggers have been covering the Texas based cancer clinic of Dr Stanislaw Burzynski.
There has been an explosion of blog posts since the clinic starting threatening bloggers who questioned the claims of the clinic, my own blog included.
Instead of looking at the claims of the clinic and the ethical practices involved in the long running 'trials', the mainstream media have been unable to tackle the issues in any other way than framed through the stories of desperately poorly children who are wanting to attend the clinic and need hundreds of thousands to get there. When framed in this way, the 'human interest' story will always overwhelm any concerns that people may have about this centre.
Bloggers, almost without exception, have focussed their writing on the science and ethics of the clinic – both of which have caused much concern. If patients have been involved, it has been tangential and as part of a discussion as to how Burzynski presents himself. The Observer responded to criticism of its own coverage by damning the bloggers who tackled the way in which the paper had discussed Burzynski, calling them 'sanctimonious and aggressive' and "having a disregard for the facts".
It's a topsy-turvy world.
The paper highlighted how the parents of children with cancer were distressed by much of the online coverage. Indeed this may be true. But the mainstream media is not showing that it is themselves who are putting these vulnerable people into the spotlight where indeed they may be exposed to negative coverage of their "personal choice of treatment". Bloggers, if they want to cover the issue, are in a near impossible position.They cannot cover the serious issues about Burzynski without being made to look like thoughtless and socially inept fools who will make the families of terminally ill children suffer.
For their part, there has not been a single mainstream UK media article, programme or news item that has focussed squarely on how this clinic is almost certainly raising false hope, depriving desperate families of their life savings and misleading the world as to what it is really doing.
Even the Guardian had to frame their critical story of Burzynski through a 17 year old, who is himself seriously ill, who is having his own "struggles with injustice".
This morning delivered a particular low point in this story.
ITV's Daybreak programme brought on a girl with cancer, Chiane Cloete, and her father to talk about how they were raising £130,000 to send the five year old to Burzynski. Dr Hilary Jones, the programmes resident doctor, was there on the sofa to discuss the issues.
The segment started promisingly with one of the presenters saying how Burzynski was "controversial" and had been tried for fraud, and how the treatments 'were not recognised by the US authorities.
Jones was explicitly challenged over the 'question marks' regarding sending someone to this clinic in the US. His response was shocking,
The treatment that Dr Burzynski is offering is very experimental. It is pioneering research, and pioneers in medicine tend to get a rough ride to begin with.
This is a simple distortion. Burzynski cannot be described as a 'pioneer'. He has been treating people in this way for over thirty years. He is using an approach that other investigators have explored and found unsatisfactory. He is also using a ragbag of conventional chemo drugs in a haphazard way. So, whilst, 'to begin with' you might expect some harsh criticism. But after decades of being unable to provide decent results from your 'experiment' you might start to expect quite a lot more than a 'rough ride'.
Jones is playing straight the Burzynski advertising spiel, described so well by oncologist David Gorsky, as a 'cult of personality' where Burzynski is a "brave maverick doctor".
Burzynski is not a maverick. At best, he may be incompetent. Gorsky says of him,
Dr. Burzynski's stock in trade, as far as evidence goes, is anecdotes and case series without control groups subject to major confounders and selection bias, all wrapped in a patina of science-y sounding gobbledygook designed to mimic what real oncologists and real science do. He keeps numerous clinical trials open to allow him to administer his antineoplastons but never seems to be able to progress to phase III trials or to publish his clinical trial in halfway respectable journals. Unfortunately, although Dr. Burzynski is a good mimic and very talented at portraying the "brave maverick doctor," he's not so good at actually doing oncology. As I have shown before, he uses the results of a commercial test that does nothing better that what a lot of other cancer centers do and produces recommendations that are facile and whose applicability to the tumor being tested ranges from the painfully obvious without the test to the highly questionable to come up with cocktails of chemotherapy and targeted therapies without regard to potential interactions. Then, of course, he throws antineoplastons–excuse me, phenylbutyrate–into the mix. The result is a gmish of up to six or seven drugs thrown together without consideration of potential drug interactions, the likelihood of which rises markedly with each new drug added to the cocktail. Worse, Dr. Burzynski tells the press and his patients that he is not giving chemotherapy when, in fact, he gives lots and lots of chemotherapy in a non-evidence-based manner, along with huge doses of antineoplastons, either given as antineoplastons many grams at a time or as phenylbutyrate, which is an HDAC inhibitor and thus chemotherapy.
Jones goes on to explain how one of his friends is currently attending the clinic and is 'very impressed with what goes on there. And we need to keep an open mind. It's unfortunate it costs so much money, but pioneering treatment so often does.'
This again is deeply misleading. Burzynski is charging people huge amounts of money to be included in trials. Remember, trials are the only way he is allowed to deliver his treatments. His trials have been going on for decades. No substantial results have been published. People are not normally charged to take part in trials. Indeed, in many cases, patients are paid to take part. The costs for these trials have also been criticised by patients as being disproportionate for what they receive.
Appearing to endorse the approach and the costs of the clinic is deeply irresponsible in my opinion.
People have been tweeting that I should report Jones to the GMC or that this programme should be reported to Ofcom. I am not sure about that. The main disciplinary hearing I am interested in is when Burzynski faces the Texas Medical Board in the New Year. What I would actually like to see is the mainstream media actually cover Burzynski where he is the subject. Where the story is focussed on the criticisms of the clinic and not on some heart breaking story of a dying child.
At the moment, all the heavy lifting around this story is being left to bloggers. And for their efforts, they have been threatened by Burzynski's hired gangsters. Rhys Morgan, 17, had pictures of his house sent to him. I was told to "Be smart and considerate for your family and new child, and shut the article down..Immediately".
It's not as if the public only want to hear about heroic children. I have had nearly a quarter of a million page views in the past month regarding these issues. It would not just be ethically right to cover Burzynski properly, but it might also be a sound economic decision.
Not that it should be, of course, But it makes it even stranger as to why the media are incapable of doing anything other than promoting this dubious wicked nonsense.