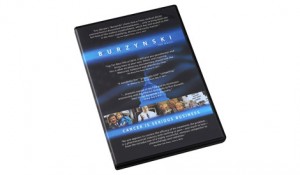 Dr Stanislaw Burzynski has some problems. His forthcoming hearing with the Texas Medical Board has been widely publicised.  It would now appear that he has more immediate concerns.
According to the Courthouse News Service, an elderly cancer patient is suing Burzynski for allegedly "bilking her of nearly $100,000".
The charges are horrific and may well finish off Burzynski. Amongst those reported are that the clinic pursuaded Lola Quinlan to embark on Burzynski's 'proprietary' treatments in lieu of mainstream treatments. He failed to disclose that these treatments were part of a trial. He also "provided false and misleading information about 'gene therapy' which allegedly lacked the negative side effects associated with traditional cancer treatments".
The patient also claims she was coerced into overpaying for medicine by being told she could not take her prescriptions to another pharmacy, but only to the Southern Family Pharmacy. Burzynski failed to inform her that he also owned this pharmacy which sold the drugs at "at a highly overinflated prices".
After being told that the treatments were side-effects free, Quinlan suffered "weakness, infections, vomiting, fatigue, mouth sores, dizziness, affected taste buds, joint pain and skin sores."
If these accusations are proven in court, then it will be very serious for Dr Burzynski and his clinic. It would be difficult to see how the Texas Medical Board would allow him to continue.
But Burzynski has many supporters. Here in the UK, we have seen the Observer uncritically promote him and their reader's editor Stephen Pritchard got angry at bloggers for suggesting there was something wrong. We saw TV doctor Hilary Jones tell us on the breakfast show sofas that Burzynski was a 'pioneer' and that 'and pioneers in medicine tend to get a rough ride to begin with'. Such as charges of defrauding old ladies with cancer.
We have seen newspapers continuously churing out the trope of a dying child requiring hundreds of thousands of pounds to go to Texas as the NHS was too mean to pay. The first mainstream paper to actually talk about Burzynski without framing him as a hero treating dying children was only yesterday in the London Evening Standard in Dr Christian Jessen's column.
We have had many celebrities raising funds for Burzynski, such Peter Kay and Badly Drawn Boy. None have seen fit to properly acknowledge the issues. We are seeing the Documentary Channel in the US giving Burzynski an award for a documentary made by conspiracy theorist film makers. We see New Internationist in Australia selling his commercial video online as it fits in with their preconceived ideas of how big and nasty authorities are. When challenged they said, "the film was more about the power of the FDA as a lobby group for big business."
All these things are used to enrich Burzynski. It is only the action of bloggers that have brought the concerns about this man to a wider audience.
But he has many supporters. No doubt they will be accommodating this trial into their conspiracy fantasies. This is part of the underhand persecution of this heroic man. Many of his patients have invested their last hopes in his treatments. I cannot imagine what it feels like for them.
And for one little girl, who was recently sat alongside Dr Jones on the TV sofas, she is starting this week an extremely agressive form of chemotherapy, Thiotepa, which can have very unpleasant life threatening side effects. According to her father's blog, this will not save her life, but may buy her enough time to be able to fly to Texas to begin Burzynski's treatment.
I am not afraid of saying that I wept when I read that blog.