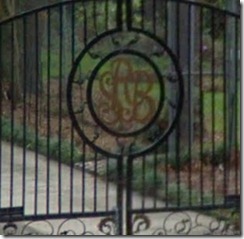 Dr Stanislaw R. Burzynski presents himself as a lone maverick doctor, struggling against the vested interests and great wealth of the medical profession. He claims to have found a safe and effective form of cancer treatment that can save children with the deadliest forms of cancer. But he claims the medical authorities and "Cancer Industry" do not want you to know this and will try anything to shut him down. They have their millions to protect.
Burzynski came to America from Poland "with twenty dollars in his pocket, a theory in his head, and an indefatigable attitude that shown in his smile." He had an idea, that a chemical extracted from urine, could cure cancer. From that humble beginning, he has fought the authorities to build the clinic and laboratories needed to give life to children where all others are happy to see them die rather than lose their profits.
And so, when parents of desperately ill children from around the world hear about the Burzynski Clinic, they will have to find the money themselves. The UK's NHS will not fund it, nor will health insurers. But his experimental protocols are not cheap and the many months of treatment will require hundreds of thousands of dollars. The only way for most parents to be able to afford to clutch at this straw is through massive fund raising appeals and the kind hearts of celebrities who help out. Newspapers and TV leap on the story of the beautiful and dying children being helped by well known faces such as Peter Kay, Radiohead, Badly Drawn Boy and Cheryl Cole.
In order to struggle on with his pioneering work, he asks you to donate and send him personal cheques.
There is, of course, another side.
Burzynski's critics argue that in the 30 years he has been researching his antineoplaston therapies, he has failed to publish any convincing data. He has been running so-called trials for decades and yet there are no peer-reviewed articles that would allow others to objectively assess his results. He relies on testimonials and advertising to appeal directly to patients whereas such cases should normally be referred.
Stanislaw Burzynski has also been accused of massively overcharging his clients for their treatment, for not disclosing his ownership relationship with a pharmacy that sells his products, and treating patients 'like cash machines'. His financial management of his Research Institute has been described as rendering the investment" "worthless" as cash is written off and in so doing so, 'shafting his investors'.
He is currently under investigation by the Texas Medical Board for "failure to practice medicine in an acceptable professional manner", negligence, lack of professional diligence, failure to disclose to patients the nature of their treatments, failure to obtain informed consent, providing medically unnecessary services to a patient and behaving in "unprofessional or dishonorable conduct that is likely to deceive or defraud the public or injure the public".
His treatments, far from being an alternative to chemotherapy are just a mish-mash of conventional chemo given in highly unconventional ways and orphaned drugs with no good evidence behind them. He also sells a bizarre range of anti-aging creams and vitamin food supplements.
And when Burzynski is criticised he hires goons to try to shut people up.
In the context of this gulf between the two views of Dr Stanislaw Burzynski, last night I tweeted a couple of Google Earth images of where Dr Burzynski lives. This was bound to be controversial and, no doubt, this post will attract some criticism. Indeed, what I am about to do is conduct an ad hominem argument. But I shall explore this later.
So, here are the pictures.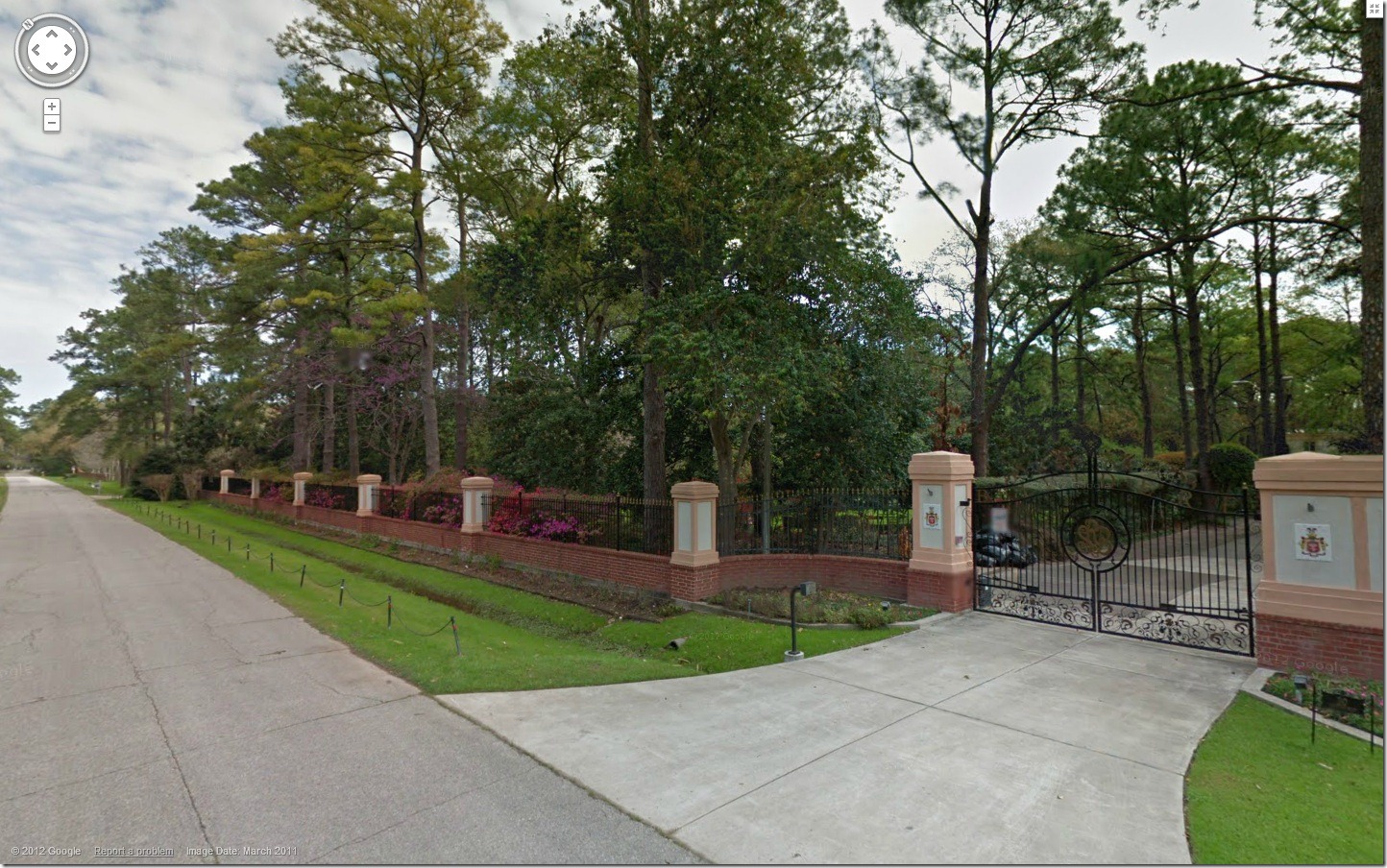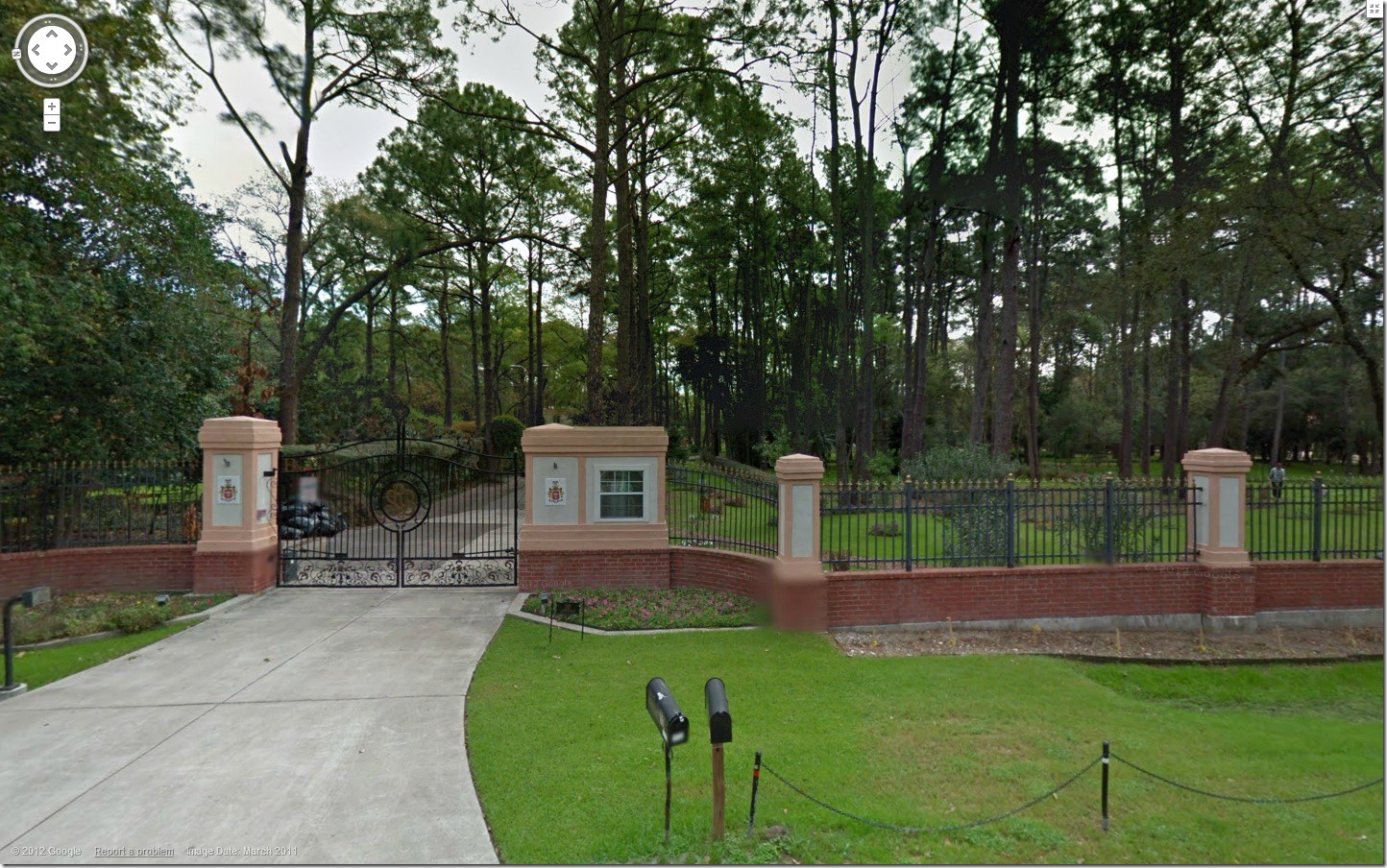 Dr Burzynski is obviously not financially struggling. This is a 10 acre, 15 thousand square foot, $6 million dollar residence with 15 bathrooms, saunas and swimming pools.
No matter which version of the truth you wish to believe, I think it is worth understanding that having come to America with $20, Dr Burzynski has done very well for himself with his 30-year-old, unproven, urine-derived cancer therapy, and that the fund-raising efforts being conducted by all those celebrities and media outlets are, at least in part, going to help pay for someone to polish those foot-high gold initials on Dr Burzynski's gate next to the guard house to his residence.
Of course, I immediately saw some criticism for posting what might be seen as private and personal information and for me being hypocritical.
Indeed, most of the time I am very critical of people who use ad hominem attacks. That is, when the argument resort to attacking the personal characteristics of a person rather than the science and evidence. It is a common tactic amongst homeopaths and other quacks to respond to criticisms of the science with accusation that the critic is a shill, for example. However, when the question is about the personal characteristics, morals and motives of an individual then discussing the individual is not a fallacy. Understanding that Burzynski is a very wealthy man is an important factor in understanding what is going on since he is directly accused of overcharging and financially exploiting the desperation of families hit with cancer.
Burzynski charges his patients to take part in his own clinical trials. He is only allowed to treat patients with antineoplastons from within a trial. And unlike participants in other medical trials, Burzynski charges them a huge amount of money – hundreds of thousands. Thus, if Burzynksi's treatments are found to work, then the financial risk of that investigation is being taken by his patients – people with cancer. If the trials are not positive, then Burzynski will still have gained financially and his patients will have lost both their lives and their money. It would look as if, he is not taking any risk at all in these trials. That is a unique position to be in. His patients are carrying all the risks associated with his research. And it is worth noting again, that when people sign up to trials, they expect their participation to benefit humanity – and that can only be done by publication of results. Thus, a failure to publish is a moral outrage.
His current and future patients should understand these issues and come to their own conclusions.
It has also been suggested that posting such pictures is somehow 'intimidatory'.
Indeed, when 17 year old blogger Rhys Morgan first posted about Burzynski last year, the hired gangster, Marc Stephens told Rhys to take down his blog posts and sent him pictures of his house. Am I doing the same thing?
Context is everything. Stephens sent pictures to Rhys as a threatening manoeuvre. I am not threatening Burzynski. I am not sending him the message, "I know where you live". I am providing evidence of the vast amount of money accumulated through the treatment of people with cancer and to show that this is not the story of the wealth of vested interests against a lone struggling researcher. I am not prone to do such things – but I think we are dealing with quite an exceptional case where Burzynski himself has created the framework of the argument about how he is being attacked by vested interests worth millions.
Indeed, even if Burzynski's cures could be shown to be effective, such accumulation of wealth would have to raise eyebrows. Why is Burzynski not doing everything in his power to ensure that doctor's world wide are using his approach? Why is he not getting help from other doctors and laboratories to gain the benefits of scale in producing his treatments. Why is he keeping his data, results and methods all to himself?
I think there are only a few credible answers to these questions and I don't think they need spelling out.