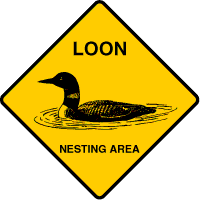 The latest quackometer functionality is now being tested on the quackometer web site. Throughout the day, the little black duck will be reading the news for you and creating alerts if quackery is found. Hoards of quackbusters around the world will be alerted to potential quackery in the newsapers before it starts hitting peoples' doormats. Together we can expose the worst offending news sources.
Daily lists of quack stories will be available on this site.
As you are well aware, many so-called serious newspapers regularly publish quack health stories with little or no critical appraisal of their validity. Stories in newspapers are one important area where quacks can seek validation and advertising without too much trouble. The Quackometer intends to expose this laziness as as the ink is drying on the papers.
The beta version will only publish UK and (soon) Ireland news stories (details below). When fully tested and complete, expect to see US and Canada and also Australia and New Zealand versions.
I need your help! If you live somewhere where there is a newspaper that ought to know better and regularly publishes quackery, then let me know and I will try to include it in the daily scans. Some sites are hard – dued to registration and subscription problems – but I will try my best.
Expect to see RSS feeds and email alerts in the near future. Expect also to see league tables and name-and-shame charts too. Science editors beware!
Happy Quackbusting!
Le Canard Noir.
PS Newspapers being scanned so far:
The Times
The Daily Mail
The Telegraph
The Guardian
BBC Online
Plus the following, but not yet viewable!
New York Times
USA Today
MSNBC