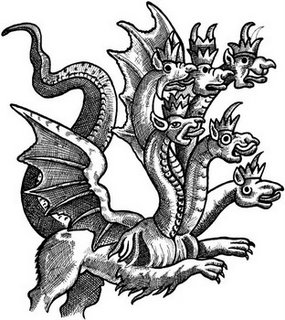 There are many laws in the UK that ought to make trading in quackery difficult. In practice though, the laws are often skirted around or side-stepped by careful wording of claims and marketing tactics. Those of us who prefer to pop off a complaint to Trading Standards rather than watch Eastenders find it quite a frustrating business.
One of the main problems in the UK is that there is no joined up approach to dealing with the type of fraud and issues posed by quackery. If a claim is made in print media then you can complain to the Advertising Standards Authority. But if it is on the web then you may have a little more difficulty. Trading Standards operate within local councils are are primarily set up to deal with dodgy builders and fly-by-night tour operators. The web crosses these boundaries and finding a trading address may be hard. If you are worried about multi-national operations then you really have problems. Respectable companies like Google or e-Bay flout anti-quackery laws in the UK with impunity.
Take Bionetics: a company run from Camberley in Surrey. The company sells a hair testing process and claims to be able to diagnose and treat the underlying causes of many illnesses from a few strands of hair. We have seen Patrick Holford, with his Food for the Brain 'charity', make similar claims, but Bionetics take it one stage further into deep quack land by claiming they are measuring the 'energies' in the hair follicles and can measure 'toxins', pathogens, food allergies, and nutritional needs. It is the same scam as Hair Mineral Analysis but 'new-aged' up a bit with talk of applied kiniesiology and that old black box of nonsense, radionics.
The American Medical Association condemn similar practices as just a fraudulent way of selling mineral supplements. And so we see Bionetics offering a load of food supplements to correct your imbalances with some magic herbal and homeopathy pills. Customers using the service get doubly fleeced: first, on the test fee (£48-£78); and then on the subsequent course of useless pills you are supposed to take. If you are unfortunate enough to be 'diagnosed' with a food intolerance or allergy then you may be advised to take unnecessary and potentially harmful dietary changes.
Last year, someone complained to the ASA about Bionetics and they were found to be making untruthful and unsubstantiated claims,
The ASA noted the positive customer testimonials and the training undertaken by the supervising practitioner. Nevertheless, we considered that, without robust clinical evidence to support them, the claims that Bionetics methods of hair testing could "establish whether or not your body has become intolerant to 123 of the most common problem foods and ingredients" and "report on … accumulations of toxins, problem pathogens and nutritional deficiencies" were not justified. We concluded that testimonials alone were not sufficient to substantiate the efficacy of the testing methods and told Bionetics to consult the CAP Copy Advice team before advertising the test again.
Well, that told them. The action that had to be taken by Bionetics was that 'the ad should not be repeated in its current form.' Whilst this is obviously the right finding, the decision makes essentially no difference to what Bionetics can do with their business. They can still advertise in print, but just have to be little more careful with their wording in the future, and of course the ruling makes no difference to what they can claim online. In short, Bionetics are free to carry on trading with a untruthful and unsubstantiated business that sells gobbledygook and nonsense to the public.
If you want an idea of the nonsense that Bionetics are peddling then their 'science' page is a good start,
The birth of Newtonian physics heralded a change in conventional medical thinking. Newton's laws related only to physical matter, and ignored the "energy" factor. Opinion of the day backed Newton's theories and modern medicine as we know it was born.

Therapies that could not easily be explained by reference to Newton became portrayed as quackery.
…
First, is the now generally held view that the cause of many of today's most common medical problems can not be explained by conventional Newtonian theories.
So, Newton had nothing to say about energy? That will be news to physicists. And medical therapies that do not use F=ma are quackery? Utter gobbledygook.
And, the best bit,
First fact – scientists have now proved that the basic component of the universe is energy, and not physical matter. Quantum physics has replaced the Newtonian belief that the smallest building blocks of all matter are physical objects – protons and neutrons, and proved that spinning energy vortices are actually at the source. Everything is based on energy.

Second fact – scientists have proved that collections of atoms (molecules) all radiate their own energy patterns or vibrations. Everything, living or not, including our bodies and everything in them, radiates a unique energy pattern.

Third fact – scientists have proved that the body constantly communicates both internally and with the outside world through the interaction of these energy patterns. Experiments have shown that protein receptors on the cell membrane pass signals to the nucleus (DNA) when stimulated by external energy signals.
I wonder who wrote all of that? Its only intention can be to bamboozle since it is just comic book physics, innacurate and unrelated to anything medical whatsoever.
Since trading in nutritional supplements, homeopathy and herbal remedies is legal, the problem with this site revolves around the claims made regarding their diagnostic techniques and their ability to tell you which of these 'remedies' you 'need'. (Answer: none). Most trading standards officers find this whole area totally alien to them. They are much more likely to be clued up on the ins and outs of extended warranty or the return of faulty goods. A ripped off pensioner with a badly tarmaced drive is an obvious injustice. Quackery is a more insidious form of harm and more difficult to pin down.
If someone was to pay me to police the quacks of the world (where are you Big Pharma and World Government when I need you?) I would set up a Minority Report style control room and I would wear a techno-glove to move quackometer screens around my transparent display wall. I would mash up my quackometer scan results with Google Earth and direct black helicopters full of elite troops into the homes of quacks, arrest them and force them to work as orderlies in the laundry rooms of large hospitals for the rest of their natural lives. Mwa ha ha ha.
In the meantime, we must rely on Consumer Direct.
.