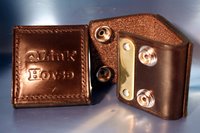 Mrs Canard Noir has been looking after a friend's horse for the last few weeks while the owners were on holiday. So, I too have been up at the yard pretending to help out, whilst actually being a bit scared by the big buggers.
Not actually riding, and preferring mine with frites, I had a little time to ponder what was going on around me. One thing I noticed was that owners were mixing up food and adding in this powder. What was that? Turns out it was a magnesium and herb food supplement that is supposed to calm stressed horses. Good grief! I had stumbled into a horse nutritionist's lair.
Called Magic Magnesium Calmer, this supplement is,
important for the maintenance of healthy, relaxed muscle tissue, combined with herbs known to help stress and tension. Designed to be given on a daily basis to tense, highly-strung horses.
Looking at the web site of the manufacturer, NAF, it is impossible to tell this site apart from any human quack nutritionist selling food supplements -the same sort of claims about the need for supplementing diet, talk of research without sound references and talk of 'naturalness'. Now, horses may well be calmed by a mix of magnesium, hops and passion flower, but I would be deeply suspicious of this claim and I would really like to see some good evidence. My guess is that this is just one more way horse owners are burning money.
Talking around, I hear that one of the visitors to the yard can perform Reiki on horses. Now, we are without doubt into 'mad as a box of frogs' territory. It got me thinking. Owning a horse requires a huge amount of spare cash if you are in full time work, or a lot of spare cash and a lot of spare time if you want to look after the beast yourself. Having that spare cash probably is a good indicator that you have even more spare cash. You are probably also constantly beset with health concerns about the 'investment' you call 'Rosie'. And that is what quacks like: health concerns and spare cash. You could then predict that horse ownership should be saturated with quackery. So, I did a quick ten minute web review:
Reiki
Alison Hastie offers to 'channel the Reiki energy' for horses. We find from her site that this technique has been proven by NASA. Apparently, Alison can also dowse a horses' chakras.
Homeopathy
This looks quite widespread. Apparently, according to the Alternative Horse Society, you have to treat the whole horse and not just their symptoms. The British Association of Homeopathic Veterinary Surgeons has no trouble with its conscience when treating sick animals with magic pixie pills.
Magnetic Therapy
You can pick up magic healing magnets in many tack shops. The same old fruit loops, Bioflow, are in on the act with making a range of horse products.
Bach Flower Remedies
Now for nags too. Identify your horses emotion and pick the right label on the tiny bottle of cheap brandy. Keep a bottle of Rescue Remedy in your horse first aid kit.
Bioresonance
An electronic box to restore homeopathic energy balances to your animal's vital force, or something.
Aromatherapy
Andy Barson tells us about using essential oils on horses. If you don't have a horse, find a friend's and practice on theirs.
and finally,
The Equine QLink
Those unrelenting scammers at qlink produce a lovely leather and brass fastening version to attach to your horse. Apparently, it improves its golf game no end.
And according to one owner at the yard, if the horse is too difficult/old/ill/expensive then the 'alternative' approach of 'lead therapy' is the route to go. This is an option not yet available on the NHS for humans.
After ten minutes work it looks as if horse ownership and quackery could form a whole blog in its own right. There is something particularly disturbing about animal quackery. Undoubtedly placebo and delusional forces are at work, but it is the owners getting the benefits of their own sloppy and wishful thinking. Somehow it feels especially disturbing to think about vets that dabble in homeopathy. Perhaps it is wrong to think so, but because the horse has no chance of reasoning its way out of being fooled and conned that the crime appears even worse. The horse is not complicit in its own suffering or loss. What does this say about our attitude to human quackery?