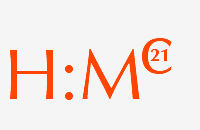 Some of you around here may have noticed that homeopaths are feeling a little threatened at the moment. Some have responded to the perceived threats with rather impolite and aggressive behaviour. Others are setting up new campaigns.
A new web site has appeared in the last few days called Homeopathy: Medicine of the 21st Century. (I won't link to it, they do not need the Google points, but you can find it here: www.hmc21.org). Now, leaving aside the obvious mistake that they have put a 21 in their name rather than an 18, their rational for setting up the site is as follows:
H:MC21 was set up in September 2007 to inform the public about homeopathy and its relation to orthodox medicine. It will do this through research, publication and campaigning. Our first project is to counter the wave of negative publicity by collecting signatures to the following declaration.
When you go to the declaration, you are presented with the following form to describe your homeopathic experience:

For me, nothing sums up homeopathic thinking more than this. It is the blind refusal to accept anything other than that homeopathy can be a positive experience. There is no acknowledgment that homeopathy needs to have boundaries and can pose dangers, if not practiced within its limited scope. Those of us who criticise homeopathy fully acknowledge that people can have positive experiences with it: the placebo can work wonders on some minor, self-limiting conditions, and a nice hour long chat with a 'caring' person is a wonderful thing. That is not our complaint.
Our complaint is that homeopaths appear to lack any insight into what they are doing. There is almost no critical self-appraisal of their own work. There is widespread denigration of 'allopathic' real medicine and you set yourselves up as an alternative panacea without the slightest shred of reliable evidence for this, and very good reasons to think that homeopathic theory is utter nonsense. In that climate, harm will be done. People may shun effective treatments and homeopaths may attempt to manage dangerous conditions on their own. The BBC/Sense about Science report into homeopathic advice on malaria prevention was a scandal that should have galvanised the homeopathic community into action. The silence was deafening. And it gets worse, with conferences being held on the management of AIDS with homeopathy which give platforms to people who really ought to be subjected to heavy criticism because people will unnecessarily suffer and even die.
The worldwide criticism of homeopathy will not stop because homeopaths cover their ears, or worse, reach for their lawyers. It will stop when someone within the homeopathic community has the courage and leadership to tackle these issues head on. I believe that there is possibly a useful role for a homeopathic community to offer a genuine and responsible complementary therapy in the 21st Century.
But, where is that responsible and courageous leadership going to come from? Can anyone see where?