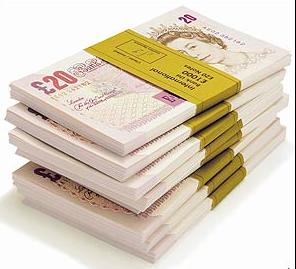 Edzard Ernst and Simon Singh have issued a
challenge to homeopaths
: show the world your evidence that homeopathy is effective for any single condition. After recently publishing a book on the merits of various alternative medicines, there has been a near universally negative response from alternative medicine practitioners, particularly the homeopaths, who would prefer to try to smear the Professor than engage in argument.
The most common claim from homeopaths is that they have all the evidence they need that homeopathy works and that Ernst and Singh are not trained enough, too biased or have not done their research.
It looks like the two are now putting their money where there mouth is and asking homeopaths to show that their assessment of homeopathy is wrong.
Their challenge is as follows:
We challenge homeopaths to demonstrate that homeopathy is effective by showing that the Cochrane Collaboration has published a review that is strongly and conclusively positive about high dilution homeopathic remedies for any human condition.

Or, we challenge homeopaths to have such a review published within 12 months of the first publication of extracts from "Trick or Treatment?" (8 April, 2009).

The Prize will be £10,000 – it will be paid by Ernst and Singh out of their own pockets to the first person or persons to present such evidence.
Despite the challenge only being a day or two old since the Daily Mail broke the story, the excuses for ignoring the challenge are already being discussed on homeopathic sites and message boards. Of course, James Randi has for many years offered a much bigger prize to anyone who can demonstrate real homeopathic effects. This challenge it rather different. It is directly asking homeopaths to show that Ernst's research is incomplete or wrong and that his summary of this research with Simon Singh is incomplete, cherry picked or misleading. Put up or shut up.
What we can expect now from homeopaths, based on recent form, is a whole range of bluster, insults and excuses. I would like to try to tackle some of the excuses homeopaths will use to ignore this challenge based on their responses to both Randi's challenge and the new Ernst and Singh challenge.
1. Homeopathy has been used successfully for 200 years. We have no need to prove anything.
Has it? The evidence for this is very weak, based mainly on anecdotal evidence. There is anecdotal evidence that bloodletting and voodoo dolls work too. A modern society with a publicly funded healthcare system should expect a little more.
2. Trials have show that it works for animals and babies who cannot experience the placebo effect?
Have they? Where are the high quality trials on animals and babies that show this? There are many poor quality trials that do not blind practitioners and animal owners and so reporting biases can easily creep in. The placebo effect is not the only way you can be fooled into thinking a treatment works.
3. Conventional trials are not suitable for the 'individualised' approach of homeopathy.
That is not true. Many individualised trials have been conducted, e,g, see Linde 1998.
4. Critics cherry pick negative trials and ignore positive ones.
Well that is what this trial is about. If you can show this to be true, then the prize is yours. Critics do not 'ignore' positive trials, they ignore poor quality trials – which just happen to be positive more often than not. Poor quality trials provide highly unreliable evidence.
5. 'What is needed is more investment in homeopathy research, not facile enticements by scientists who should know better.' (Robert Mathie, of the BHA)
There have been over 200 trials of homeopathy to date. The results are not good as Ernst and Singh show. What would you expect more research to show?
6. Homeopaths do not have the money to conduct trials.
An hour browsing Cochrane could prove Ernst wrong. Failing that, any of the academic homeopaths out there could do their own literature review and publish it. The challenge does not ask you to conduct vast, expensive trials – just show how the current evidence supports homeopathy.

7. Yes but, homeopaths do not have the money to conduct good trials.
But many trials have been done. In most cases, simple changes could have vastly improved their quality. And lots of homeopathic money is out there. Boiron is a half a billion dollar company. It spends 18.5 times as much on advertising as it does on research. (Pharmaceutical companies, on average, have a 2 to 1 ratio). Boiron's absolute research budget is near non existent. Budget is not the factor – it is the will to do good tests that is lacking.
As a side note, my own challenge would only cost around £50 and after six months, all I have had is excuses.
8. Why the Cochrane review? Aren't they biased towards pharmaceuticals?
The Cochrane Collaboration is completely independent of any pharmaceutical company and forbids contributors from accepting payments. Its reputation rests on its integrity and high standards. Cochrane does publish reviews of homeopathy, e.g. asthma.
9. This is a fraud / stunt / Ernst will never pay out.
The easiest way to prove this is true is to claim the prize and make it public. If your claim matches the simple conditions then homeopathy wins. If Ernst and Singh fail to pay then you will be vindicated and their reputations diminished.
10. Ernst should be promoting homeopathy, not knocking it.
Ernst is a Professor of Complementary Medicine and is paid to critically appraise the evidence for homeopathy and other practices. He is not paid to uncritically promote such things.
11. "The real problem here is Ernst's and Singh's attempt to use a tool of conventional medicine to study alternative medicine." (Lynne McTaggart)
Meta analyses and randomised and double blind trials are not tools of 'conventional medicine'. These are general experimental and statistical techniques that make no assumptions about what they are applied too. Indeed, the medical profession fought for many years against the imposition of such techniques on their authority. Homeopaths still do so.
12. Most trials of homeopathy show a positive result.

You are doing your own mini meta analysis here. But your technique (counting positive trials) ignores the negative trials and fails to weight each trial according to its quality. When you do this, you see that poor quality trials tend to come out in favour and high quality trials do not – exactly what we would expect if homeopathy were a placebo therapy. If you can show that high quality trials consistently show positive and strong effects for homeopathy then you bag the money.
13. £10,000 is not a persuasive amount for me to bother.
I am glad you do not think so. Homeopathy must be very lucrative. An hour's work could win the prize.
14. "We have nothing to prove…" (Steve Scrutton of the Alliance of Registered Homeopaths)
And yet you feel it is OK to provide a health care role to people who may be very ill and you are prepared to offer advice to people who may face serious health risks. Frankly, attitudes like that make we want the government to ban unlicensed medical practitioners and I am not one for heavy handed legislation.
15. "…especially to people with closed minds" (Steve Scrutton of the Alliance of Registered Homeopaths)
I am not sure what is closed minded about asking people for evidence. Real close mindedness is displayed by homeopaths who cannot contemplate being wrong.
I will add more as they come forth…