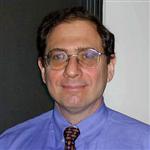 Jerry Addler has published his New Year's resolution in Newsweek,
I will not report on any amazing new treatments for anything, unless they were tested in large, randomized, placebo-controlled, double-blind clinical trials published in high-quality peer-reviewed medical journals. If that means not telling NEWSWEEK's readers about, say, a new magnetized-water cure for osteoporosis, cancer and autism—well, there are infomercials to fill that gap. The risk that I might overlook the next Steve McQueen.
Now if only all journalists kept on smoking and drinking and took up this resolution instead of a futile gesture to cut down on vices, then we may all be a little healthier.
Addler was converted by a new book (not yet in the UK) by R. Barker Bausell, a biostatistician at the
University of Maryland
, called
Snake Oil Science
: The Truth about Complementary and Alternative Medicine.
(Oxford University Press Inc, USA).
He wrote the book to,
educate journalists and the public that "just because someone with a Ph.D. or M.D. performs a clinical trial doesn't mean that [it] possesses any credibility whatsoever … The vast majority are worse than worthless."
The problem, he says is that,
researchers, even those without a direct financial stake in the outcome of a trial, often have a psychological investment in what they're testing. Their papers get published because the editors of journals in fields like homeopathy start from the premise that the whole thing isn't a preposterous hoax, as Bausell and most mainstream doctors believe. If someone really does cure cancer—whether a drug company researcher or a Tibetan herbalist—The New England Journal of Medicine or The Journal of the American Medical Association will be happy to publish the news.
This is good news. I wish all UK Health journalists would put this new book at the top of their reading list for 2008. We just are sick to death of seeing press releases on research being presented as the next big break through. We are fed up with unreferenced news stories. And most of all, we are fed up with uncritical reporting of fashionable health nonsense just becuse its fits in with a journalists preconceived ideas about what ought to be true about the world.
PS – Note how the homeopaths have started a fightback against this article in the
comments
section of Addler's post. Ha Ha Ha.