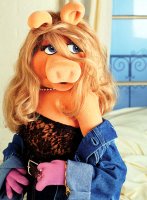 In his Guardian article, Ben Goldacre wrote about how homeopaths respond to criticism:
With alternative therapists, when you point out a problem with the evidence, people don't engage with you about it, or read and reference your work. They get into a huff. They refuse to answer calls or email queries. They wave their hands and mutter sciencey words such as "quantum" and "nano". They accuse you of being a paid plant from some big pharma conspiracy. They threaten to sue you. They shout, "What about thalidomide, science boy?", they cry, they call you names, they hold lectures at their trade fairs about how you are a dangerous doctor, they contact and harass your employer, they try to dig up dirt from your personal life, or they actually threaten you with violence (this has all happened to me, and I'm compiling a great collection of stories for a nice documentary, so do keep it coming).
The homeopaths have responded to this article in a number of ways. But today we
learned
that Ben can add another tantrum type to his list: complaining to the Press Complaints Commission. When I read this, I spat out my cornflakes with laughter. Apparently, two homeopaths have complained to to the PCC. Muppets. Or as Ben put it at the end of his article,
But when they're suing people instead of arguing with them, telling people not to take their medical treatments, killing patients, running conferences on HIV fantasies, undermining the public's understanding of evidence and, crucially, showing absolutely no sign of ever being able to engage in a sensible conversation about the perfectly simple ethical and cultural problems that their practice faces, I think: these people are just morons.
The irony is suffocating.
But what is even more moronic, is the grounds for their complaint. Apparently,
"Goldacre seems to think that homeopathic remedies are prepared by diluting substances. He omits the critical component of shaking ('succussion') between serial dilutions without which they would, indeed, be merely water rather than potentised substances."
Of course Goldacre thinks this. There is not a shred of evidence, that can withstand more than a second's scrutiny, that would suggest that so-called succussed water is any different from 'mere' water. The person who can show there is a difference will be the next Nobel Prize winner.
This is at the heart of my
$100 Homeopathic Challenge
. If a homeopath can tell what a succussed homeopathic remedy is when the label is removed, then they win. Full Stop. The test can be done cheaply and in a few weeks. Does any homeopath want to put down their pen, stop writing to the Press Complaints Commission, and demonstrate the difference?
These homeopaths are not the only ones making fools of themselves. We also
hear
from, Jayne Thomas, Vice-chair of the
Society of Homeopaths
(pictured), complaining about Chief Scientific Adviser, David King and his criticism of the health service and the Medicines and Healthcare Products Regulatory Agency supporting
homeopathy
. Jayne trots out the same old nonsense about patient choice, no side-effects, the failure of doctors, high training for homeopaths and a strict code of ethics. But what is really moronic is how the
Bristol Homeopathic Hospital
Customer Satisfaction Survey is trotted out as evidence of efficacy. This must have been explained to SoH a hundred times: it was uncontrolled and had poor methodology – no conclusions on efficacy can be drawn. And yet, Jayne Thomas keeps on repeating the tired old story.
And finally, and rather innexplicably, Jeanette Winterson forces the Guardian to issue a correction. But what the correction is, I cannot see. They write,
A comment piece critical of homeopathy, A kind of magic? (page 4, G2, November 16), responded in part to an earlier article by Jeanette Winterson with the headline In defence of homeopathy (page 15, G2, November 13) and referred to her view that there is a role for homeopathy in the treatment of HIV in Africa. Jeanette Winterson has asked us to make clear, in case there is any doubt, that she does not believe that homeopathy can replace anti-retroviral drugs (ARVs) and she does not support homeopaths who make claims that may deter those with HIV from taking ARVs.
Now, I never got the impression from her
artcile
that she thought anything else. However, I did think she was being naive to assume that homeopaths could be trusted to behave in complementary ways. Homeopaths define themselves against real medicine – they call doctors 'allopaths' and use this term in derogatory ways. A few minutes perusing homeopathy web forums will convince you of this. As the
Society of Homeopaths
say on their home page – "Homeopathy is a complete system of medicine, suitable for everyone.". No need for a real doctor then. You will find
no discussion
of how homeopathy should be used in a complementary manner on their "What is Homeopathy?" page.
It does look like Winterson has been putting some pressure on the Guardian to print this 'clarrification' as she does not want to be associated with AIDS-denialists or other murderous notions. But for me, what is not on, is that the Guardian has not published a letter from Edwin Cameron, Supreme Court of Appeal of South Africa, after
he felt Jeannette Winterson had misrepresented him
in her article.