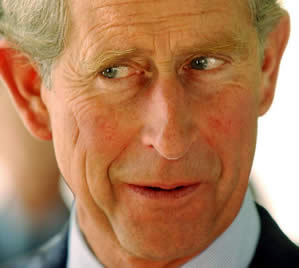 Quackery in the UK has friends in the highest places. Despite constitutional restrictions on the monarch's role in politics, our heir to the throne, Prince Charles, has decided to meddle most wholeheartedly in how public healthcare is provided.
The main channel for this interference is the Prince's Foundation for Integrated Health. This organisation claims not to promote alternative medicine, but instead to "offer healthcare which makes use of all appropriate therapeutic approaches, healthcare professionals and disciplines."
Strip away the rhetoric and what is revealed is the uncritical promotion of the public funding of quackery, fraudulent treatments and pseudoscience. 'Integrated health' is an idea borrowed from the American rebranding of alternative medicine. Rather than marketing quackery as 'alternative', it became 'complementary' and then 'integrative'. Quite how it is possible to integrate science with nonsense, reason with irrationality and thought with ignorance is never made clear.
Professor David Colquhoun has been recently exploring the rise of 'integrative medicine' in the USA. He says,
Remember that the terms 'integrative' and 'complementary' are euphemisms coined by quacks to make their wares sound more respectable, There is no point integrating treatments that don't work with treatments that do work.
His blog entry charts the penetration of quackery into medical schools. Being America, money is the major motivational factor involved here and we are shown where the money to corrupt is coming from. One of these sources is the Bravewell Collaborative, a 'charity' run by the wife of the billionaire boss of Morgan Stanley. Bravewell conducts 'initiatives' to change the way physicians are educated. They want to ensure that American doctors are taught baloney treatments such as homeopathy and herbalism. Research is not the major focus – rather cash 'Leadership Awards' are made to those academics and doctors who 'champion' quackery in previously prestigious medical schools, such as Yale.
And so it is rather disturbing to see that Prince Charles has signed an agreement to "establish a partnership with the Bravewell Collaborative focused on improving the health of the public in both countries by advancing the use of integrated health."
We are beginning to see what this means. Already, the Prince's Foundation are offering all-expenses-paid 'Fellowships' to GPs and academics to become promoters of quackery within the NHS.
What we will not see is this money being used to understand if any alternative medicine actually works and to conduct research into the impact of quackery on the public health. Only one department in a medical school in the UK appears to undertaking proper academic research into this area under the Professorship of Edzard Ernst at Exeter University. Despite the fevered imaginations of homeopaths, this department is not awash with the dirty money of pharmaceutical companies and no doubt would benefit greatly from the committed income of philanthropic billionaires. But Prince Charles is no fan of Ernst as he has been rather effective at establishing a sound evidence base into the effectiveness of various alternative therapies – and that evidence base is not good news for quacks.
What Prince Charles and his mindless followers feel unable to grasp is the difference between the critical appraisal of alternative medicine and the unquestioning promotion of organisations like Bravewell. Ernst is an academic and has a 'love of truth' that our Prince feels so ready to abuse. Uncritical promotion will not serve patients well. It corrupts the notions of patient choice, informed consent and medical ethics. If Charles genuinely cares about the health of the nation he will one day reign, his ignorant fairy tale fantasies of magical cures need to be abandoned in favour of proper intellectual enquiry. At the very least, he could stop meddling in the politics of healthcare and simply shut up.