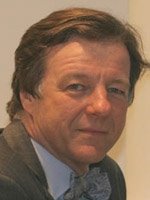 In today's Pulse, the magazine for GPs, a spat between Dr Michael Dixon and critics of alternative medicine has been reported. Dr Dixon, chairman of the NHS Alliance, was accused of breaking GMC guidelines by issuing 'misleading or incorrect' statements about alternative medicine.
The NHS Alliance is not actually part of the NHS, but is an independent body that acts a bit like a club, lobby and research organisation into matters concerning NHS Primary Care Trusts. Professor Edzard Ernst has accused the NHS Alliance of proffering a 'dangerously one-sided' view of alternative medicine.
They [The NHS Alliance] are an important organisation and have a responsibility to have a balanced view. What I have seen on their website is disturbingly devoid of any critical evaluation.
Instead of addressing the concerns, Dixon hits back with an ad hominen attack by describing Ernst as 'graceless' and saying,
As a commentator who has never practised general practice in this country, Professor Ernst should stop lobbing grenades and telling us how to do our job.
The Alliance publishes a lot on alternative medicine; a surprising amount given that the evidence for the effectiveness of just about any alternative medicine is slim at best. The documents appear to come from either the chairman, Michael Dixon, or from Prince Charles' quackery lobby group, the Foundation for Integrated Health (FIH). FIH is behind a lot of propaganda trying to push quackery into the NHS, so that it can get its hands on public money. Alternative Medicine traders have a basic problem: their market is limited to those who can afford their expensive and useless treatments – typically the middle class, middle aged and middle educated. If the NHS could refer and pay for treatments, then the market could really open up. The Foundation for Integrated Health furthers this agenda in many ways: a few days ago I wrote about the FIH funded company, GetWellUK, that has taken £200,000 of public money to produce a useless market survey into how patients felt after their GP had sent them off to see a quack.
Dr Michael Dixon OBE is clearly a big fan of alternative medicine, although, of course, he prefers the PR friendly term integrated medicine. Dixon runs his own GP practice in Devon. By the look of it, it is quite a smart place. The Prince's Foundation for Integrated Health ran an article about it a few months ago: Integrated Health at Cullompton. The College Surgery boasts a "fully integrated service". What this means is that after visiting your GP, you can go along a see one of a couple of dozen quacks who rent rooms within the surgery. FIH see this as a model practice, naturally, by bringing in techniques that, in their words, "lay well outside the GP's sphere".
Dr Dixon says 'obviously not all patients can afford complementary help, but many therapists are charging reduced rates. Patients are often keen to try a therapy, if they think it will help with a condition.' The offering is very wide: from massage, acupuncture and herbal medicine to healing and thought field therapy.
Wouldn't it be a lot better if the NHS would pay for this? The Surgery offers all sorts of stuff including the batshit but humdrum nonsense of reflexology (your foot is connected to all your other organs though chi conducting meridians, or something), homeopathy (magic sugar pills cure all) and the discredited acupuncture (pins cure all). Dixon also rents rooms to freakier forms of fruitcakery. Frequencies of Brilliance is a technique that "is a unique energy healing technique that involves the activation of energetic doorways on both the front and back of the body."
These doorways are opened through a series of light touches. This activation introduces high-level Frequencies into the emotional and physical bodies. It works within all the cells and with the entire nervous system which activates new areas of the brain.

Frequencies of Brilliance is referred to as a self-remembrance work because the activation that occurs as the body is touched awakens at the quantum level your spiritual aspect.[sic]
First class pseudoscience. I think that this is probably 'well outside of the GP's sphere'. I, for one, would be very alarmed if a colleage of my GP wanted to energetically activate my front and back doorways. 
I wonder if Dr Dixon would like to vouch for this technique and defend its theories? I hope this is just harmless fun. One technique at the surgery, however, makes rather alarming claims. A couple of therapists trade in something called
Thought Field Therapy
. This is a rather
weird technique
that appears to involves
tapping various parts
of the body whilst getting the mark, sorry patient, to do things like hum or count to five. Frighteningly, there are
claims
on the web that the founder of the technique believes "TFT can successfully treat physical illnesses such as Malaria in as little as 15 minutes". I wonder if Dr Dixon would like to promote this to the NHS? Ernst complains that the "NHS Alliance dealt with public funds and had a duty to evaluate evidence fairly." I doubt the evidence for any of these techniques has been considered at all. Or if it has, it has been conveniently ignored. There is none. Dixon claims to have all practitioners "vetted before they take rooms at the practice". Did that happen? The only vetting these people need is a neutering.
Of course, the Prince's Foundation for Integrated Health do not mention such bizarreness in their write up of the practice. In fact they make no criticism of it at all. The reason is no doubt that Dr Michael Dixon is not only a trustee of the Prince's Foundation but on their management team as their Medical Director.
Alternative Medicine advocates love to accuse their detractors as having vested interests and of being paid by pharmaceutical companies to oppose quackery. This is of course nonsense. I must admit that I find it rather ironic that this article by the Foundation, promoting this surgery, does not feel it necessary to mention the nature of the relationship with one of the partners of the practice and the Foundation's management.
Dixon accuses his detractors of making him a "target of a campaign to force him out of his NHS Alliance role". I note, though, that in the FIH article, Dr Dixon rather surprisingly tells us that, 'I got into the integrated approach for purely selfish reasons." Now that is a charge I would not dare to make. But by promoting such nonsense to his patients, and by misleading people over the evidence for their effectiveness, and allowing the FIH to promote his practice without declaring an interest, I would think that, at the very least, we are dealing with someone, well, rather graceless.