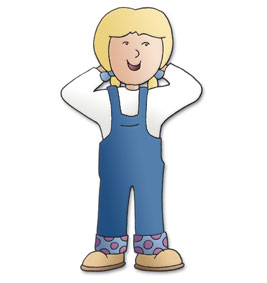 The British Chiropractic Association do not appear to be too hot on evidence. Given that they are suing Simon Singh, a science writer, for saying that they promoted treatments for children's ailments, such as asthma and colic, when there was no good evidence, you would have thought that they would have been quick to publish any evidence that existed. In fact, despite the BCA telling us that there is a plethora of evidence for the chiropractic treatment of these conditions, they have still failed to make their case public. Strangely, they have made that alleged evidence available to the court. Some of us are beginning to doubt that the evidence will stand up to much scrutiny.
Two of the central criticisms of chiropractic are that they promote improperly evidenced treatments and that they attempt to enrol customers on lengthy, expensive and unnecessary treatment plans. Furthermore, they market themselves as 'wellness' therapists where you should attend your chiropractor even when you feel fine for 'corrective' adjustments. My investigations of the BCA reveal that they are deliberately targeting children with an unevidenced chiropractic message.
Every year the BCA hold a Chiropractic Awareness Week. For the past few years, they have been promoting themselves with a campaign called "Straighten Up UK". The idea of this campaign is to suggest to people that they should be performing a daily exercise programme "to help strengthen the spine and improve posture." They are specifically targeting children by introducing a couple of cartoon characters, Abbey and Jake, and suggesting some exercises that kids can do to keep them in shape.
The exercises are divided into three parts and given kid friendly names – 'stars', 'flying friends' and 'core balance'. The idea is that children can do a simple three minutes that can be incorporated into their 'daily routine' – whatever that means for kids. You can look at the video of the exercise here.
Now, anything that helps kids lead active lives ought to be good. But the campaign is not just about getting kids to bend and stretch – it is closely linked to the idea that chiropractic for kids is a 'good thing'. Some chiropractors advertise that they would like you to "visit your chiropractor as you would your dentist". There is no evidence to suggest this is necessary or beneficial. The BCA say in their Straighten Up UK (SUUK) campaign,
As children grow, chiropractic can help not only with the strains caused by the rough and tumble of life but also with some of the problems that children can suffer in their first years:

A BCA chiropractor will carry out a full examination and take a thorough history before advising an appropriate treatment programme for you or your children. Treatment consists of specific adjustments done by hand to free stiff joints and remove spinal nerve irritation.
We have previously seen how chiropractors are taught that birth introduced trauma to the bones of children can be corrected by manipulation. Again, there is no decent evidence for this.
So, where did this campaign come from and where is the evidence that their exercise programme benefits children?
Well, a PR Company looks like it is taking the credit. Publicasity, who describe themselves as 'brand alchemists, have the BCA as a case study. Publicasity take the credit for creating the "three minute exercise called "Straighten Up UK" and using it is a tool for creating "clear ROI" for the BCA. (For my gentle readers not engaged in marketing activities, ROI is 'Return on Investment').
Publicasity also undertook some 'research' by conducting a survey to look at " who was suffering from back pain and attitudes towards bad posture". Dutifully, the market research showed that "50% of 16-24 year olds were currently suffering back pain and that the UK was indeed a nation of 'Slouch Potatoes'." Press releases were then issued and obediently picked up by Jenny Hope and Sarah Stacey of the Daily Mail for verbatim publication.
Indeed, in the Daily Mail, we are given a quote,
Mr Hutchful [Tim Hutchful, BCA spokesperson] said the BCA has launched a three-minute exercise programme called Straighten Up UK, which is designed to help strengthen the spine and improve posture.

It gives instructions for three quick sets of movements designed to warm up muscles, and advice on posture care and balance.

He said that although chiropractors can assist in diagnosis and treatment of painful joints, ligaments and the spine, they are more concerned with prevention.

"It's like looking after your teeth," he said. "It doesn't take long to brush your teeth every day but it pays dividends for life.

"We want people to take that amount of time to care for their backs."
PR job done.
Well, not quite. A 'call to action' is also important in marketing terms. Being 'with it' Publicasity made sure there were some 'flash events' and 'stunts' in 'high footfall' locations (English translation: train stations and shopping centres). They also made sure they interfered with Fern and Phil on ITV's This Morning. Publicasity also made sure that 'press toolkits' were available to BCA chiropractor members so that they could get people into their premises for 'free posture check ups'.
Joy.
A pretty slick operation. Publicasity state they had a reach of 53,998,551 people. I think that figure pretty much sums up their attitude to relevance, accuracy and precision.
And what does this say about the BCA? Well, they like their stunts. This is typical of the 'cash for' stories that Ben Goldacre documents so well. We may expect cheap PR stunts from a fish oil pill peddler or a fluff headed shampoo maker, but a regulated health profession?
True colours are shining through.