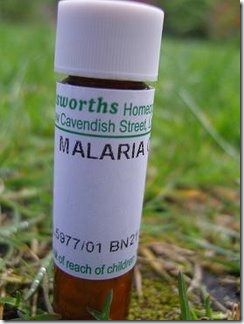 On the 28th of June, the British Medical Association will be meeting for their Annual Representative Meeting. Amongst a diverse range of business, the attendees will be asked to vote on a number of motions to stop or restrict the availability of NHS funded homeopathic treatment.
A motion (301) [pdf] by the agenda committee reads "there should be no further commissioning of, nor funding for, homeopathic remedies or homeopathic hospitals in the NHS" and that ""no UK training post should include a placement in homeopathy".
In addition, the motion proposes that "pharmacists and chemists should remove homeopathic remedies from shelves indicating they are 'medicines' of any description, and place them on shelves clearly labelled 'placebos'".
A number of BMA divisions and LMCs add their own motions stating, for example, that "homeopathy should be first in line for NHS cuts" and that, if it is to be retained, then that should not be "until the National Institute for Clinical Excellence (NICE) determines the cost-effectiveness of such medicines".
Naturally, the homeopaths are panicking. There is undoubtedly the feeling that we are now in the end days for the public funding of this superstitious medicine. The Faculty of Homeopaths, the body that represents the strange bunch of doctors who practice homeopathy, are attempting to get a demonstration going in Brighton on the morning of the 30th of June as a protest against these motions. They are recruiting from the ranks of lay homeopaths and their patients to turn up on the day as "we obviously need a good crowd not to look pathetic."
I am afraid the medical homeopaths already look pathetic and that is why they deserve to lose their public funding. They have had plenty of chances to be left alone to do their thing, but that time is now over. Let me explain.
The NHS legitimises the use of superstitious treatments such as homeopathy
On the face of it, these motions look somewhat overblown. The amount of money spent of homeopathy on the NHS is undoubtedly small. (Although, it is undoubtedly hugely understated by homeopaths as no-one really knows the true cost.) Not much money will be freed up by axing these services, but, nonetheless, any wasted money in public healthcare should not be taken lightly. Homeopathy, to be sure, does not deserve a free ride when so many difficult decisions are made over meaningful treatments.
Nor is it, I would argue, that concerning that these doctors are prescribing placebo treatments. Yes, there are significant ethical problems with deceiving patients with homeopathy, but I would struggle to defend that this might be one of the most serious problems in modern healthcare.
What I do find deeply worrying are two things. Firstly, and generally, in providing funding, the NHS legitimises the use of superstitious treatments such as homeopathy. It implicitly supports the actions of homeopaths, mostly non-medically trained homeopaths, both here in the UK and abroad. The unethical and dangerous behaviour of lay homeopaths has been thoroughly documented on this blog. Their hatred of modern medicine, their distortions of science and their refusal to engage in critical appraisal of their own actions are all reasons for them to be condemned. My concerns with them have never been properly addressed. When I raised concerns that the Society of Homeopaths failed to uphold its code of ethics with its members and allowed homeopaths to treat dangerous conditions both here and abroad, the Society chose to threaten me with legal action rather than address the criticism. Homeopaths shut their ears to these serious concerns and accuse their critics of being in the pay of pharmaceutical companies.
And secondly, medical homeopaths deserve to lose their funding because they have failed to speak out against the deluded and appalling practices of lay homeopaths. Only Dr Peter Fisher has ever made a critical remark about homeopaths when he stated that attempting to prevent malaria with homeopathy would kill people. Homeopaths continue to support their missions in Africa telling the poorest people that sugar pills can cure HIV, TB and malaria. At home, homeopaths undermine public health messages regarding vaccines.
Fisher's sole criticism stands out in contrast to the total silence from the rest of the homeopathic supporting medical profession. The Faculty appears to be more comfortable issuing press releases actually encouraging the dangerous and irresponsible use of these sugar pills.
The lay profession is rotten to its core. Perhaps this can be best illustrated with an email message that recently appeared on the Minutus homeopathy discussion board,
baby eczema

Have had this baby on Sulphur 6 and initially he did well, then because I was going away I went and gave Mum Sulphur 30 to keep in , just in case the 6c stopped working. She decided to give the 30 and he agg!!! She gave his 6C last night and this morning things are better. This is another one where the consultants are threatening to keep him in and wet wrap with steroids but mum doesn't want this because they saw him after she had given the Sulphur 30. Baby appears to be worse from any creams with petroleum in. Baby is very restless. The characteristic thing is that all the time he is kicking out his hands and legs furiously. He seems to be a happy child. Mum has just started trying bits of food and has found he is definitely adverse to apple, cooked or raw or disguised in baby rice!!  He is a hot child, kicks off the covers, scratches furiously whenever not occupied and this cases further eruptions. We also think there is itch without eruption.

Although eczema started at 10 weeks after vaccinations he was actually diagnosed with eczema at 8 weeks when mum though he just had very dry skin . Mum has tried many creams SOS worked for a bit but now doesn't , Robin Logan's 7herbs (?) didn't help.

Have told mum to continue with sulphur 6 daily. Any other suggestions??? We want it clear again before she has to take him back to the hospital in 2 weeks!!

Thanks in advance for any suggestions.

Rochelle

Registered Homeopath with The Society of Homeopaths
Let me decode some of this for you.
Sulphur 6 and Sulphur 30 are just names for plain sugar pills. Both contain no real medicine. (Although there might be biologically insignificant traces in the Sulphur 6). Homeopaths believe the more you dilute a substance, the more potent a medicine is. Hence the '30' version must be handled with care.
So, this poor baby has eczema – a condition that is subject to periodic flare-ups and worsening of symptoms. During periods with fewer symptoms the homeopath will be taking credit for the success of the sugar pills. But in this case, the baby appears to have been suffering, so the mother went for the 'strong stuff' and gave Sulphur 30. The baby got worse and so the homeopath decided this was an 'agg' – an aggravation- a worsening of symptoms caused by the sugar pills – often when too 'strong' a potency is used.
Everything that is happening to this baby is explainable within the internal logic of the homeopathic narrative. If the symptoms get better, then homeopathy is working. If things get worse, then we have an 'aggravation'. If things stay the same, then change the remedy. At no point would a homeopath stop and ask if they are simply observing the natural course of an illness. They are the agents of everything that happens. Belief in the pills is total. The homeopath has to keep trying different remedies and different potencies – and the patient should avoid the 'allopath' at all costs. And a significant part of that narrative is the evil of vaccination and medicine. Anti-vaccination views are not fringe beliefs, but thoroughly mainstream within this world. Rochelle does not have to explain why it is significant that the eczema started after vaccinations. The other homeopaths will understand that these were undoubtedly a probable cause of this baby's distress.
This is mainstream lay homeopathy. Rochelle is a tutor at a homeopathic college. The Society of Homeopaths describe what they do as a "a complete system of medicine, suitable for everyone". This is not complementary medicine, designed to work alongside real medicine. It is strictly alternative, designed to fully replace 'false' systems of medicine. The homeopaths job is to keep their customer away from the 'allopath' who they see as the cause of chronic illnesses and totally corrupted by the financial power of pharmaceutical companies. Homeopaths are taught that it is acceptable to conspire with their patients to deceive their doctors if it ensures they will enable further homeopathic treatment.
The failure of the medical homeopaths to criticise the way non-medical homeopaths drive wedges between their customer and their doctors is, to my mind, the fatal mistake that means I have no qualms about their demise. I think it is possible that the BMA conference would not be proposing such terminal motions if the medical homeopaths had taken an unequivocal and condemning stance about the obviously unethical, nonsensical and dangerous practices of their lay colleagues. If they had shown how homeopathy could be practiced with restraint, a sense of ethics and with a respect for the science and evidence, then they might just survive.
But they have not. And there will be many examples going on, just like this baby (and unrecorded) of unnecessary and prolonged suffering because of the delusions of a homeopath. I hope the baby with eczema soon gets the proper medical care it deserves. This is not a trivial matter. In Australia recently, a similar baby died under homeopathic care for eczema after her sores become infected and she died a rather nasty death. Gloria's parents are now in jail.
It might be argued that removing the option of NHS homeopathy might drive more people into the arms of deluded and irresponsible lay homeopaths. That might be so. But it will done without the imprimatur of state backed homeopathy. The homeopaths will no longer have their homeopathic hospitals to look towards, no matter how vestigial they are now, and they also do not have the direct support of Prince Charles and Foundation for Integrated Health after it was recently closed amid arrests for fraud and money laundering. Perhaps all they will have is a few actresses like Nadia Sawalha who are prepared to say that homeopathy cured their eczema, oblivious to absurdity of what they are endorsing.
And importantly, the homeopaths in India and Africa will not be able to point back to London and show how the UK supports this quackery. Any issues we have here are nothing compared to the people in these countries who have no access to healthcare bar the state sanctioned (or tolerated) homeopaths who swap life saving healthcare for sugar pills.