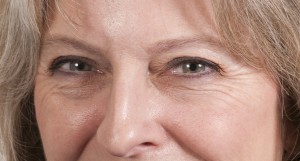 The Home Secretary, Theresa May, is to introduce new legislation banning any substance that might be considered a 'legal high'. In her Psychoactive Substances Bill, any substance that can "affect[s] the person's mental functioning or emotional state" will be banned unless it is on a very short list of allowed substances. So, after this Bill is passed, you will only be allowed to drink tea because Theresa May has specifically allowed you to do so. Bless her.
The Bill has been called "idiotic, ill thought out and pointless". And one the silliest parts appears to be that it will give exemptions to "Homoeopathic medicinal products." That must be a great relief to homeopaths. But I am not so sure it should do.
We all know that homeopathic remedies are just plain sugar pills. They are incapable of inducing any specific effects. But the way the Bill is worded, there does not need to be specific effects that produce the 'legal high'. As has been pointed out, flowers may be banned as smelling them could induce pleasurable brain responses. And banning substances capable of giving pleasure appears to be the aim of the Bill. Air fresheners might be on the banned list. As well as vape inhalers, perfume and helium balloons.
Homeopathic remedies are just placebos. But aren't placebos by definition capable of mind altering effects? Indeed, the very notion of a placebo is that is is given 'to please'. Placebos alter expectations, beliefs and can change the way we experience pain and other symptoms. Offering a placebo is done for the very purpose of 'affecting the person's mental functioning and emotional state' thus to alleviate their perception of their illness.
Luckily then, homeopathic preparations are exempt.
But what would happen if a police raid on a homeopathic clinic discovered a homeopath with 'intent to supply' their sugary remedies? A defense would be that these sugar pills were not placebos but were homeopathic remedies. Off to forensics they go and the results come back that the pills were simple sugar pills. Bang to rights. How could the homeopath ever prove that the pills were indeed homeopathic remedies and not banned mind-altering sugar pills? Of course, they could not. The pills have nothing in them. They are placebos. Homeopathic remedies are produced by magic ritual that results in no actual medicinal substance ending up in the pill.
The Psychoactive Substances Bill appears to have created an illiberal absurdity, wrapped in a nonsense and tangled up in a contradiction of delusional thinking. Legislating magic medicine is always going to do this. You cannot put rational laws (even if May was capable of such a thing) around irrational, magical thinking.
This is going to be a fun one to watch.