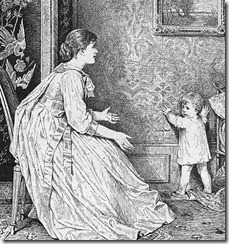 According to the Sun and Daily Mail today, celebrity Melanie Sykes has won £50,000 on the TV game show The Cube and will be donating the money to the charity International Pre-Autistic Network (IPAN).
In doing so, the reports say she revealed that that her own son was autistic. She wants to raise awareness of autism and hoped the charity, which she is a patron of, would use the money to help other parents.
But the Quackometer's alarm went off. The claims being made looked very questionable. Just exactly who are IPAN and what do they do?
For a start, IPAN do not appear to be targeting children with a diagnosis of autism. Instead, they claim that they can spot certain behaviours in 3 month old babies that may be a precursor to autism. They claim that if left untreated, autism will develop. They claim that they use a 'psychodynamic' method "that deals exclusively with emotions' to correct these problems. They claim that they want parents to know that 'autism is preventable'.
These are extraordinary claims and I see no good reason to believe they are true.
Autism is a range of developmental problems characterised by poor development in social interaction, communication and behaviour. In order for a diagnosis to be made, a child needs to get to the stages where a child's development can be seen to be slower than normal. Three months is well before the age when a doctor would want to consider a diagnosis. Diagnosis is not made until a child is at least 2 or 3 years old. Children do vary in their rate of development, and development can slow down and speed up. Claiming that definitive signs can be spotted at a very early stage is highly questionable.
The treatments offered by IPAN also appear to be away from mainstream thought. IPAN links to another organisation at www.infantmentalhealth.com called the Parent Infant Clinic. Here, babies as young as 2 months, are treated with psychotherapy by practitioners "specializing in the emotional and mental health of infants". The Parent Infant Clinic says it uses psychoanalytic tools to "gives us the ability to understand emotions and family dynamics".
Psychotherapy is common in France as a treatment for autism. Sometime it reaches extreme levels which have been criticised by the Lancet as being cruel. Routinely, parents are seen as the cause of autism by providing poor interactions with their children.
Treatment is intensive at the clinic – with commitments required from the parents of many weeks. Parents of 'pre-autistic' children can expect "36 hours of therapeutic treatment per week for around three weeks". They 'talk' to the infant using 'psycho-dynamic skills' and work with the parents and siblings 'to understand their inner world'.
A number of references are cited to support the claims, mostly written by Stella Acquarone – who happens to be the Director of the Parent-Infant Clinic.
Indeed, Melanie Sykes is reported to say "It is very expensive so the charity raises money for people who cannot afford to put their children through the therapy."
So, what are the concerns? If IPAN and the Parent Infant Clinic are not correct then something terrible is happening.
As a parent of a 2 month old baby myself, I can say that of course we are always watching our child's development and naturally we are concerned that things progress as they should do. For some parents, that worry could get out of hand and then they could easily be sucked into believing their child is suffering from 'pre-autistic' symptoms. They could then embark on a course of treatment that would be very time consuming, hugely expensive and disruptive of normal family life.
How would they know that the programme had been effective? Since no accepted diagnosis has been made, then a normal development cannot be seen to be a success. Why could that normal development not have happened anyway? If there are developmental problems with a child and this therapy is not effective, then the parents may be denied the chance to access mainstream advice and help having been drawn into the world of psychotherapy.
Indeed, a closer reading of the Melanie Sykes article reveals that indeed her own child has not yet had an official diagnosis of autism, but that she believes her seven year old has been helped by the clinic. Having been told by the clinic that there were problems, and after some extensive therapy, her child's speech progressed rapidly. I am sure you can see the problem here.
The newspaper articles in the Sun and Mail are misleading by leading with the headlines about Sykes having a child with Autism when no such diagnosis has been made. They are also being careless by not making clear that the treatments being discussed are not mainstream and would be disputed by experts in the field.
As we saw with the Observer Burzynski fiasco, the media easily falls for stories about charitable giving for children with illnesses with celebrities doing their bit to help. It is an area that needs special care, as those selling unconventional and unproven treatments can easily slip under the petticoats of charity and collect large amounts of money for their own private clinics.