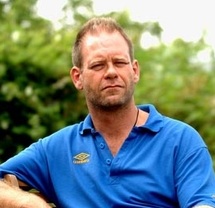 A month ago, I saw two young men in Bristol Temple Meads Station collecting money for the charity Kids Integrated Cancer Treatment. They were holding two large plastic apples for passing passengers to put money in and telling people they were like CLIC – a popular childrens' cancer charity – except "Integrated".
What made this everyday scene unusual is that one of the trustees of the charity, Jacqueline Wright was currently on trial with her husband, Kevin Wright, for charity fraud. That trial ended up with Jacqueline being acquitted, but her husband being found guilty on 10 counts of fraud and stealing £171,500 from a charity they set up. On Thursday of this week, Wright was sent to prison for five years for "ten counts of theft and two of fraud by false representation". The money from the collections was used to fund "Wright's "interests, investments and personal lifestyle".
That charity,  the Bobby Wright Cancer Fighting Fund, was set up after their own son developed cancer. However, it was not the only charity they were involved in. KICT is now being investigated by the Charities Commission for 'possible links' with Kevin Wright. Anyone looking at these charities should have been alarmed by the large number of red flags associated with Wright. It is amazing that these charities were allowed to get so far.
This was not Wright's first time in court. He was found guilty of assault in 2012 against a wheel clamper. In 2008 he admitted using violence against one of his charity workers. He said, "I have put the violent side behind me. I used to hit people if they deserved it, but now I only hit people if they really, really deserve it." A waiter in a hotel in 2010 obviously really deserved it too. After his trial, the judge revealed that Wright had also previously had convictions for theft and forgery.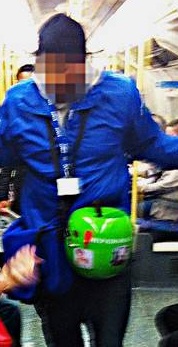 Leaving aside, Wright's dangerous temper and convictions, more worryingly is that his charity work appears to be all about pushing quackery for children with cancer. Calling it 'Integrated' is just a smoke-screen for promoting unproven and disproven treatments. This is not just about providing a glimmer of hope for very sick children, but actively promoting dangerous courses of action, and undermining relationships with GPs and oncologists.
Wright has been at the centre of a number of high profile cases of children with cancer. He was sheltering Sally  Roberts, the mother who was trying to prevent her son, Neon, from receiving life saving treatment. A police raid on Wright's home found them there. Wright had been advising Sally Roberts on so-called alternatives to radiotherapy, such as oxygen therapy and vitamins. (See documentary here.)
Last year, a little girl with neuroblastoma was sent to a very dodgy clinic in Mexico with the help of another charity called Families Against Neuroblastoma (FAN). It all went horribly wrong and the little girl needed urgent medical treatment and to return home. A huge appeal was made to raise hundreds of thousands of pounds to return the dying child to her home. She should never have gone to Mexico. FAN urged all parents they had relationshipswith to engage with KICT and the Wright family "as soon as possible":
Run by the family of Bobby Wright, Neuroblastoma survivor. KICT can help with advice on Organic diets, advice and provision of supplements, loan of supportive equipment such as a light box and sauna, and much more. Their knowledge is second to none and they are a source of information to FAN. We recommend a consultation with KICT as early in treatment as possible.
FAN is not the only alternative medicine charity that directs parents towards Wright. The 'thoroughly dangerous' charity Yes To Life, that also promotes highly questionable cancer treatments, also recommends KICT for under 18's.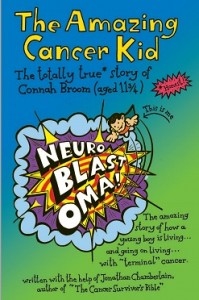 We can gain insight into how Kevin Wright and these charities work from a book that is about to be released about one boy's fight against neuroblastoma. The Amazing Cancer Kid tells the story of Connah Broom, a young boy who was diagnosed with "terminal" neuroblastoma. This is indeed a dangerous disease, but some children do not die and there are many example of children who do relatively well despite their initial prognosis. This book though is about how the family believes it is to do with following the advice of people like Kevin Wright, Reiki and those Mexican treatments. Profits from the book will fund more "alternative treatments for Connah.
Connah's grandparents were told by their doctor not to fall for misleading information on the internet. But the story tells how they made made contact with Wright and "and he made us see the light."
Wright's inital advice is told in comic strip form: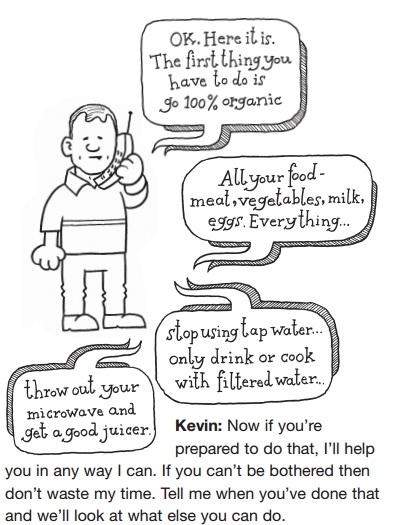 A few weeks later, Wright marched into their home to inspect their fridge to see if indeed they had gone organic and were filtering water. Of course now the wedges between the guardians of Connah and their medical professionals start to be hammered in. Their doctor had been keen to stress that they could give Connah occasional treats with fast food and so on and not to worry. And that there was no meaningful difference between ordinary and so-called organic food. But Wright's charismatic magic was working and "they knew the doctor was wrong".
This was just the beginning. KICT the charity was set up with Naturopath, Jo Gamble, who calls herself a 'nutritional consultant'. She is the consultant to Kevin Wright's commercial quack company Bobby's Healthy Shop which sells all sorts of vitamins, supplements and other questionable products such as Hydrogen Peroxide, expensive juicers, anti-radiation 'protection' iodine, and 'cancer products' such as apricot kernels (which are very toxic). Families under the spell of Wright are soon loaded up with large quantities of these products. The 2012 charity report shows how Gamble has worked with about 40 families that came through the charity and how KICT has been funding Gamble's trips to the US to go on courses about "disease prevention and detoxification". She is also a Trustee of the charity.
We also see in the report how questionable lab tests are ordered for children from companies like Doctors Data. This company is currently attempting to sue a critic for describing how these tests might be used to defraud customers. We also see in their reports how much of their efforts have also been directed at the Express and Echo in trying to sue them for defamation for first bringing up the fact that Wright was using funds to live in his mansion.
Anyway, on the advice of Wright, Connah also went to the Hope4Cancer Mexican clinic and embarked on a series of infra-red saunas. The family are now clearly distrustful of doctors and are happy to accept the word of this convicted criminal. As the book concludes,
As a society, we need to confront the fact that the doctors – to whom we are entrusting our family members who have cancer – are not truly offering a complete road to recovery.
Kevin Wright was convicted of theft. He should have been locked away for putting children's lives at risk by promoting nonsense therapies and selling dubious cancer products. Wright's local paper, the Express and Echo, agrees with me. I suspect that what the Nottinghamshire police found here was the tip of an iceberg of questionable fund-raising activity allowing good lifestyles for people who claim to be be doing charitable work. But such investigations are time consuming and expensive and we must commend the police in this instance for seeing this through.
But what can be done to protect parents from the misinformation and dubious activities of charities that shake tins for dying children? The Charity Commission have been a chocolate teapot. I know that many people have reported their concerns to them only to be told that they should be taking it up with the charity trustees. When the trustees are family members and others who may profit from the charity's activities, this is a course of action that will go nowhere. Especially when the people in the charity have convictions for violence and threats.
In Sweden it is illegal to treat children with quack medicine. But when the advice is mainly to eat organic food, consume expensive vitamin pills and travel overseas for 'experimental' treatment, that potential solution may be hard to enforce. Better scrutiny of charity accounts is almost certainly necessary to see where all this money is going, but that will be expensive. The Charity Commission need to have a more rubust inspection regime where vulnerable children like this are involved.
I made the same comments a year ago. I am not expecting any general lessons to be learned from this. But until they do, children will continue to be put at risk by charities who gain from giving false hope to desperate parents.