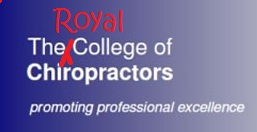 Since the invention of the semi-religious cult of chiropractic over a hundred years ago, the one thing that the believers have sought is recognition. Historically, there have been two camps within the cult: those who wanted recognition as a distinct practice within the medical community and those who wanted recognition as an alternative to mainstream medicine – a strictly alternative therapy. We hear today from the British Chiropractic Association, that their desire to be recognised as a distinct medical profession has taken another step further with the Privy Council approving the grant of a Royal Charter to the College of Chiropractors.
Chiropractic began as the invention of Daniel David Palmer. He was a magnetic healer, spiritualist and mystic who believed that he received the wisdom of chiropractic through clairvoyant messages from a dead doctor called Jim Atkinson. Palmer believed he could cure all illnesses by 'adjusting' peoples spines. So-called 'subluxations' in spines were blocking "life forces" from flowing freely causing all manner of illness in all our organs. This medically universal mystical doctrine of chiropractic is still very much alive today.
Palmer saw himself as the head of a religion comparable to Christ or Mohammad. Whether this was because he really believed this or because it was an L Ron Hubbard type trick to give his practitioners the exemptions and protections of religious belief  is not clear. What is clear, is that when he was killed by his son, who took over the reigns of power, a vast money making business was born from this charlatanism.
The history of chiropractic, in the UK as with other places, has been one of tension between gaining mainstream acceptance whilst others cling to the metaphyscial roots of D.D. Palmer. The result has been a farce: regulators and authorities only seeing the faux scientific facade of the trade whilst practitioners  routinely clinging to their strange beliefs in an ability to cure all sorts of ailments.
Many chiropractors argue for the complete divorce from their pseudoscientific roots. One recent chiropractic paper asked, "How can chiropractic become a respected mainstream profession?"
The chiropractic profession has an obligation to actively divorce itself from metaphysical explanations of health and disease as well as to actively regulate itself in refusing to tolerate fraud, abuse and quackery, which are more rampant in our profession than in other healthcare professions.
Unsurprisingly for a therapeutic technique based on spooky revelations from dead doctors, the evidence base for chiropractic has failed to live up to the many claims it makes. At best a chiropractic back crack gives similar pain relief to a couple of paracetamol – but with risks of injury that chiropractors do not want you to know about. Some people may well feel a sense of euphoria after a good cracking session, but this is not indicative of any longer term effect on the course of the condition. Chiropractic appears to rely almost entirely on the fact that most back pain problems spontaneously resolve or lessen after some time. If you have been desperate for relief, and that relief has occurred some time after one or more chiropractic sessions, the temptation is to attribute the relief to the cracking.
The dangers of chiropractic are twofold: firstly, the unethical practices of 'wellness' chiropractic, where a chiropractor will enroll a patient into long term expensive and unnecessary  'treatments' in order to maintain health and keep 'subluxations' at bay; and secondarily,  the risk of damage from spinal manipulation, most disturbingly during neck manipulation that can lead to stroke. Many chiropractors are keen to deny these issues.
But chiropractic in the UK has done a very good job of convincing people that the white coats, brass plaques and their self-awarded title of 'Dr' mean that they are a mainstream therapy. The important breakthrough was their successful lobbying of parliament to give them the Chiropractors Act 1994.  This put them on a statutory footing, with protected title, similar to other health professionals. Since then, chiropractors, their professional bodies and , unbelievably, their statutory regulator have been systematical misleading the public for two decades.
This came to light through the infamous libel case of the British Chiropractic Association vs Simon Singh. In an article in the Guardian, Singh accused the BCA of being "the respectable face of the chiropractic profession and yet it happily promotes bogus treatments".He accused them of promoting dubious treatments for children "without a jot of evidence".  They sued, convinced they had the evidence to support their claims that they could treat children's ailments such as colic, asthma and ear infections – by cracking bones.
After many months of withholding their 'plethora of evidence', they did so, only for it to be completely demolished within hours on the pages of the BMJ. After a complex legal process, the British Chiropractic Association had to humiliatingly withdraw their action and pay Simon his costs.
What followed was shocking. Angry at the way the chiropractic profession had behaved, hundreds of complaints were made to the General Chiropractic Council, the statutory regulator, about chiropractors making bogus claims to treat children. After a lengthy and costly process, the GCC decided that the chiropractors could not be sanctioned because the regulator itself had been making these claims. Despite acknowledged systematic failures by the GCC, the  Council for Healthcare Regulatory Excellence who are charged with overseeing the GCC, failed to spot these problems in nearly two decades or do anything about it when uncovered. They appeared to be happy that the GCC had been ticking all the boxes, keeping lots of records and maintaining the appearance of a regulator, despite the fact they were quite obviously failing to protect the public from widespread misleading claims.
And so, as a reward, it looks like chiropractors are getting their own Royal College – an authoritative stamp on their supposed academic credentials. No doubt, Prince Charles views on alternative medicine and mysticism had an influence. On his web site, Charles has a FAQ to dismiss those awkward  rumours about him that he has seven boiled eggs for breakfast and supports quackery.
Does The Prince advocate untested and dangerous alternative medical therapies?

Not at all. The Prince is a keen advocate of integrated healthcare. This means taking a wider, preventative approach to healthcare by addressing the underlying social, lifestyle and environmental causes of disease. In this system patients, protected by a sound regulatory environment and the support of the National Health Service, have access not just to conventional medical treatment an proven complementary care and therapy.
Of course, his answer is nonsense, being a supporter of egregious quackeries such as homeopathy and osteopathy (a related mystical back run technique founded in similar ways and at similar times to chiropractic.)
So, like many authorities, the Privy Council has been fooled and cajoled.
In addition to this Royal seal of approval giving legitimacy to a nonsense therapy, it also undermines the credibility of the other medical Royal Colleges. Members of these colleges may wish to express their disapproval.
---
Update: 26th November
FOI requests and a bit of digging have proved some insight into what all this really means. It would appear, that for the moment, the College of Chiropractors have merely been incorporated under Royal Charter, in the same way as the Girl Guides are. They have no right, as yet, to call themselves the Royal College.