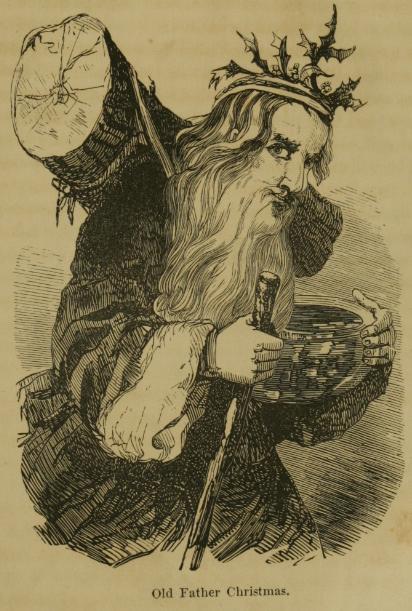 A spokesperson for the Steiner Waldorf Schools Fellowship in the UK has today warned that mainstream schools could be covertly teaching occult and mystical philosophies to school children.
Trevor Teflon, a Steiner School headmaster said,
"We are worried that the seasonal and mythical character of 'Father Christmas', whilst appearing harmless and fun, is being used to indoctrinate children with spiritual concepts."
At the heart of the Steiner teachers' concerns is that children, some as young as 4, are being taught corrupted views of the concept of 'karma'. That is, that their rewards at this Christmas will depend on previous deeds – whether they have been 'naughty or nice' – over the previous year.
"At Steiner Schools", says Teflon, "we are clear to children, that their manifest existence in this life is dependent on the beneficial or harmful effects you have had in previous lives. How can children expect better incarnations in future lives if their karmic goals are so short-term?"
"Even more worrying, is that children are encouraged to petition this 'Saint' with explicit demands for what their karmic rewards should be. At Steiner Schools, we tread carefully when  interfering in karmic destiny. If a child merely gets a lump of coal and a bullying slap from a brother, then at some deep level, their soul must have desired this."
But more sinister concerns are being expressed by Steiner Schools. Sune Kommenting, a paid-for spokesperson for the movement, added that, "It is offensive to depict this 'Santa Claus' figure as a highly spiritually developed and benevolent entity that can only have come from the far north Nordic regions. As anthroposophists and followers of Rudolf Steiner, we believe all Aryans are capable of such spiritual advancement. "  They also find the idea that Father Christmas is helped by elves to be fanciful. "Elemental spirits, such as elves and gnomes, pay little attention to the goings-on of men. Indeed, the  gnomes we talk endlessly about in Steiner Schools are more likely to mischievously smash up toys rather than get their woodworking tools out and help."
"And as for a reindeer called Rudolf, we find this highly offensive and mocking of our spiritual founder, Rudolf Steiner. He did not have a red nose, or horns for that matter. But, yes, he could fly through the sky and up to the higher cosmic planes."
Michael Gove, education minister stated, "If the concerns of these Steiner Schools are true, then we would never have approved the opening of such schools. We accept that mainstream schools do not explicitly teach Santaosophy, but are merely inspired by the spirit of Christmas."
But a Steiner spokesman added, "Parents need to be aware, that behind the alluring facade of hand-made Christmas decorations and quaint nativity plays, children are being secretly indoctrinated according to a fanciful and offensive spiritual agenda. Mainstream schools should observe Steiner-Waldorf education and learn to better hide this fact."
"Is that what I meant to say?"
"What I meant to say was Steiner schools concentrate on educating the whole child, academically, physically, emotionally and spiritually, even if this is as the expense of them learning to read and write. If we do this correctly, such children will not only get nice presents, but may also be reincarnated in their next lives as Germans."