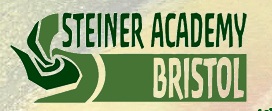 The proposed Steiner School in Bristol was reported yesterday to have attracted 'huge interest' from prospective parents. They say 850 people have expressed an interest in joining the school when it is finally given government money to go ahead.
If you go to their web site, perhaps you can see why. Their video depicts a school full of music, crafts and caring teachers. What is not to like?
Such things are of course good. But the criticism of Steiner Schools is that they are not open and honest about the mystical and spiritual aims of Steiner education. (see this previous discussion on the Bristol proposal.) Indeed, there appears to be a refusal to actually discuss the religious ideas, developed by Rudolf Steiner, upon which he based his schools and the pedagogy within them.
And anyone who reads Steiner will find strange and disturbing views. He believed in the literal existence of the spiritual world, including "elementals" and gnomes, and that we could know this world through clairvoyance. He believed in karma and reincarnation. Importantly, the role of his spiritual movement, which he called Anthroposophy, was to help people spiritually progress in this life and through to their future lives. He believed that humans existed in a spiritual hierarchy which was based on skin colour: black people were spiritually lazy and blond haired, blue eyed Germanics were the most spiritually advanced and it was their destiny to lead humanity through to spiritual maturity. He believed in quack medicine, spiritual dance rituals, a false history based on Atlantis. His beliefs in anatomy, biology, mathematics and history were all of an occult, pseudo-scientific and superstitious nature.
A full discussion of the nature of Steiner Schools can be found in my previous post:
What Every Parent Should Know About Steiner-Waldorf Schools
As such, when Steiner Academy Bristol describe that their school will be based on the "Steiner educational tradition" I believe it is vital that patents understand precisely what this means. And yet, when we visit your web site (as is common with many Steiner Schools) there is absolutely no discussion of the beliefs of Rudolf Steiner and the Anthroposophical nature of the School. How can parents make an informed choice to join the school when such vital information is withheld? If the School does not subscribe to the spiritual views of Steiner (which I strongly hope they do not, but strongly suspect they do) but merely carry a Steiner 'ethos' – what exactly does this mean? Which aspects of Steiner's pedagogy are still seen as valid today?
In the newspaper comments section, I mentioned that parents ought to be aware of the Anthroposophical beliefs and goals of the Steiner movement, including the disturbing racial beliefs of its founder. A person signing themselves as MisterBG, describing himself as a member of the Bristol Steiner Academy Steering Group, stated that,
We absolutely reject Steiner's ideas on race. He was writing in pre-WW1 Austria when ideas of racial evolution were mainstream, but that was a hundred years ago and we, along with everyone I have ever met who is involved in Steiner education, see them as plain wrong. Steiner schools do not simply take Steiner's writing as gospel truth – it was the original inspiration for the movement but things have moved on a very long way since then.
There are a number of problems I see with this response. It is woefully inadequate. (At the very least, it neglects to mention much of Steiner's writings were in response to Germany's defeat in WWI. He saw his beliefs as a way of restoring German spiritual superiority and leadership.)
If this were true I would expect to see a credible analysis of Steiner's racial views conducted by the Steiner Movement where the conclusions come to reject all his racial views. Such a review would be thorough – as Steiner's views permeated all aspects of Anthroposophy – and it would describe how the movement intends to ensure that such views are not being held and acted upon by teachers and how to prevent them getting into Steiner education in the future. This would not be an easy task as without the spiritual hierarchy, his views on karma and reincarnation no longer make sense (if they ever did in the first place). Rejecting the racial views would require a wholesale reworking of Anthroposophy. This would be a big task that should have been undertaken with professionalism, urgency and seriousness. I see no evidence of such progression within the Steiner movement.
Indeed, in my last blog post I discussed a meeting between Conservative Education Strategists and the Steiner Waldorf movement which strongly suggest that such a review has never been done. Instead of removing racist elements of Steiner's work it discussed how to use PR to counter criticism.
It worries me that Steiner told his teachers to deny the anthroposophical aims of the schools and to deliberately mislead parents and authorities in case they 'broke the schools neck'. The best way to avoid accusations that such secrecy is still endemic within Steiner Schools is to be open and honest about your beliefs, aims and associations.
So, I challenge the Steiner Academy Bristol to answer the following questions and post detailed information on them on the school web site so that prospective parents can make fully informed decisions as to wether their children should go there.
1. Will you publish what associations you have with the Anthroposophical Movement?
It is important to know what associations the school has with the wider anthroposophical movement and to what extent the school will be driven by anthroposophical aims and influences. So, as a start, disclosure of staff's memberships of anthroposophical organisations, their training, school funding sources and help from anthroposophical organisations would be vital. In particular, are any staff, members of the Anthroposophical Society and are any members of the First Class (the innermost levels of membership)?
It is noted that publicly funded Hereford Steiner Academy resisted heavily requests to disclose similar information under Freedom of Information requests and spent public money avoiding answering similar questions. The Information Commissioner made them in the end and I hope Bristol will be more upfront.
2. Will you publish a full discussion of how Anthroposophy and Steiner's work inspire teaching within the school?
It is not enough to say you are 'inspired by Steiner's work' or that your school will be based on the 'educational principles and philosophies' of Steiner without telling prospective parents what this means. Since Steiner's views would be considered by many to be mystical barmpottery at best, and abhorrent, reactionary and racist at worst, you have a duty to explain what you mean.
You will no doubt know that the Woods Report, commissioned by the previous Labour government, said that "an understanding of child development according to the principles of anthroposophy is at the core and heart of Steiner education. " The large majority of teachers questioned in the report claimed that anthroposophy was "indispensable or of very great importance" in their teaching practice.
For example, do you adhere to Steiner's beliefs that the role of Steiner education should be to help the spiritual incarnation process within children? Do you still practice according to his beliefs that early reading and writing can be harmful to the incarnation process and cause disease? Do you believe that technology contains harmful spiritual influences? Do you still restrict the artistic materials and themes that children can use based on his spiritual views of child development? It is dishonest to claim you are an artistic school without mentioning how restrictive artistic expression is forced to be within Steiner schools for spiritual reasons. Will Bristol Steiner Academy actively discourage and delay reading and writing for sound educational reasons or because of Steiner's weird beliefs on souls entering children when their baby teeth are lost? We need to know.
In short, please post a detailed view of how Steiner's clairvoyant visions now influence the day to day practice of teaching you propose.
3. Will you fully state how you ensure Steiner's racial teachings do not influence the School?
Steiner' racist views underpinned his ideas on karma and reincarnation. Anthroposophy is about the spiritual development of humans through karma and reincarnation. As was quoted in the Woods report, "Karmic understanding of children – is broader context of education. Pre-birth experience affects how each person relates to the curriculum." According to Steiner, the current, previous and future races of children are used to determine how individually they are taught.
Remove the racial hierarchy and the central element of Anthroposophy is removed. If you now renounce his racist views, you should allow prospective parents to see your working. How did the Anthroposophical movement come to reject his racism? How are you sure racist elements do not appear in your schools? (see this recent parent's horrible experience for example with a teacher using the word 'nigger' that was in a Steiner textbook.) Downplaying or denying the issues will not cut it. It will look like you are hiding the fact that no such review has ever taken place.
4. Will you explain how Steiner's work influences your teaching of science?
Steiner had very many strange views on science. He believed science needed to be extended through spiritual investigation including clairvoyance and meditation. The British Humanist Society have recently criticised Steiner education as being pseudoscientific. Children are likely to get distorted views of evolution, chemistry, mathematics and geology. History teaching is based on myths. Will you be clear with parents on whether or not you reject Steiner's scientific views and now accept mainstream, well established science?
5. Will you publish what the spiritual and religious elements of your curriculum are?
It is often denied by Steiner proponents that Anthroposophy is a religion. This is difficult to accept. Steiner viewed the spiritual world as real and that knowledge could be gained of it though meditation and clairvoyance.He proposed that Lucifer was the god of light with an antagonist spirit called Ahriman, the god of darkness. Jesus Christ was seen as a sun god who came to Earth to balance these two opposing forces. Which bit of this is not religious?
Steiner wrote extensively on occultism. That is, he viewed that spiritual knowledge was available to a privileged few: those that develop within Anthroposophy. He saw Steiner schools as preparing children to take on anthroposophical teaching as they grew. Do you renounce this?
How do you counter the charge that Anthroposophy is in fact an esoteric crypto-religious cult?
Within Steiner eduction, much of the curriculum and methods have occult and spiritual significance  Eurythmy, the dance practised daily in schools is based on mystical movements to aid the spirit. The practices are art are based on spiritual views of how children view the world.  Do you believe Steiner had special spiritual gifts and that his revelations are true? If not, how do you determine which of his insights are sound and which are just mystical babblings?
Steiner wrote prayers  for students to recite every day. He told teachers to deny to parents they were prayers and to call them verses in order to avoid association with religious practice in schools, which may be illegal. Will you be asking children to recite these prayers?
Will you fully inform parents of the spiritual nature of any activities you undertake with children and will you describe how parents can choose to let their children opt out of the religious and spiritual elements of your teaching practices?
 6. What role does Anthroposophical Medicine play in your School's ethos and how will you ensure parents are fully informed and the nature of any therapies or treatments given to students?
 The role of the school doctor is seen as important for Steiner Schools. The doctor does not just play a medical role but a spiritual role. Will you describe on your website how you intend to integrate anthroposophical medical practices into the school.
Many anthroposophical medical practices are described as pure quackery, like homeopathy. Will you disclose when you propose medical intervention for children that deviates from mainstream practice and ensure that parents are fully informed about the lack of evidence base for such practices? Will you describe the nature of diagnoses made by anthroposophical doctors?
Steiner communities are seen by the Health Protection Agency as risk communities for infectious disease due to anthroposophical beliefs in not vaccinating children. Will you disclose this risk fully to parents? Will you support government guidelines in promoting the full vaccine schedule?
7. Will you tell parents about the gnomes?
Please. Just tell everyone about the gnomes.
And let me be clear about my central concern for the avoidance of doubt. It is not that you teachers may have spiritual views and that your school is founded on spiritual beliefs. There are many mainstream schools that are founded thus. My concern is that you are not open and honest about this, and, as such, parents can never make an informed decision.
Steiner had very specific occult and spiritual aims for his schools. Is it your ethical responsibility to either be open about them, or to show how you have renounced them. If you have renounced them, you should say in detail how this has been done and what remaining elements of Steiner philosophy will be allowed to influence the school.
I look forward to the response from Steiner Academy Bristol.
Follow Up
The Bristol Steiner Academy web site has now published a statement about their relationship with Anthroposophy. My opinion is that it utterly fails to address the above questions and is misleading by omission – as usual. The statement is inherently contradictory. It asserts the school will be founded on the spiritual principles of Steiner but will not "promote nor denigrate any particular religious or spiritual beliefs". As always, the school is failing to disclose just how the spiritual principles of Steiner actually influence the school. We know from the Woods reports on Steiner Schools  that when questioned, "Seventy per cent [of Steiner Teachers] also agreed that Steiner education subtly influenced or predisposed  pupils to be open to the spiritual world and anthroposophy".  That rather undermines the statements from the Steiner School movement that they are neutral on spiritual matters and do not promote anthroposophy.
The blogger Alicia Hamburg takes the statement apart on her blog: A MATTER OF PRIVATE BELIEF