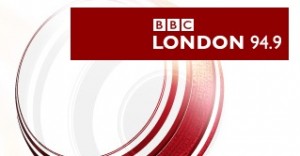 I have received a reply from the BBC to my complaint that BBC Radio London seriously misled its listeners during a 'Barking Hour' programme on the use of chiropractic and homeopathy for dogs. Details of the concerns are listed on my previous blog post. To remind you, the programme was given over to "animal chiropractor",  Kay McCarroll, who made many unchallenged, misleading statements about quack treatments for dogs.
The programme misled the listener by failing to mention that,
Chiropractic is based on a mystical and unscientific view of health and medicine and there is no evidence that spinal manipulation is effective for any condition with the possible exception of minor and temporary relief of lower back pain in adult humans. Moreover, spinal manipulation carries significant risks including stroke.

Chiropractic is a statutory regulated trade in the UK and that the regulator does not recognise the concept of 'animal chiropractor'.
Homeopathy is a disproven form of pre-scientific medicine that is based on magical thinking and has no good evidence that it is effective for any condition.
Muscle testing or kiniesiology is a scientifically implausible alternative diagnostic technique that has no evidence behind it and is used as a sales tool for selling diets, pills and other alternative treatments.
It is illegal for any person to treat an animal unless they are a registered veterinary surgeon, the animals owner. Chiropractors may only touch an animal if it has been seen by a vet, diagnosed and referrered.
Furthermore, the show failed in its editorial duty by
Mocking the person who called in to state that homeopathy was disproven and that it could be a danger to the welfare of animals.

Suggesting that listeners look for a chiropractor directly and in doing so possibly allow an animal to be treated illegally. Such treatments can only be performed under the supervision of a vet.
This is the letter I received from the BBC,
Thanks for your contact regarding BBC London on 17 May.

Please accept our apologies for the delay in replying, we understand our correspondents appreciate a quick response and we are sorry you had to wait on this occasion.

We have discussed your points personally and at length with the station's Editor who in turn has personally reviewed the programme segment in question, so we hope to be able to clarify matters thus allaying your concerns.

Jo Good devotes an hour each week to the discussion of all aspects of dog ownership and care. Over the past year, she has interviewed several Vets about treatment for dogs and she has discussed everything from immunisation and diet to homeopathy and conventional scientific treatment. The interview with Kay McCarroll should be considered in that context, one interview amongs countless on the programme which on this individual occasions was simply exploring alternative treatments.

Kay McCarroll says she is aware of the requirements of the Veterinary Act and assures us she works within the law. This is her statement on the matter:

"It seems that on this session I did not make it clear that all chiropractors that treat animals work under the Veterinary Act, specifically the exemption order of 1962 and that chiropractic treatment offered to the animals is under the direction or knowledge of a Vet, and all homoeopathy remedies can only be administered by a Vet."

This was known to Jo Good and contributor Anna Webb, which is why they (and Kay McCarroll) made several references throughout the segment to the importance of working with Vets and taking their advice, for example:

"…You can go to your Vet for a referral to a homeopath if you want a second opinion…"

"…You must visit a Vet…because we are not Vets…"

"…This is common with Jack Russells. Your Vet is quite correct…"

"…Check with your Vet…but I would also recommend…"

Jo Good also adds: "…because my dog has spondylitis of the spine, I took her to the Vet yesterday who suggested I take her to an osteopath who practices in his surgery…".

We are satisfied that listeners to Jo Good's weekly dog feature would have heard this interview in the context of the wider debate about the healthcare of dogs and therefore it was balanced and fair, and thus appropriate, but we are naturally sorry to learn that you had concerns.

In closing, our apologies once again for the delayed response and thanks again for taking the time to contact us.

Kind Regards

Nicola Maguire

BBC Complaints
The absurdities in this response are obvious.
The fact that other programmes may have tackled real treatments in a factual and evidence based way does not mean that this can be balanced with other programmes that uncritically promote nonsense. It is also no good that Kay McCarroll has issued a statement after the programme – these points should have been clearly made during the programme. To cherry pick a few statements that mention vets but without making this central point is not acceptable.
To claim that this programme was" balanced and fair" when straightforward falsehoods and misrepresentations were made without challenge is nonsense. And that when challenged, the challenger was mocked.
Once gain, the BBC has failed to take notice of the Jones Report into BBC reporting of scientific issues. As I said in my last post,
Often shows are critisised for giving 'equal weight' to opposing views, even when one viewpoint may be fringe and unsupported by science. On this show, there was not even an attempt to give equal weight to evidence-based views. The Jones report goes further in saying "there should be no attempt to give equal weight to opinion and to evidence". Indeed, there must be "due weight" to discussions, where scientific and evidence-based views must dominate against conjecture, opinion, superstition and pseudoscience. In such a context, the Barking Hour were completely wrong to give unfettered airtime to a fringe practitioner with pseudoscientific views on treating animals without any attempt to give due weight to the appropriate science.
I shall be following this up and writing back. These issues are important. These sorts of radio programmes are one of the few ways in which quack practitioners, such as homeopaths and chiropractors, are able to get unchallenged messages out to the public. The ASA have made it quite clear that adverts would not be allowed to make the claims aired on this programme. And these claims could put animal welfare at risk. Serious conditions were discussed and animals cannot speak for themselves. I shall, of course, keep you informed
Update
29th July 2013
The BBC Responded to my rejection of their handling of the complaint with a letter that simple stated that they had nothing further to add.
So, this complaint then becomes a Stage 2 complaint in BBC terms and now will be handled by a team who are independent of the production team. Slowly the wheels turn.