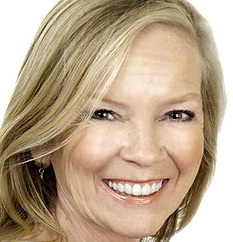 This week, the BBC has published its findings into an investigation of a May episode of BBC London's Barking Hour programme where misleading, dangerous and possibly illegal advice was given about he treatment of animals with chiropractic and homeopathy.
Despite the BBC originally dismissing my complaint and saying that it was "balanced and fair", an independent investigation found the programme had made unfounded claims, had misled the audience and had not fulfilled their "duty to be impartial and to research topics thoroughly".
The radio programme was a sorry mess. Jo Good, the presenter, had invited on an "animal chiropractor" who was then allowed to make many unchallenged claims that would have put animals welfare at risk, misled the listeners and even invited people to let their animals undergo illegal medical treatments. My original complaint pointed out that in the UK, veterinary chiropractic is not recognised and that the regulator, the General Chiropractic Council, is very clear that animal chiropractor is a misuse of the term chiropractor. Furthermore, any claims that chiropractic or homeopathy could treat animals was not evidence based and would have misled listeners. As the guest was not a registered vet, any invitation for the listeners to bring their animals for treatment by her or other animal chiropractor would have been an offense under the Veterinary Surgeons' Act. Animals undergoing the suggested treatments would have been misdiagnosed and remained untreated, leaving them in pain, ill or at risk of death.
This broadcast was deeply irresponsible and fell well short of the standards we would expect of the BBC.
The complaint has taken five months to be resolved. Originally, I was told that,
We are satisfied that listeners to Jo Good's weekly dog feature would have heard this interview in the context of the wider debate about the healthcare of dogs and therefore it was balanced and fair, and thus appropriate, but we are naturally sorry to learn that you had concerns.
Of course, no such wider debate took place. The programme makers refused to look further into this. Even when the guest chiropractor admitted that she "did not make it clear" that all treatment had to be under the supervision of a vet, no major problem was seen by the producers when you might have though that this was fundamental to the whole story.
I took my complaint to the next level, which is to the Editorial Complaints Unit, where an independent assessment is made.
I sent a letter which complained that the BBC had.
knowingly and materially mislead its audiences, 

distorted 

known facts and presented invented material as fact;

failed to 

make checks to establish the credentials of their contributors;

failed to 

do all they could to ensure that 'controversial subjects' are treated with due 

impartiality; and

failed to act with e

ditorial Integrity and independence from external interests;
In early September, I received a provisional response that stated that,
The programme did not meet the required standards for due accuracy and due impartiality as set out in the BBC's Editorial Guidelines and we are therefore upholding your complaint.
That was good news. But I felt their response did not go far enough. In particular, I was concerned the BBC was still failing to understand that due impartiality on such an issue would have made it very difficult to ever let a contributor make their claims. I wrote to the ECU asking then to consider the recommendations of the Jones Report in their findings,
Dear Mr Steel.

I am very happy to see that you will be upholding my complaint regarding the Barking Hour show, BBC Radio London, 16 May 2013.

However, in your final report, I would urge you to consider the messages contained in the BBC Trust review of impartiality and accuracy of the BBC's coverage of science .

The Jones' Report makes it clear that due weight is the appropriate way to balance contentious scientific issues. I fear that even if the presenters had challenged the guest's views on chiropractic, homeopathy and kinesiology then the 'centre of gravity' of the discussion would still have given undue prominence to pseudoscientific beliefs and not enough weight to scientific consensus, evidence and reason. A 'balanced' programme, giving equal time would, risk misleading listeners by giving the impression that there is genuine uncertainty about the issues of animal chiropractic, homeopathy and kinesiology. There is not.

I fully appreciate that had the Jones recommendations been followed then the programme would have been very difficult. However, I would argue that this is fully justified. The guest and the presenters on the show held incompetent beliefs about the treatment of animals. They held views that were contradicted by well established science, were implausible, and put animal welfare at risk. As such, it is hard to justify allowing her a platform to promote those views without it being in the context of a programme that is able to fully set forth why such views are dangerous and incorrect. That would be the only way the Jones' criteria for due weight could be met. And as such, the centre of gravity of the programme would have to shift completely and be almost fully on the side of those who take the position that chiropractic and homeopathy for animals has no evidence base behind it and no reason to think it might work.

I look forward to reading your final report,
The response to this was rather disappointing,
You make an arguable case, but long experience has taught me caution about going beyond my brief for deciding whether there has been a breach of editorial standards and into the area of prescribing what might have met those standards.  I'm therefore finalising my finding on the basis of my letter of 3 September, but it's open to you to appeal to the Editorial Standards Committee of the BBC Trust if you believe the finding doesn't go far enough.
As such, the final finding I find is rather weak, despite it upholding my complaint in its entirety, and, in particular, the "further action" misses an opportunity to move the BBC away from this alluring trap of talking nonsense about crowd pleasing quackery.
Jo Good, BBC London 94.9FM, 17 May 2013: Finding by the Editorial Complaints Unit

Complaint
During a regular slot devoted to canine topics, the presenter's guest was an "alternative" veterinary practitioner. A listener complained that the guest was allowed to make unfounded claims for treatments (ranging from homeopathy to chiropractic) for whose effectiveness there was no scientific evidence, and that the item gave the misleading impression that dog-owners could take their animals to alternative practitioners without referral by a vet (which is illegal).

Outcome
The presenter appeared to endorse claims which should have been challenged, and the item as a whole gave the misleading impression complained of.
Upheld

Further action
The Editor discussed the finding with the presenter and producer, reminding them of their duty to be impartial and to research topics thoroughly so that they are aware of all sides of the debate and, in this case, the legal implications
As @PencilBloke said on twitter…
@lecanardnoir [Challenge the program] "The program was fine." [Object to this] "We've nothing more to add" [Push] "Oh yeah, you were right."

— Rob (@PencilBloke) October 21, 2013