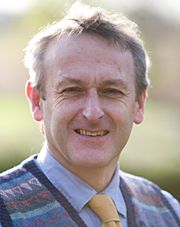 The first Free School approved in the UK run under the occult teachings of Rudolf Steiner has been issued with a 'Financial Notice to Improve'. Frome Steiner Academy was set up in 2012 with the support of Michael Gove after applications from local Steiner supporters including Emma Cragie, former trustee of Bruton Steiner School, and her sister Annunziatta Rees Mogg (whose brother is local MP Jacob Rees Mogg). A letter that has appeared on the Department for Education web site states that the School has failed to submit its audited financial statements and so is in breach of its Trust Funding Agreement. The letter suggests there are bigger issues than just a late return,
This letter and its annex serve as a written notice to improve financial management, control and governance at the Trust. It reflects the weak financial position of the Trust and continued concerns on governance and oversight of financial management and controls by the board.
Steiner Schools are controversial because they are Anthroposophical Schools. That is, their entire approach and curriculum are based on the occult teachings of the early 20th Century mystic Rudolf Steiner. He saw these schools as being necessary to help children's souls incarnate into their new bodies. He saw humans as moving through a racial hierarchy of existance where higher souls were born into Aryan bodies, where blond hair and blue eyes bestowed intelligence. Anthroposophy is an esoteric and initiated form of Christianity blended with ideas from Eastern mystical traditions and the occult worldviews of Madam Blavatsky and the Theosophists. Children are prevented from reading until their souls have passed through their first incarnation, typically after age 7. Technology teaching is held back until a second stage of incarnation is achieved around 14 years of age. All in all, these are very unconventional schools.
To give public money to such institutions was controversial. The BBC reported on the odd nature of their beliefs and filmed their principal, Trevor Mepham, attempt to dodge questions about reincarnation. It is a common thread to criticism of Steiner Schools that they are not open to parents and authorities about their Anthroposophical aims and universally misdirect enquiries by stating that they "do not teach anthroposophy". This is misleading as whilst not directly teaching anthroposophical beliefs, their entire approach is based on Steiner's mystical beliefs, including the dances (eurythmy), stylistic and restricted art, delayed education for children, teaching of myths, celebration of occult festivals and use of homeopathy and other alternative medicines on children.
The letter has been sent to Trevor Mepham, principal and Accounting Officer for the school. He is warned that unless the order is complied with then the termination process would be invoked. Mepham used to be head of the first publicly funded Steiner school in the UK set up under Labour's Academy program before being moved to Frome for the first free school. The Steiner Academy Hereford was bottom of the primary school league tables for England in 2009. None of the children met the necessary levels. Hereford also held the dubious honour of being the only school in a Freedom of Information request that had "refused to allow either clinicians or school nurses to administer the HPV vaccine?"
It is my view that Steiner Schools are inherently anti-educational and, with their views on quack medicine and their hostility to vaccinations, are a threat to the health of children. If Frome Steiner Academy does fold it will be a good thing for the children of this Somerset town.
Update 13th May
The Frome Steiner Academy has posted a statement with respect to the issuing of the notice.
The DfE have said that the trustees need to have an independent review of the procedures to show that the Trustees/Governors are in a position to ensure that this doesn't happen again and have robust procedures in place.

In essence as a school we have 4 months to file the accounts compared to the normal companies 9 months. The audited accounts have been produced and have a clean audit report with no issues apart from the late filing. They have been submitted to the DfE and are published on our website here.

They have given us a timeline for the review and we have been ahead of every step so far.
Their financial statement does indeed spell out a couple of financial and operational risks that were predicted when the school opened. Firstly, that they would not be able to get the 600 pupils they said they would. Their costs are based in having that number of pupils but they only get income for the 196 on the role. Secondly, the recruitment of Steiner teachers is proving challenging.