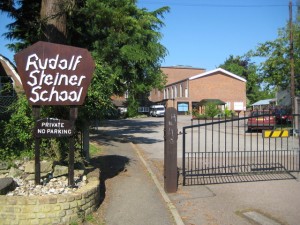 The Telegraph reports in an 'exclusive' that Rudolf Steiner School Kings Langley (RSSKS) has been ordered to close by the government. Six weeks ago, I reported on how the School had received a series of terrible inspection reports that resulted in the school being unable to take on new pupils. The Secretary of State for Education has now issued a notice for the school to be deregistered and closed.
The last Ofsted inspection report was damning and horrifying. At the heart of the problems were failures in child protection issues. One teacher, Denis McCarthy, was sacked for 'gross misconduct', although the nature of the misconduct has not been made public.
The School was due to close last week, but has lodged an appeal and will open for the new term today.
A central part of the concerns were over "a culture of close relationships" between pupils and teachers. These relationships extended beyond the professional relationships you would expect in a school.
Anyone with knowledge of the philosophy of Steiner Schools will understand that "a culture of close relationships" is a feature of Steiner Schools generally and not a single isolated aberrant example in this school. A defining attribute of Steiner Schools is how one teacher may stay with a class for many years and is encouraged to develop strong and personal bonds with children.
Kevin Avison, who is an 'Executive Officer' of the Steiner Waldorf Schools Fellowship UK (the body that oversees Steiner standards), has written in 'A Handbook for Waldorf (Steiner) Class Teachers' exactly what is required of them in their relationships with pupils. For example, in a chapter entitled "How to make it difficult for anyone else to teach your class – ever!", Avison says,
Tell the class frequently that they are a very special group (they must be to have you as a teacher) and let them know implicitly and explicitly that you are the only person fit and able to teach them. Alongside this, it helps to hint frequently that no-one else can or could handle them as you do.

Make a particular point of cultivating the strongest leaders in the class so that they see you as their special ally, the only adult who understands them.

Ensure that class evenings have as much as possible the quality of a party held in your own home.

Rewards, for example chocolates (especially if the school rule is no chocolate), should be awarded to indicate how pleased you are with an individual (and, of course, it's "our secret").
The Steiner Education approach is based on the clairvoyant visions of the mystic and esotericist Rudolf Steiner. His occult religious movement 'Anthroposophy' underpins all aspects of the school curriculum and approach. I have previously written about how the closed, cult-like movement behind these schools provides a dangerous environment for children. Although the schools often say that they 'do not teach Anthroposophy', Steiner Schools are indeed Anthroposophical Schools in that every aspect of the curriculum, school structure, teaching methods and governance is determined by the occult teachings of Rudolf Steiner on education, including the need to build these 'close relationships'.
Whistleblowers have reported how this 'close relationship' cultivated within Steiner Schools can lead to obvious problems. Grégoire Perra has written extensively about his experiences in a Paris Steiner School and the "Questionable Closeness Between Students and Teachers". It is worth quoting him extensively (with my emphasis),
One aspect of the insidious indoctrination in Waldorf schools is based on the establishment of a very close relationship between the teacher and his or her ​​students. Firstly, this proximity is enhanced by the fact that the same class teacher can follow the same group of students for six to eight years. This obviously contributes to the creation of relationships that are more familial than professional. In addition, measures are deliberately taken to create the conditions for increased closeness. For example, it is common that some students become babysitters or housekeepers for their teachers to make some pocket money. And I worked in a school where the students knew absolutely everything about the private lives of their teachers. Teachers' private lives had become a common topic of discussion in the playground, due to the feeling of living in a kind of extended family.

This continuing proximity of students with their teachers is such that it does not seem abnormal, unless significant missteps sometimes lead school officials to take some limited measures. Having been both witness and victim, I can say that unusual closeness is part of the rationale of these schools. This is why there is rarely any strong resistance against the excesses that may arise, but as much as possible they are tolerated. Some examples of these abuses that I have witnessed: It was not uncommon that some teachers went to a cafe with students for conversation and a glass of wine after school, or teachers invited students to come shopping with them. I also remember a high school teacher unashamedly distributing a postcard from her latest theatrical performance, where she was seen in a bathing suit. Yet this act amounted to distributing pictures of herself in underwear without realizing the trouble it could cause, encouraging developing adolescents to visualize the naked body of their young teacher.

Here I must be very clear and also mention legally reprehensible behavior. Indeed, some ethical rules seem to be disregarded in the Steiner-Waldorf schools, and there are cases of sexual and romantic relationships sometimes occurring between students and teachers. For example, when I was teaching, I witnessed in one of these schools an illicit relationship that had begun between a teacher and a student of the upper classes. They started dating when the student was in 10th grade (Third) and the situation continued until the 12th grade (First or Terminal). All class teachers of the high school knew about it, including some who were members of the board of the school. How could they ignore it, since this teacher and this student had come to live together in the same apartment? When this teacher left school after completing certification to teach elsewhere, all teachers of the upper classes — except one who probably wanted to be cautious, but who like the others who knew what had happened — came to a party in the apartment. Among themselves, teachers and students pretended to ignore or hide what was an open secret.
It is worth mentioning this at length because I am quite sure the issues raised at Kings Langley are intrinsic to the nature of Steiner education and not an example of extraordinary circumstances. The issues raised here will be present in many, if not all, Steiner Schools in the UK, including those opened recently by Michael Gove under the Free School programme. This would perhaps explain the school's responses to the series of inspections and their failure to deal with the issues raised. The last report accused the school of failures to address these issues and of misleading parents.
The report says,
Leaders have failed to identify that the culture of close relationships at the school puts pupils at risk. Professional boundaries between staff, parents and pupils are not maintained. Staff, including senior leaders, do not follow the school's own policies on social media access. Parents arrange for pupils to see their teachers, and former teachers, off the school site. This culture is unchanged, despite known serious safeguarding failings.

Leaders have underplayed and misrepresented the school's safeguarding failings to parents. On more than one occasion, they have publicly stated that the failure is simply one of 'record keeping'. They have also stated that 'no transgressions or wrongdoings were found to have taken place' and have implied that former parents who expressed concerns have misrepresented the position. These messages are not supported by the inspection evidence.
It is possible that Kings Langley and other Steiner Schools have got away with this for so long because of serious failings in the inspection regime. The Steiner movement successfully lobbied the government to have independent Steiner School inspected by a special body and not Ofsted. The School Inspection Service was set up to inspect these schools of a 'special nature'. Their website says, "SIS professional inspectors are trained to conduct the inspection of Steiner Waldorf schools and understand their ethos and the special features of their curriculum". Inspectors have intimate knowledge of Anthroposophy and Steiner Schools and may take for granted aspects of the schools that would be very abnormal outside. Steiner Schools have tended to get glowing reports. However, it would appear at Kings Langley that persistent complaints from 'whistle-blowing' parents have resulted in Ofsted stepping in.
The Government have known for many years about problems within the schools. One blog post on DCScience reports one disturbing incident of racist anthroposophical views leaking into the classroom. I reported on a meeting between Steiner School lobbyists (including Jacob Rees Mogg's sister, Emma Craigie) and Michael Gove's advisers on how to manage the PR problems that might arise if the racist doctrine of Rudolf Steiner was to make the news (notes here).
The School has stated that it is appealing the decision to close and while it does so will remain open. They had 28 days to submit an appeal and will have done so by now. The government will have another 28 days to respond before the case then goes to a tribunal hearing. In reality, this means that the School has at least until Christmas, and maybe longer with further appeals and negotiation with the DfE. To show that the school is committed to change, it is taking on a new headmaster, probably from another Steiner School, and appointing new trustees. All this change should have been done months ago after the first inspection failures and now looks like shutting the barn door a little too late. But the future of the Steiner movement in education in the UK is at stake here.
To this end, the school has appointed some very serious lawyers from the firm Mishcon de Reya. Their chief lawyer, Anthony Julius, is very high-profile and was Princess Diana's divorce lawyer. He also successfully defended Deborah Lipstadt in the libel trial brought by holocaust-denier David Irving. This has now been turned into the film 'Denial' starring Rachel Weisz.
Hiring such lawyers will not be cheap. Indeed, it is amazing that the school in itself could afford to do so. Steiner Schools are run on a shoestring with private fees being typically much less than other private schools. However, the Steiner movement itself has lots of cash with many profitable businesses associated with Anthroposophy and Rudolf Steiner, such as Triodos Bank, Software AG and Weleda healthcare.
As well as the financial and legal threats to the school, it must also now face the reputational crisis of the threatened deregistration. In short, it must hang on to fee-paying pupils. Typically, in Steiner Schools, many parents will be wedded to the ethos and have nowhere else to go. There will be many parents though with a more peripheral engagement with the Anthroposophical movement and may well be thinking of contingencies to move their children. Furthermore, the school not only has a deregistration order against it, but is also barred from recruiting new students. Time will be ticking fast against the school if it cannot find new fee paying parents. It may also be hard to properly insure the school right now.
But this is a fight the Anthroposophical movement cannot afford to lose. The School has said to parents it is committed to delivering a full Steiner education. I would contend this is impossible if it wants to succeed in an appeal and pass future inspections. The failings in the inspections and due to the intrinsic nature of the Anthroposophical curriculum and belief system. There will be great tensions between the anthroposophical committed members of staff, the Steiner Waldorf Schools Fellowship who oversee such schools, and those progressives in staff and parents who want the school to move on. This is a battle that always rages in Steiner education between those who simply want the school to be 'inspired' by Steiner and those who demand it adheres strictly to an Anthroposophical approach with all the occult and crypto-religious paraphernalia. So far, the Anthroposophist tend to win. You cannot be a Steiner School without Anthroposophy.
---
For more information on Anthroposophy and Steiner ediucation: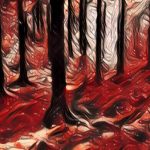 Ten Things You Should Know About Waldorf/Steiner Schools
---
It may be worth noting one dark irony of the school hiring Anthony Julius to represent them. Julius is well known for his activism and writing against anti-Semitism. Steiner Schools have been criticised for being based on Anthroposophy which carries with it inherently problematic ideas about race. Steiner viewed the schools as where children could properly incarnate into their new souls, progressing through each incarnation into more mature and developed Aryan souls.
The American academic, Peter Staudenmaier, has worked extensively on Steiner's views on race, Jews and the interaction of Anthroposophists with the German Nazi state. Steiner's view of Jews was complex and sometimes contradictory. He went through phases of clear anti-Semitism and anti-Zionism, but briefly for a year or two, around 1900, appeared to reject anti-semitism and be more humanistic in his philosophy. It is during this brief enlightened phase that supporters of Steiner like to quote him to defend him, and then steadfastly ignore his more common and wider thoughts. Staudenmaier gives a much more balanced and nuanced view of Steiner and his views on anti-Semitism.
According to Steiner's theory of racial karma, each soul works its way upward through a series of successively higher racial forms over the course of many incarnations. The goal of this process, which might be characterised as a variety of spiritual eugenics, is eventually to escape particular racial and ethnic attributes altogether and achieve a sort of absolute individuality, the "Universal Human". The German people occupied a special place in this development, as pre-eminent representatives of the fully realised "I" or consummate individuality. The ancient Hebrews also had a crucial role to play in this unfolding drama of cosmic evolution: their "mission" was to prepare the way for Christ, the bearer of universal humanity. In Steiner's racial theory, however, the Jewish mission-to serve as vehicle for the appearance of Christ in the physical realm-had been fulfilled two thousand years earlier, and ever since then there was simply no more reason for the Jews to exist.
Steiner developed his ideas around education whilst fully immersed in the esoteric ideas he had garnered from the likes of Helena Blavatsky and the Theosophists' awful views around 'root races'. Staudenmaier says, "The theosophical movement combined organisational and confessional pluralism with ideological racism and pointed antisemitism. While anyone of any race, nationality and creed was welcome to join the Theosophical Society, central theosophical texts displayed a persistent anti-Jewish bias.  Indeed, Steiner's education had the specific occult purpose of developing souls through the racial hierarchy, and that Anthroposophy was the way that the Aryan race would be preserved. Steiner saw skin colour and race as central to understanding a person's spirituality,
One can only understand history and all of social life, including today's social life, if one pays attention to people's racial characteristics. And one can only understand all that is spiritual in the correct sense if one first examines how this spiritual element operates within people precisely through the color of their skin.
Steiner's 1923 lecture "Color and the Races of Humankind"
Steiner's anti-Semitism and racism was not the genocidal hatred of Hitler. But he saw the Jews were no longer required on the Earth. Anthroposophy was the way Jews could move onto better spiritual incarnations.
"Judaism as such has long outlived itself and no longer has a legitimate place in the modern life of peoples; the fact that it has nevertheless succeeded in maintaining itself is an aberration in world history the consequences of which had to follow." — Rudolf Steiner, "Vom Wesen des Judentums"
This is the insidious religious motivation of Steiner Schools. It is the secret that is not made clear to parents and pupils. As Steiner himself said,
[W]e have to remember that an institution like the Independent Waldorf School with its anthroposophical character, has goals that, of course, coincide with anthroposophical desires. At the moment, though, if that connection were made official, people would break the Waldorf School's neck.
No school inspection will pick up this central deceit of Steiner Schools. Ofsted does not have a check box to enquire into racial doctrines of the School's founders or a remit to uncover the occult purposes of strange school activities like Eurythmy, art-work, peach-coloured walls, or Festival celebrations. Steiner Schools are well practiced in how to deceive inspectors, and they will not pick up the subtle indoctrination that the curriculum is designed to impart.
The Rudolf Steiner School Kings Langley has been unlucky in that inspectors have picked up in aspects that they do check, even if the inspectors do not yet understand the intrinsic nature of these shortcomings and failures. This Steiner School can only now survive and continue with an Anthroposophical education through another failure of external inspection to understand the nature of Steiner-Waldorf education – and a large dose of luck. If the school is closed, then the future of all other Steiner Schools in the UK must be called in question.