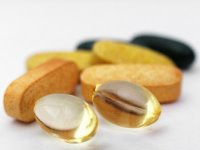 The Complementary and Natural Healthcare Council, Ofquack, is having an appalling start to its life. Needing 10,000 people to join its register in the first year to break even, it has collected less than 300 names. This should be put in context with a
claimed
"150,000 complementary healthcare practitioners in the UK."
Part of the problem is that, at the moment, Ofquack is only allowing nutritional therapists and massage therapists to join. The bulk of the members so far are massage therapists with just a few nutritionists having paid the fee. The CNHC claims to have the cooperation of the 'professional' bodies that represent the trades they want to regulate. Is this really true? My first ever post on the CNHC suggested that the new body was struggling to gain the support of existing bodies, and that this problem appeared to be so severe as to threaten the new bodies very existence.
Nutritional Therapists have a 'professional body' called BANT, the British Association for Applied Nutrition and Nutritional Therapy. BANT appear to back the formation of a unified regulator and have issued the following statement:
The British Association for Applied Nutrition and Nutritional Therapy fully supports the recommendation that all nutrition professionals involved in providing advice to the public should come under the strictest regulation. Voluntary self regulation is now under way with the Nutritional Therapy Council and we expect the register will be taken over by the Complementary and Natural Healthcare Council (CNHC) in January 2009.
So, how come so few nutritional therapists have joined? Let's have a look at the governing council of BANT and the members who are qualified and working in some professional capacity as a nurtritional therapist:
Emma Stiles BSc (Hons), NT
Chair of BANT Council

T. Callis BSc (Hons) NT
Deputy Chair BANT Council

Avril McCracken Dip ION
Company Secretary

John Googe Dip ION
Honorary Treasurer

Jayne Nelson Dip ION
Chair of PR Committee

Simon Lewis Dip BCNH
Chair of Members Forum Committee

Faye Baxter BSc NM
Council Member

Jill Barber Dip ION, FDSc Nutritional Therapy
Council Member

Catherine Honeywell BSc (Hons)Food Science, Dip RAW Nutrition, BSYA (Irid), MBANT
Council Member
Running each of these names through the CNHC register uncovers that not one of these people has bothered to register themselves with the new regulator. It would look as if BANT is not fully behind this enterprise.
BANT is not the only body representing nutritionists. The Nutritional Therapy Council claims to be the current regulator and, according the Princes' Foundation for Integrated Health, is "transferring the administration of its practitioner register" to the CNHC. How many of the senior nutritionists at the NTC have joined Ofquack? Well, in a display of superb openness and transparency, the NTC do not list their officers and so we cannot find out who their leaders are.
However, we can guess that not too many have rushed to join the register. For despite early signs of eagerness to join this state sponsored enterprise, the NTC issued the following statement last  February,
The NTC is in discussion with the CNHC about the maintenance of standards for registration of nutritional therapy practitioners. In the interim, the NTC has suspended the transfer of registration to the CNHC and will be maintaining the NTC register in operation.
So, the NTC have for some reason seen fit not to transfer their powers away. Why, we do not know.
What of other senior figures in the world of Nutritional Therapy. Well, the most obvious figure is Patrick Holford, the founder of the Institute of Optimum Nutrition that has trained a significant fraction of the UK's nutritionists. Well, obviously, Patrick has not seen fit to register himself, despite his claims to be at the forefront of  patient research. What of his various organisations that he has involvement with, like ION and the Brain Bio Institute? Well, the ION runs patient clinics. We can see a list of nutrionists who work with the public,
Amanda Moore
BSc Hons, DipION, MBANT – Female health specialist

Joanna Coker
Fd/Sc DipION mBANT NTC

Susie Perry
Bsc Hons Dip ION

Alison Peacham
BEd Hons, DipION, MBANT – Children's health specialist

Sally Child
SRN, HV, Dip ION, MBANT, Fellow ION – Children's Health Specialist
No. Not a single registration.
Are their education team setting an example to their students?
DIRECTOR of EDUCATION
Valerie Bullen (MSc, BSc, FIBMS, MIBiol, CBiol, PGCE, FHEA

SENIOR CURRICULUM MANAGER
Nigel Hinchliffe (BSc, DipION)

SCIENCE ACCESS COURSES PROGRAMME LEADER
Michael Beckerman (BSc, AKC, FZS)

EDUCATION DEVELOPMENT MANAGER
Alison Peacham (BEd Hons, DipION)

CLINICAL DEVELOPMENT MANAGER
Carmel Buckley (BSc Hons, DipION)
Again, not a single registration.
How about Patrick Holford's schools charity, Food for the Brain? Surely, a body that works so closely with children should be at the forefront of setting an example by registering?
The nutritionists listed are:
Lorraine Perretta DipION

Deborah Colson DipION

Maro Limnios LL.B Hons solicitor, DipION
Whoops. No. Again.
It would look like the senior members of the Nutritional Therapy profession have rejected the CNHC. Indeed, as I write, it would look like that only 38 nutritional quacks have bothered to stump up their cash. Why, I do not know.
For it is quite easy to speculate why nutritional therapists do not want to join. My own view of nutritional therapy is a that nutritionists have been trained to be little more than a vitamin pill sales force. Patrick Holford, the godfather of the profession, is "Head of Science and Education at Biocare" after selling his own business to them a few years ago. Biocare are part of the Neutrahealth 'consolidator' of vitamin pill selling companies. Nutritional Therapists, under their current 'code of ethics' at BANT are allowed to get kick backs from the pill manufacturers if they sell their customers pills. One would doubt that a more dispassionate regulator would be so happy about this clear conflict of interest.
So, our tax money has funded the registration of quacks with the CNHC to the sum of about £4,000 per quack. It is not clear where they are going to get the money they need to keep going. The registration fees they have so far collected would keep them going for about a week. Other professions are supposed to be joining soon. Will they be forthcoming? So far only the massage therapists have been in any way compliant. And then only a couple of hundred of them.
Things must be getting pretty frantic. If Ofquack cannot get the nutritionists to play ball then the whole project must be over now. How much more money will they waste before the inevitable happens?
It is about time the government took a fresh look at this whole issue. The current situation has arisen after a House of Lords report in 2000 recommended a unified register for a wide range of alternative medicine practitioners. The governments big mistake was to put the process of setting this up in the hands of Prince Charles. Nothing sensible was ever going to be forthcoming. the farce was was predictable. It has happened.