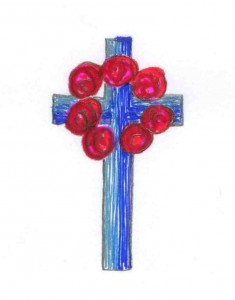 Rudolf Steiner was very clear to his teachers. Young children were incapable of abstract reasoning until they were 14 and their "astral body" had incarnated. Learning to read was bad for a child's development until adult teeth had appeared and the "etheric body" had incarnated. Early years teaching was more about helping children to remember their existence in previous lives than teaching them anything. What they actually do, such as art using restricted colours and media, and dance, had occult meanings to help children on their spiritual pathway. Technology is to be shunned as evil spirits, such as Ahriman, and bad karmic influences are contained within.
Steiner recognised that if parents knew about these aims, the school's neck would be 'broken'. He then was very clear to his teachers to hide the spiritual and religious agenda,
We should be quiet about how we handle things in the school, that is, we should maintain a kind of school confidentiality. We should not speak to people outside the school, except for the parents who come to us with questions, and in that case, only about their children, so that gossip has no opportunity to arise.
But most people have some idea that Steiner schools delay reading and encourage 'eurythmy' dance. How do the schools justify these actions without revealing their occult intentions?
One way is to claim that all these things are to do with latest child psychology research.
The Hereford Steiner Academy, the first state funded school set up under the last Labour government has a contract that parents must sign. It warns parents to keep children away from technology,
Protecting my/our child from unsuitable and unwarranted access to some of the concerns and worries of the adult world and from unmonitored exposure and un-mediated access to media such as television and DVD, computer games, internet chat-rooms and so on. Medical research shows that screen-based activity such as TV, videos, films and computer games can have a negative effect on children (brain activity, concentration, heart-beat, emotional balance and well-being). The younger the child, the greater the effect. For the well-being of your child and their ability to access the education and programme of teaching and learning, please allow no regular screen-based activity/watching for under 8s, no more than 3 hours a week for 9 to 14s and moderate and selective use for young people aged 15 and over. Please try to make sure TVs and computers are not kept in your child's room so that his/her bedroom is free to be a place of rest and comfort. (Further reading 'Remote Controlled' by Dr Aric Sigman & 'Toxic Childhood' by Sue Palmer, amongst others)
Today on the BBC technology website, we see a news item inspired by Dr Aric Sigman's research into early exposure to technology. The article (Warning to cut TV for young children) states that Sigman believes that screens "may produce an increased level of dopamine in children's brains".
This is not the first time in recent months that Sigman has hit the headlines. He had published an article in the Archives of Disease in Childhood that called for a "Time for a view on screen time". This paper created headlines in the Guardian that suggested children's health was at risk from watching television. The BBC, Daily Mail and the Telegraph also ran with the story.
Dorothy Bishop, professor of developmental neuropsychology at Oxford University,  suggested that the research was not impartial and was speculative,
Sigman's paper is not "an impartial expert review of evidence for effects on health and child development". "Aric Sigman does not appear to have any academic or clinical position, or to have done any original research on this topic," she said. "His comments about impact of screen time on brain development and empathy seem speculative in my opinion, and the arguments that he makes could equally well be used to conclude that children should not read books."
Why would Sigman want to write about such things?
A look around the web shows that Sigman has been commissioned by the Ruskin Mill Trust to write a paper called Does not Compute: Screen Technology in Early Years Education.  The Ruskin Mill Trust is a charitable trust that says its aims are:
To advance the education of young people with learning difficulties and/or behavioural problems or special educational needs through training in the areas of arts, crafts, agriculture and environmental sciences, with particular reference being given to the indications and insights of Rudolf Steiner in these areas.

To promote research into the practice and development of those areas of education provided that all research findings will be widely disseminated.
Ruskin Mill is an anthroposophical organisation set up to further anthroposophical occult aims. It is funded by the anthroposophical bank Triodos, and produces research that anthroposophical schools, such as Hereford Academy, use to justify their occult pedagogy.
Peter Etchels on the nature.com blogs reviewed Sigman's work. He calls his work on screen time 'cherry picking' and says,
At the very least, fuelling scaremongering headlines in the media off the back of a single review article doesn't seem like a particularly objective or impartial way to progress science or promote public health, and we should be more sceptical of those who engage in such behaviour.
Etchels is not the first. Ben Goldacre wrote, "How Aric Sigman distorts the scientific evidence to mislead you."
I have no idea if Sigman is an anthroposophist or even favourable to their views. It is quite clear though that the anthroposophists are favourable to Sigmans views. What is interesting is no-one is really asking who would benefit from such views being given uncritical headlines in the main newspapers.
The Anthroposophical movement suspect they will – the people who have commissioned similar work. New Steiner Schools are  being planned around the country under Gove's Free School plan. It helps if the occult nature of the schools is hidden and that their methods are given a veneer of scientific respectability. In that sense, they are being very successful.
Steiner told his teachers,
You need to make the children aware that they are receiving the objective truth, and if this occasionally appears anthroposophical, it is not anthroposophy that is at fault. Things are that way because anthroposophy has something to say about objective truth. It is the material that causes what is said to be anthroposophical. We certainly may not go to the other extreme, where people say that anthroposophy may not be brought into the school. Anthroposophy will be in the school when it is objectively justified, that is, when it is called for by the material itself.
Steiner saw anthroposophy as an objective absolute truth gained through clairvoyance into the higher spiritual realm. If those visions told him that children should not read or engage with technology then that is an absolute truth. The science will support anthroposophy  And if it does not, then they should no doubt keep looking for some science that will support anthroposophy.