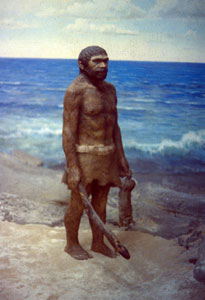 In this story, a supplement industry spokesperson resorts to Creationist 'Science' for their evidence to support the 'crucial' nature of supplement pills, shows how we should eat like Inuits, without the messy business of catching fish (or dying young), and has a pop at one of the UK's most respected academics when he dares to point out some herbal gobbledegook.
A quackometer refrain is that where you find people saying that you cannot get the nutrients you need through diet, you will find a supplement pill pusher. And a new pill pusher has come to light this week: Dr Ann Walker, spokesperson for the Health Supplements Information Service (HSIS), a body set up to be an,
educational programme to present facts about health supplementation in a simple, a straightforward way. We aim to empower consumers with knowledge about nutrients and their crucial role for a healthy living.
Crucial, eh? Given that the HSIS is made up of many large and small business that try to flog nutripills to us, then we might expect strong marketing language. Why take those disgusting little pills if they were not crucial?
So what evidence are we given for the 'crucial' nature of supplements? How does the science stack up and should we rely on such evidence? Let's see what Dr Walker has to say on the subject.
But first a bit of background: Dr Ann Walker looks like a busy person. As well as work with the HSIS, she runs a herbalist training school with her husband, has her own herbalist private practice open twice a week, and still finds time to supervise studies in Human Nutrition in the Hugh Sinclair Unit of Human Nutrition at The University of Reading.
However, the one of Britain's most eminent scientists, Professor David Colquhoun FRS, has pointed out that Dr Walker's association with the University counts as about one tenth of a full time job. He also commented that she signs herself as a Senior Lecturer at Reading when trying to comment on the negative effects of supplements without declaring her interests as a spokesperson for the industry. The straw on the camel's back was exposing her herbalist web site as touting 'gobbledygook' when it suggests that Red Clover is a 'blood cleanser'. The term has no scientific meaning. All this resulted in Dr Walker's husband complaining to the Provost of University College London about Professor Colquhoun and his web site. The complaint alleged defamation and breach of copyright. Ann and her husband had not complained to Professor Colquhoun directly and had not answered his request for them to explain what a 'blood cleanser' was and why this was not gobbledygook.
Threatening legal action and complaining to the University without addressing David directly is a bit unsporting. Why would you do this if your views on herbal treatments stood up to examination? A simple email to David, pointing out his errors, would surely suffice? The fact that this has not happened rings alarm bells. And so, I felt it worthwhile looking at some of the other claims that Dr Ann Walker makes to see if they too support the popping of supplement pills.
Dr Walker writes articles for the Healthspan web site, which claims to be the 'largest home shopping supplier of vitamins and supplements in the UK. Tax free prices. Free P&P (UK)'. Her articles for the site are linked to various supplements and give reasons why purchasing such products are 'crucial'. I am going to pick on the first article in her list and see if it contains good reasons to buy a supplement or two.
The article is entitled 'Did cavemen get arthritis?' and is an attempt to explain why we should be buying Omega-3 and Vitamin D pills. It starts off,
We often hear that the ideal diet to prevent all chronic diseases, including arthritis, is the Stone-Age Diet, which was believed to be based on the meat of hunted animals and the leaves, roots, seeds and fruits of gathered wild plants. Did the ancient Stone-Age diet really combine the best features of what we now call healthy eating? In this article, the links between evolution, nutrition, dietary change and arthritis are explored in relation to archaeological evidence.
It is not clear where we can hear that diet can prevent all chronic diseases. This sort of claim is typical of nutritional therapists and is highly controversial, mainly because there is little evidence for it.
Dr Walker continues,
The earliest known case of human arthritis was found in a cave at La Chapelle-aux-Saints, France in 1908. It was the bent-over frame of a Neanderthal Old Man, who lived 60,000 years ago. His ape-like spine was responsible for the myth that the Neanderthals were one of the missing links in human evolution. But subsequent finds suggest that they were regular humans who just looked a little different from us and that their skeletal deformities were due to diet.
The specifics of the dietary problems are explained as follows:
During the Ice Age, Neanderthals lived in dark caves and probably suffered from vitamin D deficiency due to a lack of sunlight. Hence, if their diet was low in fish, they not only missed out on its rich vitamin D content, but also on its omega 3 fatty acids, with consequent risk of the development of soft, deformed bones and arthritic joints.
The first word that springs out here is 'myth'. Now, the question of whether Neanderthals are our evolutionary ancestors, or our cousins, or even hybrids, has been the subject of much debate and research, But to call it a 'myth' is a bit odd. The next bit is even stranger. Dr Walker claims that subsequent finds now prove that Neanderthals were just plain old humans, maybe a little odd looking, but with dietary problems. Specifically, a lack of Vitamin D would have caused rickets and deformed their bones.
These sorts of arguments about Neanderthals are quite common on the web. However, you will not find them on science web sites but on web sites displaying the rantings of creationists and so-called Intelligent Design advocates. These arguments are important to the creationists. The existence of Neanderthal bones, along with fossils from other homo species, are excellent evidence that archaic forms of humans existed, quite distinct from ourselves, and that evolution can explain their development from earlier, more ape-like ancestors. This is bad news for creationists who like to pretend that no such 'missing links' exist. And so the dissemblers on such sites paint these bones as those of diseased normal humans. A good example of the type of argument can be found on the All About Creation web site. The phrasing and style of argument displayed here is remarkably similar to Dr Walker's site.
The idea that Neanderthals were deformed and diseased ordinary humans has a long heritage, going as far back as the 19th Century German Anatomist Rudolf Virchow, who examined the skeleton of a Neanderthal and pronounced it a victim of rickets and a good bludgeoning around the head. By the beginning of the 20th Century, such ideas had been proved to be nonsense and now they are only to be found on christian literalist web sites (and the odd vitamin sales site).
We now have a much better view of what the Neanderthals were. Far from being backward, diseased and brutish, our cousins were in fact highly successful colonisers of Europe and the Near East. They thrived for hundreds of thousands of years and their remains have been associated with complex hunting and tool making, control of fire and cultural artifcats. Whereas the later arriving sapiens adapted to the harsher environments of Europe though technology, Neanderthals survived through physical adaptions. Their bodies were not diseased but strong and stocky in order to conserve heat and hunt effectively. Their bodies show no signs of rickets. Rather than having the grossly weakened and twisted bones of a rickets victim, their bones are 50% stronger than ours and show none of the usual symptoms of the disease. Why they finally died out, and our own ancestors survived, is still being hotly debated as more evidence comes to light. However, it might be worth noting that the natural assumption that modern humans were far superior in their adaptions for the modern world may yet turn out to be hubris. Neandethals may yet turn out to have a longer dominion over their world than we do.
To further the idea that we will become more Neanderthal like if we don't take our Vitamin D and Omega-3 pills, Dr Walker goes on to more theories about fish oil in the diet of earlier humans. She says that intakes of "vitamins, minerals and phyto-chemicals, such as flavonoids, would have been much higher than today" and this may have made possible brain growth. It is not clear why she believes this.
But, in support of at least part of this, she cites the work of Professor Michael Crawford who published a theory in a 1989 book that early humans would have had to eat large quantities of seafood in order to get enough omega-3 for brain growth. This idea has been incorporated into what is known as the aquatic ape theory, an interesting but controversial idea that early human evolution must have gone through a phase where our ancestors lived in water. The theory is supposed to explain various odd human features such as our ability to hold our breath and swim and our nakedness. The aquatic ape theory has not gained acceptance as so many of the features the theory tries to explain can be explained in other ways. In similar ways, the fish-eating ape theory of Michael Crawford has been argued to be unlikely. John Langdon recently published a paper in the British Journal of Nutrition that reviewed the literature to see what support there may be for the theory and found that there was probably no need for an extreme fishy diet.
Dr Walker goes on,
There seems to be little doubt that many current health problems result from a mismatch between our genetically determined nutritional requirements and our modern diet. According to numerous studies, the Stone-Age diet, high in fruit, vegetables and fish, is still the best for modern humans to reduce their risk of
chronic diseases
So, far Dr Walker has given us little to convince us of the idea that chronic problems such as arthritis are due to our deviation from a stone age diet. Indeed, the leap to the 'crucialness' of taking supplement pills is even more absent. Why not just advise people to have a diet high in the food stuffs our ancestors ate?
Finally, Dr Walker says,
Interestingly, glucosamine and chondroitin (now widely used as supplements to reduce the symptoms of arthritis) are both sourced from marine life. The health benefits of seafood may explain why Greenland Inuits have one of the lowest rates of arthritis in the world.
This article is getting far too long now to look into the glucosamine and chondroitin claim, so I am happy to pass over to Coracle on Science and Progress to see what weight this bears. However, Dr Walker tries to convince us that Inuits have low levels of arthritis and this may be caused by a high fish diet. However, others think that such disparities, if they truly exist, may well have genetic components. It is also worth noting that Canadian Inuits have a life expectancy 10-15 years lower than the average Canadian. Whilst there are many factors that will play a role in this, it has been noted that the Inuit diet must have one the lowest intakes of fresh fruit and vegetables in the world.
The whole hypothesis that our caveman ancestors had superb diets that we can only emulate by buying supplements from Dr Walker's sponsors must be ridiculous. Today's western consumer has access to year round fresh fruit and vegetables, a constant and predictable supply of grains, meat, fish, dairy products and jaffa cakes, and almost never goes through periods of shortages or restrictions. Diets do go wrong, with people eating too much, or eating in an unbalanced way. But, supplements are not the answer, in most cases. Daft tabloid dietary advice, nonsense from media nutritionists, fads and scare stories all confuse people into believing organisations like Dr Walker's marketing firm. Articles, like this Neanderthal one, are not helping.
Ironically, Dr Walker might be nearer the truth of advocating a Neanderthal lifestyle when she is promoting her herbal remedies. Human beings have a long tradition of using plants in therapeutic ways and this undoubtedly goes back into our prehistory. As our ancestors evolved, so their brains got better at fathoming causal relationships in the world. Tools and technology are the consequence of brains that can accurately model cause and effect relationships. To those emerging human minds, the instinct to find causal reasons for disease and to take action to cure must have been strong. After all, humans can influence and manipulate so much of their world, why not their bodies and their illnesses? It is interesting to speculate how humans' love of quackery comes from those primitive instincts and how our minds still seek patterns and explanations in illness. Is herbalism deeply rooted in our evolutionary past?
Did Neanderthals use herbs to heal? Tantalisingly, there is some evidence from a grave in Iraq. Maybe, our relationship with plants is even deeper than the Neanderthals. Last Christmas, I had the pleasure of meeting a researcher who was off to Borneo to study how Orang-Utans maybe self-medicated with various plants. She was going to be collecting Orang pooh for six months and studying it, and was obviously destined to become the Gillian McKeith of the Orang-Utan world. But with an accredited PhD. And even more matted ginger hair.
But to fall for the alluring idea of the 'wisdom of the ancients' and their 'natural' healing powers would be missing what was going on here. Maybe, some plants had a therapeutic effect. Maybe, the action of a social group using plants gave a strong placebo response in the ill. As we find today, many illnesses would be fought off by an immune response or be self-limiting in some other way. The act of healing rituals cemented social bonds and the plants used formed part of the groups' defining cultures. There is evidence that Neanderthals cared for their sick and elderly, however, the value of using plants in healing was probably more cultural and social than pharmaceutical.
We scientific humans, however, have developed skills that allow us to work out which plants really have beneficial effect, and we have technologies that allow us to refine the chemicals that cause the effect, how to minimize risks and side-effects and how to standardise doses. It's called modern, scientific medicine. Dr Walker's herbalism has more in common with our ancestors shamanic rituals than with what goes on in hospitals. If there is good evidence for the beneficial effect of a herb then it ceases to be herbalism and becomes part of the tools of real medicine. This does happen, of course. The majority of drugs now used have their origins in plants and other natural substances.
However, Dr Walker appears to be more rooted in our Neanderthal past using mystical and non-scientific explanations for herbal remedies. Professor Colquhoun was quite right to point out that using terms like 'blood cleanser' is just gobbledegook. Fortunately, I have just heard that his web site will be re-instated on the UCL servers and that the university consider the meat of the complaint groundless. So much for legalistic threats. Can we get back to the science now please?
So, why did Neanderthals not get arthritis? Was it fish oil? Is this the answer?
Perhaps, it had something to do with the probable life expectancy of a Neanderthal being just 20 years.
–