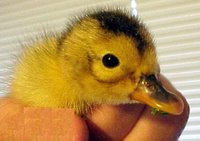 As you can see, the Quackometer has had a makeover. This is the first in a series of improvements I hope to make in the next few months.
Please bear with me as I iron out the problems. I do not have access to hoards of testing monkeys to get this site right. Don't hesitate to get in contact if you spot a problem or can think of a way of improving the Quackometer.
I appreciate that there are significant problems with the site displaying correctly in Firefox. I hope to get these ironed out over the coming days. The evil Internet Explorer appears to be working about right at the moment.
Things you might want to note:
You can now use the QuackSafe Search facility from any page. Just type your query into the box below the banner.
The email address for getting in contact has changed. (An attempt to reduce spam!)
The Shop is coming soon.
You can leave general comments about the site here.
Regards
le Canard Noir