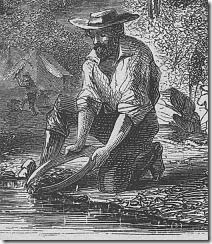 As we were all watching the Tiswas Select Committee questioning the Murdochs, the government were letting out press releases saying they were to hand over a billion pounds of NHS services to private companies and charities.
The announcements say that patients will be given a "wider choice of providers" for some services and that "the goal is to enable patients to choose from any qualified provider where this will result in better care."
What is noticeable is that in the first phase many of these services will be for the sort of long term and difficult to treat problems that quacks like to prey on, such as back pain, leg ulcers, counselling and wound healing.
Should we be worried that this announcement is a herald for a quack gold rush?
There are worrying signs.
Back pain is a classic problem that quacks make money from. It is serious enough for sufferers to want to go to significant lengths to find relief. It is self-limiting, in that most cases resolve themselves in weeks or months. And importantly, there are few good treatments that can actually make a difference. Importantly, mainstream advice is rather low key – keep mobile and take some painkillers. Patients want more – they expect more  – and quacks can fill the gap between expectations and what doctors can actually offer during the time the pain resolves itself.
This gap is routinely filled by chiropractors and osteopaths and these pseudo-medical practitioners appear to be exactly the sort that the government see as 'any qualified provider'. Quack lobby groups, such as the misleadingly named College of Medicine, have been pushing hard for the public funding of superstitious and pseudoscientific treatments for back pain, such as acupuncture and chiropractic. This is despite serious concerns about such options, on safety and efficacy grounds, from the medical community.
But, offering frustrated back pain sufferers such options is indeed extending patient choice. The problem is that this is not a meaningful choice, but one that simply satisfies a natural demand that 'something must be done'. No doubt, patient satisfaction with such a choice will be high – finally, "someone is taking me seriously". However, it is unlikely to improve their outcomes and will cost the tax payer a lot more than standard advice.
Is there anything else in this announcement that suggests quackery may be filling this gap?
One of the other services to be privatised is treatment for leg ulcers. A case study is provided by the Department of Health that makes incredible claims for private practice success in this area. Leg ulcer healing can take a very long time – the press release claims that "wounds have had an average duration of 3.3 years when patients arrive at the centre". The cost to the NHS is high – the government claim that the "NHS pays out £18,000 per patient over four years, often without curing them".
To show the advantages of going to private businesses to help, the department gives a case study based around the Wound Healing Clinic in Eastbourne. The claim is that – and hold onto something tight – the clinic has "both a high success rate and is cost-effective, 82-3% of patients have their wounds healed over a 6-week period – one of the highest in the UK."
What a good advert for taking services out of "ineffective" and "costly" public services and handing them to "innovative" private businesses.
When I see such incredible health claims, one should always suspect quack exaggeration. How is the Wound Healing Clinic innovating here and getting such remarkable results?
The clinic is run by nurses, but the the first worrying sign is that the clinic actually employs a "registered" Homeopath. Cathie Bree-Aslan is their Narnia medicine specialist. Bree-Aslan tells us that,
Homeopathy uses natural substances in minute doses to gently stimulate the body from the inside out. It is useful in all manner of health problems including allergies and ongoing and recurrent illness. Cathie Bree-Aslan is registered with the Society of Homeopaths and is a Registered Nurse.

Cathie specialises in treating people with chronic wounds such as leg ulcers by treating the underlying causes and coupling this with specialist wound care interventions.
Now when a homeopath states that they are treating the "underlying causes" of an illness, they do not mean killing off infections or looking at lifestyle or behavioural issues, they mean they want to rebalance the yin-yang miasm chakra or something by the application of sugar pills.
It is unclear to me how offering a sugar pill service to people with leg ulcers can improve their healing times and decrease costs for the tax payer. It does though extend "patient choice". Not a health choice, but a lifestyle choice. But the two will be happily conflated.
Other aspects of the Wound Healing Clinic's treatments are concerning. They use manuka honey dressings on leg ulcers too. Manuka Honey, a staple of New Age health food shops, is supposed to have remarkable wound healing properties. Whilst infinitely more plausible than homeopathic sugar pills as a treatment, the evidence base for honey is not good. In 2009, the Cochrane Collaboration published a review of using honey on wounds and concluded for leg ulcers,
In chronic wounds two trials evaluated the effect of honey in venous leg ulcers and one trial in pressure ulcers, infected post-operative wounds, and Fournier's gangrene respectively. Two trials recruited people with mixed groups of chronic or acute wounds. The poor quality of most of the trial reports means the results should be interpreted with caution, except in venous leg ulcers. In acute wounds, honey may reduce time to healing compared with some conventional dressings in partial thickness burns (WMD -4.68 days, 95%CI -4.28 to -5.09 days). All the included burns trials have originated from a single centre, which may have impact on replicability.

In chronic wounds, honey in addition to compression bandaging does not significantly increase healing in venous leg ulcers (RR 1.15, 95%CI 0.96 to 1.38).
So, the clinic appears to be using honey when the best evidence to date would suggest that it is not an effective treatment. In addition, there is some evidence that using Manuka honey can actually be harmful for certain sorts of leg ulcers. Again, how this gives real patient choice, and better value for NHS money, is not clear.
Their web site also suggests that patients also eat chocolate to help wound healing and buy vitamin pills. Not just any chocolate. But Belgian chocolate. To complete the package, the clinic also offers Wound Healing Holidays. Their treatment is 'so intensive' it makes sense for you to stay at their 'partner hotel' on the Sussex coast.
Of course, you might argue that these details are not important, but that the "total package of care" is what matters. Indeed, the clinic may well use standard practice too. But how such a service can provide better outcomes, in record time, with a fraction of the cost whilst layering any standard treatments with highly questionable ones is, to me, a complete mystery. How such a service can be rated as a 'qualified provider' suggests the qualification criteria are somewhat loose.
The Department of Health do not link to any sources to back up their claim of remarkable success with a clinic that treats long term wounds with sugar pills, chocolate, honey and a trip to the coast. But if this is supposed to be a great example of how this new policy works then I would suggest that it is a fundamentally flawed policy that risks undermining publicly funded services based on best evidence.
To satisfy the dogmatic chant of 'patient choice' it looks like our public health service is to be sacrificed to "Any Willing Chancer" who is able to convince the government that their 'innovation' is able to deliver miraculous outcomes at a very low cost whilst fuelling the right wing fantasy that our public medical staff are ineffective and too costly.
If I was a chiropractor or homeopath, I would see this week's announcement as the start of a gold rush for me. Happy days.