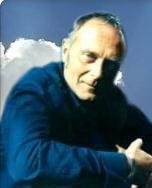 A bit of a ding dong has started up over at HolfordWatch after they questioned some of the activities of a charity called Life's 4 Living. There is now a huge red banner on their homepage that proclaims the following:
There has recently been a vicious, sustained and unprovoked attack on this charity.
Over the next few days life's 4 living will refute each and every allegation in this spurious attack.
I have a nasty feeling that Life's 4 Living do not know what they are getting into. What did Holfordwatch do that was so wrong?
On the face of it, Life's 4 Living look like a rather marvelous idea. As the Barefoot Doctor says on their homepage,
We agree that life's worth living…

This is especially so if you are the mother of as child suffering from a condition which is beyond current medical help or results in a seriously debilitating lifestyle. For the parents of these children, dealing with all aspects of everyday life poses a major challenge.

If life's worth living, its worth living for everyone, especially families
facing such a challenge.
Laudable sentiments.
However, it was not these simple aims of the charity that attracted HolfordWatch's attention. Two issues were commented on. The first was their worry that the Barefoot Doctor, Stephen Russell, had admitted to having sex with his patients in the past. Was the charity aware of this and what was its attitude to such ethical matters? Particularly pressing was the charities aim of taking Russell off to China on a 'healing expedition' with children and young adults.
The second concern was to do with bizarre associations with various forms of mystical healing practices. Holfordwatch documented their connections with a health spa/alternative medicine outfit called Energy Bank that had in the past made strong claims to cure AIDS by waving arms around, giving up sex and 'energy channelling' – all for about 30,000 pounds. People involved in these enterprises appear to be involved in all sort of deep quackery where the rejection of conventional medicine is routine. Deaths have been reported. The charity at the moment is offering strange energy cures for MS. All this is enough to warrant critical appraisal of the charity and what they are doing with young people.
The reaction of the charity looks hyperbolic. We are lead to believe there will be much more from them. What is most alarming is that the author of the response, sixties rocker Lynton Guest, resorts to attacking HolfordWatch and Ben Goldacre rather than address the concerns. We expect such behaviour from quack circles. Guest cannot get over the fact that HolfordWatch wish to remain anonymous and sees this as reason not to have to respond – just get angry and shouty.
For my part, the charity look as if they are enamoured with the idea that there is an alternative to 'Western Medicine' and that where it has 'given up' on the children with incurable conditions, then Chinese Medicine can come to the rescue. They say,
Western medicine approaches disease from a mechanical point of view, separating the body into a series of parts that are treated individually. This makes it difficult to approach systemic diseases such as MS, which affect many different parts of the body at the same time. The Chinese model of health is based on a view of the human being as an integrated system and treats the whole person rather than the physical body alone. By boosting the body's natural systems for resisting and healing disease Health Rejuvenation avoids the negative side effects of medicines and promotes long-term health as well as tackling the specific disease.
Now, I do not doubt that having supportive charities is great for parents of very ill children. But to tell them untruths about quack treatments and give them false hope is just wrong. As an example of how far divorced from reality this charity is, there is a section on their site that uses children's testimonies to tout some highly dubious treatments. (I will not link to the childrens' pages).
One testimony is about an autistic girl who is given Lightwave Stimulation using as device called a Lumatron. I will let them explain,
The light is set to flicker, different people and different coloured lights need different rates of flicker. The theory behind LWS is that the brain needs a balanced spectrum of light to help it function properly. The most effective way of getting light into the brain is through the eyes (optic nerve). The flicker helps the brain to assimilate the light. This treatment is used for a wide range of problems/disorders but the most obvious benefit for [Child's Name] is the way it balances her otherwise unbalanced internal mechanisms.
Pseudoscience at some of its best. Getting light into the brain through the eyes and optic nerve?
I find this highly exploitative. The same child is subjected to another treatment,
Auditory Integration Training (AIT) is a method of expanding the range of sounds a person hears and training the brain to process sound properly. We all process sound much more effectively in our brains if our hearing is dominant on the right.

For AIT treatments you sit comfortably and listen through headphones to a variety of music. The music can be Bob Marley, Abba, Bob Dylan, jazz, or sometimes a classical piece but it's played through a machine called an Audiokinetron. The Audiokinetron filters out aspects of the music in a random fashion so that someone like [Child's Name], who has trained herself to filter out sounds she finds uncomfortable, cannot predict how the sound will change. This sounds like an unpleasant thing to put someone who is sound sensitive through but she actually enjoys it and understands its value. At first the sound is channelled into both ears at the same volume but halfway through the course of treatment the volume is set to play louder in the right ear than the left. This re-trains the brain into right dominance; the most effective and accurate type of hearing.
It would be easy to make a joke about subjecting a child to weird Abba/Marley/Dylan remixes, but I find this far too disturbing. The National Autistic Society has this to say about AIT,
Mudford and Cullen (2005), Romanczyk et al (2004), and Sinha et al (2004) raise concerns regarding limitations of research findings including flaws that they argue limit interpretation of the data, questions regarding clinical significance, lack of replicability, and small sample size. Romanczyk et al (2004) also cite reports of negative side effects which they argue raise ethical questions concerning the use of this procedure with people with autism. AIT is one of the more expensive treatment options for people with autism (Simpson et al, 2005). Furthermore as Simpson et al (2005) point out AIT uses equipment capable of producing sounds at decibels that may be harmful to a persons auditory system, and therefore it is important that the intervention only occur under the direction of a trained AIT specialist.

Romanczyk et al (2004) conclude that the nonstandardised and unregulated manner in which AIT is practised may place those seeking this treatment at risk.
I have a feeling that life's 4 living are going to bring a lot of scrutiny upon themselves. And that looks like it is not a moment too soon.