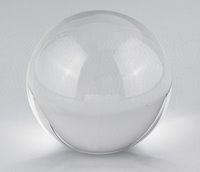 Part of the wonderful new world of regulated alternative medicine is the insistence that all registered practitioners undergo Continuous Professional Development. Just like in real professions, quacks will be expected to attend a certain number of hours per year in keeping their skills up to date and learning about the latest developments in their field.
The Prince of Wales and his new Complementary and Natural Healthcare Council are right behind this initiative and, with the government, there are going to be lots of shiny new 'training standards' for their members. Existing non compulsory 'regulators', such as the Society of Homeopaths also insist in Continuous Professional Development.
So, what do we expect homeopaths to learn? The latest meta analyses and why scientific results do not support homeopathy? Basic chemistry lessons and why no atoms means no effect? No.
Let me show you an example. This evening, homeopaths can earn on of their CPD certificates by going to a talk in St Albans given by Myriam Shivadikar. The talk is entitled, MEDICAL ASTROLOGY FOR HOMEOPATHS.
Every ancient civilisation used astrology for forecasting events, promoting health and in the prevention of disease. The alchemists used astrology and based prescriptions on the patient's planetary constitution. As a physician, we need to understand patients in order to treat them. The best physician can predict a disease before it occurs- Why wait for a person to get sick?

This simple yet effective system of astrology is based on ancient wisdom using Planetary Cycles and popularised by Robin Murphy. You do not need to have prior knowledge of 'Western Astrology' to use this system.
Western Astrology? I thought 'Western' was bad and allopathic? Fortunately, you do not need prior knowledge of anything before attending this course. Trainees need not have prior knowledge of the differences between their arse and their elbow.
What new skills will homeopaths pick up?
Your constitutional 3 main planets based on your date and time of birth

The 7 sacred planets

7 year cycles – How to predict and prevent diseases.

Diseases and remedies associated with each planet
Marvelous. This is for real. Adults appear to believe this stuff.
The event is being put on by Gala Homeopathy (slow load). Gala appears to specialise in charging homeopaths to attend events in exchange for their CPD certificates. In a few weeks, you can hear a talk by Lionel Milgrom who believes quantum mechanics explains homeopathy. It's utter nonsense of course, but the homeopaths lap it up. You can also learn about Live Blood Analysis, a technique that I have discussed recently and has been described as 'High-Tech Hokum' and a 'money making scheme'.
This event simply demonstrates that the whole approach of regulation by 'box ticking' is deeply flawed. The Complementary and Natural Healthcare Council (Ofquack) appears to believe that simply ensuring that homeopaths and other quacks are properly trained will protect the public. The important question is; what are they being trained in? No one wants to address this question. All Ofquack will be doing is endorsing nonsense. Once you have accepted that it is quite alright to accredit training in the nonsense foundations of most alternative medicine you loose the ability to sensibly decide what is good training and bad training. Offering training in delusion can only make quacks more efficient at fleecing their customers and engaging in meaningless or even dangerous practices.
I now think that the only way to tackle regulation of alternative medicine is by using prosecution under trading standards legislation. Everything else appears to legitimise the nonsensical, deluded and even fraudulent. Fortunately, despite the best efforts of Prince Charles and the many bodies representing alternative medicine, this is going to be the regime we will get. Time will tell if it is effective.