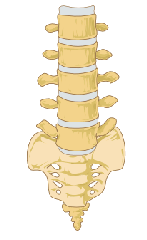 Today, the University of Wales announced that it is to cease accrediting degrees at all but two colleges. The University has made a business in education by accrediting degrees from private colleges both here in the UK and across the world.
But in doing so, it has been criticised for letting standards drop and allowing bogus institutions to award degrees in their name.
The BBC have been on the case for a while. Last year they investigated the University's support for a Malaysian college run by a pop star who had questionable qualifications. Since then the University watchdog, the QAA, have asked Wales to review their accreditations. Government minister Leighton Andrews says "the University of Wales has let down higher education in Wales and brought the nation "into disrepute"."
Closer to home, the University has been accrediting the controversial McTimoney Chiropractic College in Abingdon. When the British Chiropractic Association decided to sue science writer Simon Singh for libel, the McTimoney chiropractors reacted bizarrely by telling all its members to take down their web sites for fear of complaints being made against them. The college soon came under the spotlight for its MSc degrees in chiropractic manipulation for small mammals and children – treatments that "do not have a jot of evidence" behind them.
So, it looks like the McTimoney College will soon have its degree awarding rug pulled from under its feet. This is a very serious situation for it as their students need an accredited degree in order to register with the General Chiropractic Council and practice legally as a chiropractor. It is illegal in the UK to call your self a chiropractor without registration.
It is likely that current students may still be awarded degrees as other colleges affected are saying this is the case. However, this will need to be clarified. I am sure there are many anxious back cracking students wanting to know if their tens of thousands of pounds have been wasted.
For students about to start their degrees, the future is much less certain. The College will need to find another University to accredit their programme. This might take some time, and not least because chiropractic as a therapy has come under much criticism as a useless hang over from Victorian travelling bone-setting charlatans. It will be a brave or desperate institution that takes them on.
Quackery has many victims, and the first are the students who get fooled into training. We now know chiropractic is a largely useless therapy, with a history of pseudoscience and magical thinking. Many students will come to McTimoney as second careers and will not get direct funding. They will have spent tens of thousands of pounds on a four year 'MSc', long before this government decided that should be the norm. In order to repay that cost, students must work very hard as a chiropractor with some, no doubt, getting into the very dubious arts of 'wellness' chiropractic.
By accrediting these degrees, Wales has been doing these young people a disservice.  It has given these techniques an air of legitimacy that they do not deserve. When starting a degree, students ought to have confidence that what they are learning is based on sound principles, academic rigour and good evidence. Chiropractic lacks these vital features and so today's announcement is good news for future students.
Update
DCScience picks up the news and gives lots of useful background.