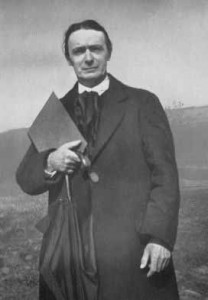 I have received the following letter from a parent who has recently withdrawn her child from a Steiner School. I thought it was worth sharing, and with permission, I do so.
I was very interested to read your article re Steiner schools and would like to thank you for highlighting these dreadful places.  I too will be writing to Michael Gove saying it is a disgrace that public money is being made available to fund these schools.

I have recently become a so-called  Steiner survivor.

Embarrassed to admit that as a well educated and worldly individual  I also fell for the 'creative' / tree hugging hype, desperate for some kind of alternative to the 'processed peas'  'test' culture of mainstream schools –  only to find out the true meaning of  Anthroposophy after my daughter had been at the school for a few terms.

Like most people, I had never heard of  Anthroposophy and certainly had no idea of the 'wackery' that supports it.  I only started to research into this when I got a letter saying my child would be required to 'jump-over-the-fire' at one of their festivals* that  I then found sites like yours and Waldorf Watch.

Deciding that I did not want my child at this type of school – It cost me over £1,500 to employ a private tutor to bring her up to a reasonable academic standard, and even after intensive 'one-to-one' tutoring she has been placed a year below her peers at mainstream school because she is so far behind.

Parents are being  fooled into believing these schools offer a real alternative to education and they are doing the right thing for their children by sending them there.

This weird and bizarre religion may (as they claim)  not be taught directly to the children, but it is certainly done by stealth –   it underpins absolutely everything that is said and done in these schools and parents are not told this.

I took my daughter out of the school a term before I was contractually obliged to, as I had  grave concerns over her emotional well-being (being reduced to tears by the teacher because she would not write the letter 'M' in the prescribed four-stroke Steiner way and also she was made to sit alone at the back of a class of 12 – the reason given was that it was the teacher's class and he could do what he wanted) as well as worries over  her general health and safety.

I refused to pay the outstanding fees.  The school threatened me with Debt Collectors but after saying I wanted the matter to go before a Small Claims court so I could put on 'public record' the disgraceful nature of the school, they backed down.

It was a very, very bad experience and I hope other parents find your website before making the decision to send their child to one of these schools – I only wish I had.

Warm regards
I would like to thank the writer for sharing this with us. She tells me she feels fortunate because she did have the means to pay for some additional tutoring, and that had she been made aware of the real reasons behind  'wet-on-wet' paintings, children not being allowed to use more than three colours of crayons, and not taught to  read until 9/10 years, she would never have considered Steiner education.
This parent managed to withdraw her child before it became too difficult. Her experience is not unique. I am also hearing from parents whose silence has been bought by waiving demands from the contractual notice fees that come with private education.
However, with Steiner Schools now entering the state-funded education system, stories like these may become more impossible to control. When they do, it is likely to create severe political difficulties. As I have said, Steiner Schools are a time bomb ticking under this, and future governments.
I am told, that the child written about above is now settled down in a mainstream state school. She tells her mum,  'I'm really happy to be learning stuff at last".
---
* Fire jumping is a midsummer 'St John's day' ritual practiced at many Steiner schools. Unkind thoughts are written on paper and thrown in the fire and then the children jump over the fire. You can see it written about in mystical terms on the North London Steiner School web site.
It does not always end well, with this child ending up hospitalised.